An Arizona grand jury indicted Lori Vallow, the so-called "Doomsday mom" recently convicted in the 2019 murders two of her children and her husband's first wife, in the October 2019 attempted murder of her niece's former husband.
The February indictment was unsealed after an Idaho jury on May 12 found Vallow guilty of murdering seven-year-old J.J. Vallow and 17-year-old Tylee Ryan around September 2019, and conspiring to murder the two children and her husband Chad Daybell's first wife, Tammy Daybell, in October 2019.
Authorities in Gilbert, Arizona, believe that Vallow conspired with her brother, Alex Cox, to shoot her niece's ex-husband Brandon Bordeaux on Oct. 2, 2019, just weeks before Tammy died, as FOX 10 Phoenix first reported.
Bordeaux, who testified against Vallow in the Idaho murder trial, told investigators that someone in a gray Jeep Wrangler parked in his driveway attempted to shoot him as he drove home from the gym that morning, according to FOX 10.
Bordeaux testified that his wife, Melanie Gibb, was close with Vallow and looked at her like a mother figure. Vallow would invite Gibb to religious fireside chats that Bordeaux was not invited to attend, FOX 10's Justin Lum reported from the Ada County courtroom last month.
READ THE INDICTEMENT:
Little did Bordauex know at the time, the suspected attempt on his life would be one in a series of bizarre murders and murder attempts tied to Vallow and Chad Daybell throughout Arizona and Idaho, where she lived with Daybell in 2019 prior to their marriage and arrests.
LORI VALLOW TRIAL: HEAR 'CULT MOM' AND HER SISTER SPEAK AFTER VALLOW'S CHILDREN FOUND DEAD
On Oct. 9, 2019, a masked gunman appeared outside Tammy Daybell's home as she was getting home from work and fired multiple times, Blake said at Vallow's trial, according to Lum. Ten days after the first attack, on Oct. 19, 2019, Tammy died of asphyxiation, though a medical examiner initially listed her cause of death as cardiac arrest.
Blake argued that Vallow would have done anything to get Tammy Daybell out of the picture and have Chad Daybell "all to herself," Lum reported.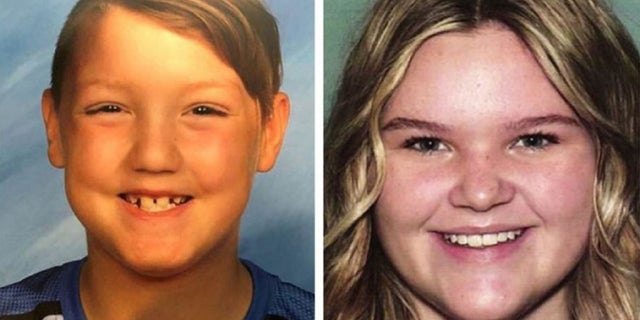 Lori and Chad Daybell are accused of killing 17-year-old Tylee Ryan and seven-year-old J.J. Vallow in 2019. (Rexberg Police Department)
In June 2020, investigators found J.J. and Tylee's bodies buried on Chad Daybell's Rexburg, Idaho, property. J.J. had been wrapped in plastic and died of asphyxiation by a plastic bag over his dead. Tylee's manner of death remains unknown, as her body was dismembered, and remains were burned before she was buried, prosecutors revealed during the trial.
CLICK HERE TO GET THE FOX NEWS APP
Authorities arrested Vallow in Hawaii in February 2020, and Daybell in Idaho in June 2020.