A youth pastor in upstate South Carolina has been charged after allegedly filming multiple women and girls as young as 14 while they showered or used the restroom, including while at church.
Daniel Kellan Mayfield, 35, who served as youth pastor at Gowensville Baptist Church in Landrum since 2016, was arrested in Boiling Springs and charged last week with five counts of first-degree sexual exploitation of a minor and one count of voyeurism, according to local WCSC.
Deputies with the Greenwood County Sheriff's Office said Mayfield admitted to recording a woman while she showered at her mother's house on May 27, according to the outlet.
TEXAS MAN WHO LURED 5-YEAR-OLD WITH A SUNDAE BEFORE MOLESTING HER, SENTENCED TO 20 YEARS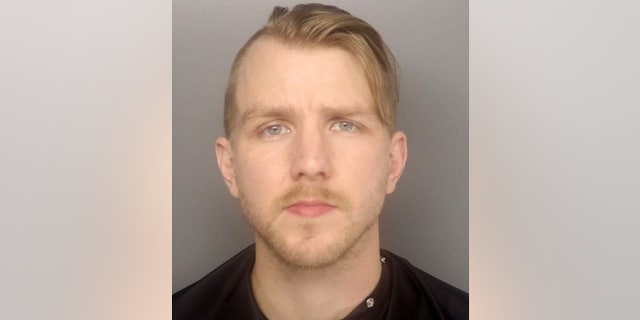 Daniel Kellan Mayfield, 35, admitted to filming a woman while she showered in her mother's bathroom, according to deputies. (Greenville County Sheriff's Office)
"I'm concerned about my wife and my daughters being on that camera," Benjamin Green, another church member, told local WJBF.
First Baptist Gowensville confirmed to the local outlet that Mayfield was a student pastor at the church, but that he was fired upon his arrest. A magistrate denied him bond, and he is slated to appear in court again within 30 days, according to the outlet. Deputies said Mayfield likely acted alone, and that church leadership was unaware of his alleged activities.
FORMER DISNEY WORLD WORKER TOOK HUNDREDS OF 'UPSKIRT' VIDEOS OF UNSUSPECTING WOMEN FOR YEARS: POLICE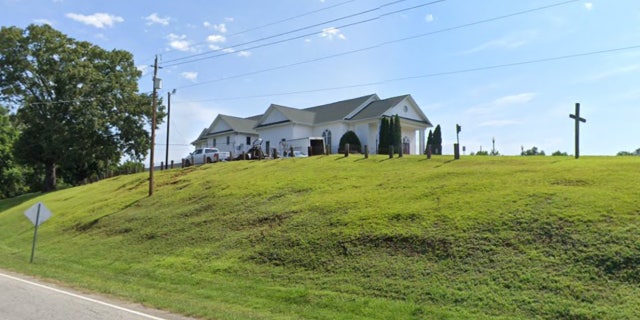 Daniel Kellan Mayfield was fired from his role as student pastor at First Baptist Gowensville in Landrum following his arrest. (Google Maps)
Kent Smith, who assumed an associate pastor position at First Baptist Gowensville in June 2022, told the Christian Post that the church cut all ties with Mayfield the day they learned of the allegations and that the congregation is "shocked."
"I don't know him as well as everyone else that has been here for years, but that's it. [Shock]. When you know somebody for years like that, that's the reaction people have," Smith told the outlet.