Two suspects are on the loose after separate New York City subway attacks, with one man slashed in the face with a sharp object and a woman shoved into the side of a subway car.
Police say a 33-year-old victim reported that he was riding the southbound D train in Manhattan Friday when he noticed another individual aboard the train acting erratically, according to a report from WABC.
The victim said the erratic individual then approached him unprovoked and "slashed" him on the chin with an unknown sharp object.
DANIEL PENNY BREAKS SILENCE OVER JORDAN NEELY DEATH: 'HAD NOTHING TO DO WITH RACE'
The suspect reportedly fled from the station in an unknown direction, police said, while what provoked the assault remains unknown.
The incidents come as crime on city subways has gained renewed attention amid the controversial death of Jordan Neely, who was acting erratically and threatening passengers on a train earlier this month before he was confronted and placed in a chokehold by Marine veteran Daniel Penny.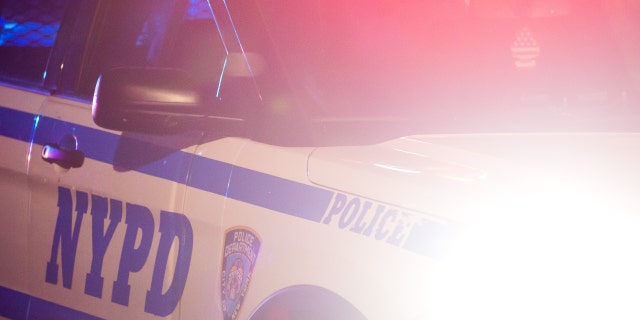 A New York Police Department (NYPD) vehicle (Michael Nagle/Bloomberg via Getty Images)
NYC MARINE VETERAN CHARGED IN DEATH OF MAN 'MAKING THREATS AND SCARING PASSENGERS': PROSECUTORS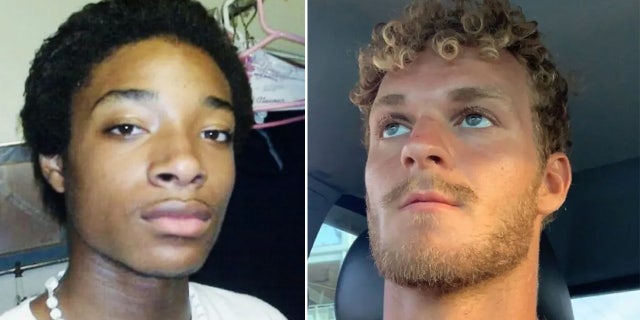 Marine veteran Daniel Penny, right, fatally choked Jordan Neely, left, on a NYC subway after the homeless man threatened passengers. (Mills & Edwards/AllTrails)
CLICK HERE TO GET THE FOX NEWS APP
Penny has had many rally to his defense in the aftermath of the incident, including fellow passengers on the train.
"It was self-defense, and I believe in my heart that [Penny] saved a lot of people that day that could have gotten hurt," an eyewitness told Fox News Digital last week.