Susan Olsen wants to set the record straight about an alleged on-set hookup involving her squeaky-clean TV family.
The former child star, who famously played Cindy Brady in "The Brady Bunch," has been faced with numerous wacky rumors about the hit 1970s sitcom. However, there is one in particular, involving her TV mom Carol Brady and on-screen sibling Greg Brady that she has taken issue with over the years.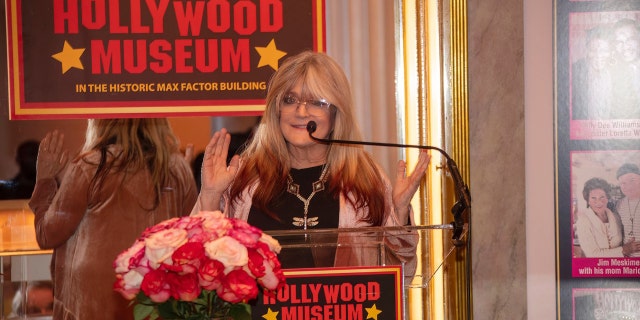 Susan Olsen supported an exhibit on the Motion Picture Mothers at The Hollywood Museum. It is open to the public until June 4. (The Hollywood Museum)
"I disliked the rumors that Florence Henderson and Barry Williams had an affair," Olsen told Fox News Digital about her co-stars.
"Barry had a crush on her," the 61-year-old clarified. "She was very kind to him. She let him take her out for her birthday. So I don't like the implication that's been out there, that something was going on with them. There wasn't anything going on with them except for mutual respect and love."
"After the show, his brother picked him up and took him home," Henderson shared at the time. "The crush was a very serious thing for him, so I was never condescending. I certainly liked him too, but I wasn't exactly the Cher of the TV mom set."
Williams also spoke about the story of a lovely lady in his book "Growing Up Brady." In it, the actor insisted that the date was nothing more than a memorable dinner.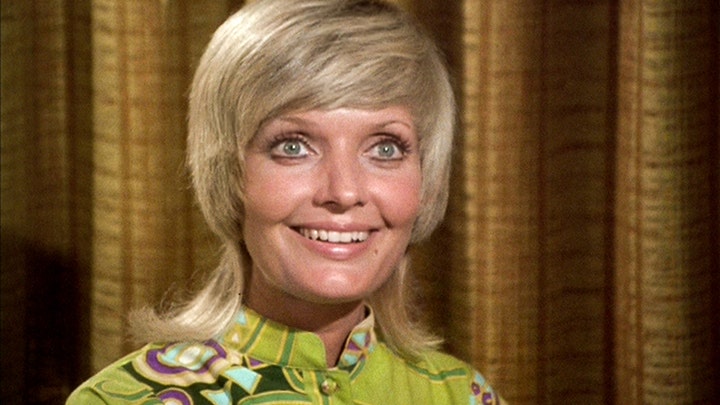 Video
"When those little things called hormones start kicking in, you get excited by even inanimate objects," he wrote, as quoted by the outlet. "It wasn't that I sought to bed her. I just wanted to spend time with her. It was flattering that she gave me any attention at all."
"Rumors of my death are gross exaggerations," she added.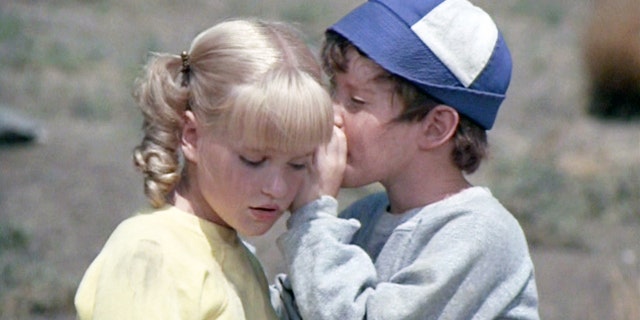 For years, Susan Olsen, left, has been a victim of a death hoax. ( CBS via Getty Images)
Olsen recently supported The Hollywood Museum for its tribute to Motion Picture Mothers. The exhibit is open to the public until June 4. The nonprofit was formed in 1939 as a small social group of women whose children were involved in showbiz. "Leave It to Beaver" star Jerry Mathers' mother, Marilyn Mathers, serves as president of the organization.
Olsen's mother had been a member of the Motion Picture Mothers long before she pursued an acting career. Her siblings had already made their mark in Hollywood.
Olsen shared that she later learned that fans mobbed her "out of love" for her character – but it did not make it any easier.
'BRADY BUNCH' PRODUCER LLOYD SCHWARTZ ADDRESSES BIGGEST RUMOR FROM BELOVED SITCOM: 'SMOKE AND MIRRORS'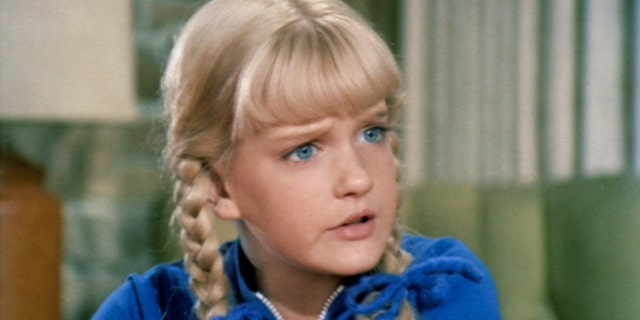 Susan Olsen admitted being a child star was not always glamorous. (CBS via Getty Images)
"I teach acting for children," Olsen explained. "I say, 'What do you want?' And they go, 'I wanna be famous!' and I'm like 'No, no, no that's not what you want. You want to do good work. And fame is the byproduct of good work.'"
"All six of us [Brady kids], with the exception of [co-star] Eve [Plumb] who was already attending a private school went back to regular public school when we weren't filming," she explained. "We all tried to maintain as normal as much as we could… It was very important to me. And I made my mother promise that if I got stuck up and things started going to my head that she'd take me out of the business."
"A lot of those sad stories you hear about [concerning child stars] are really the product of parents who pushed their kids into the business," she continued. "I had a father who was constantly trying to bribe me to get out of it. He'd say, 'I'll get you a horse – please just leave this silly business behind.' He wanted me to just go to school and be a regular kid. My parents were not pushing me at all. I had to fight for my right to stay in, to be part of the show. I remember telling my dad, 'I understand you think my life is abnormal now, but do you think it's going to do me any good to see that there's a show on Friday nights that I used to be in, and I'm not in it anymore? That's going to be pretty awful, too.'"
'BRADY BUNCH' STAR BARRY WILLIAMS REFLECTS ON BONDING WITH HIS TV FAMILY: 'WE PROTECTED EACH OTHER'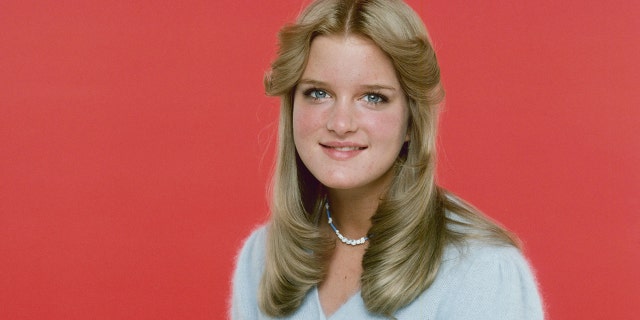 Susan Olsen went on to teach acting. (ABC Photo Archives/Disney General Entertainment Content via Getty Images)
"I went to the Academy… just thinking I would stick with it because I wasn't really using my imagination," she said. "I really wanted to break the mold. I'd do my best work on auditions while I was playing drug addicts or ax murderers – things like that. And they would say, 'You're really good, but we just can't cast Cindy Brady in this role.' And it's like, if I can't do the meaty stuff that I want to do, why am I doing this?"
Today, Olsen said she has a close-knit bond with the other "Brady" kids. Reed died in 1992 at age 59, and Davis passed away in 2014 at age 88.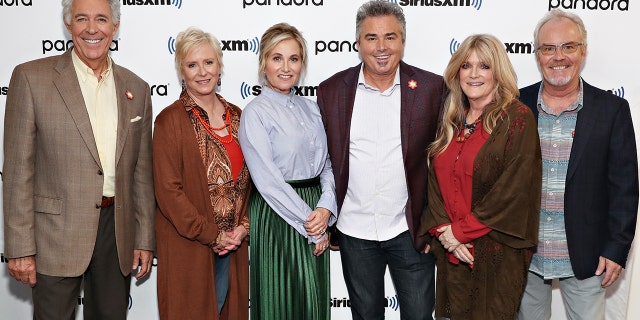 The "Brady" kids today. From left to right, Barry Williams, Eve Plumb, Maureen McCormack, Christopher Knight, Susan Olsen and Mike Lookinland. (Getty Images)
"I think the biggest secret behind 'The Brady Bunch' is that [creator] Sherwood Schwartz cast people who were interesting, got along very well together, and were big on family," she reflected. "He made sure we all had good parents. And the love you see between all of us – it's absolutely genuine. I don't think you can fool an audience for very long. I think the reason people loved us is that they knew we loved each other."