In Hollywood, where beauty is king and plastic surgery is extremely common, Sharon Osbourne says she's done going under the knife.
Osbourne recently revealed that after her most recent face-lift, her fifth, she's finished.
"That [face-lift] put me off and it frightens me, I really f—ing pushed it with the last face-lift and I am now like, no more," she told The Sun.
"Time is against me, I cannot have another face-lift," she added.
Read on for more on Osbourne and other stars who've regretted their cosmetic surgeries.
SHARON OSBOURNE GIVES HEALTH UPDATE AFTER MEDICAL EMERGENCY: 'BACK HOME AND DOING GREAT'
Sharon Osbourne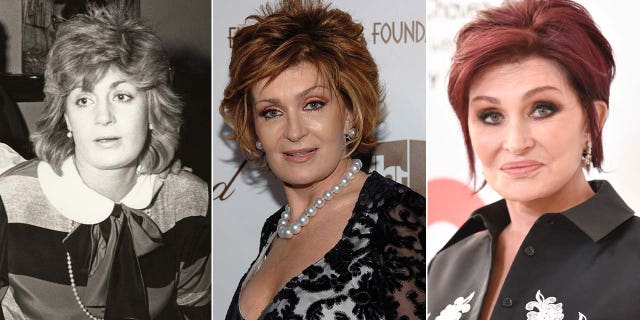 Sharon Osbourne in 1984, 2006, and 2022 (Ron Galella/John Sciulli/Rodin Eckenroth)
Ozzy Osbourne's wife previously spoke out about her "horrendous" face-lift with The Sunday Times last year.
"I'm telling you, it was horrendous. [To the surgeon] I'm, like, "You've got to be f—ing joking. One eye was different to the other. I looked like a f—-ing Cyclops. I'm, like, 'All I need is a hunchback,'" she said.
"It hurt like hell. You have no idea,' she added.
The 74-year-old said Ozzy was also shocked at the results.
"He said, 'I don't care how much it costs, we'll get it redone,'" she told the outlet.
In 1999, Osbourne had lap-band surgery and lost 100 pounds. In 2006, she told Howard Stern she had gained 15 pounds and would have the band removed.
She also appeared on an episode of "Dr. Phil" in 2006 detailing her various surgeries, including having "my boobies done twice, face-lift, neck lift… arms cut, lipo'd, legs lifted and lipo'd, tummy tuck, bum lifted and a little implant put in."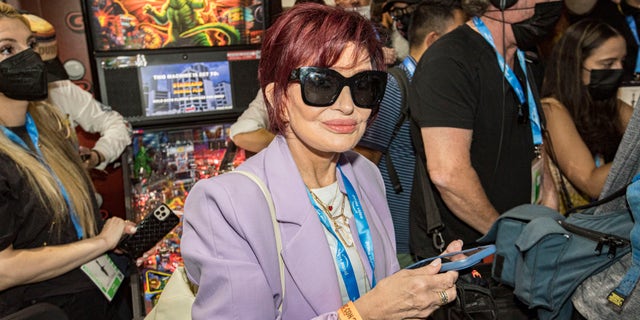 Sharon Osbourne says she "pushed it" with her most recent facelift. (Daniel Knighton/)
SHARON OSBOURNE SAYS SHE DOESN'T WANT TO RETURN TO TV DUE TO CANCEL CULTURE: 'IT'S NOT A SAFE PLACE TO BE'
Courteney Cox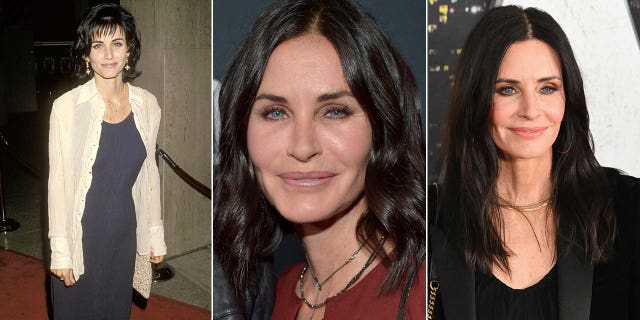 Courteney Cox in 1994, 2015, and 2023 (Ron Galella/Charley Gallay/ Dominik Bindl)
Earlier this year, "Friends" star Courteney Cox opened up about regretting her past decision to get facial fillers.
"I look at pictures of me from when I thought I looked OK, and I can't believe it," Cox said on the March episode of the "Gloss Angeles Beauty Podcast."
"Thinking I was getting older when I was really young, that's just a bummer, a waste of time; it's a domino effect. It's like you don't realize that you look a little off. So, then you keep doing more 'cause you look normal to yourself," Cox began.
"You look in the mirror and go, 'Oh, that looks good,' you think. And you don't realize what it looks like to the outside person and just doing too many fillers and having to have them removed, which, thank God, they are removable. I think I messed up a lot, and now, luckily, I can… I was able to reverse most of that. Now, I'm actually just older," she said.
The 58-year-old also said she's embracing aging and feels "more prepared for everything in life now."
"Less is more," she added, before noting that she thinks she "looks horrible" with a lot of makeup and prefers a fresh face.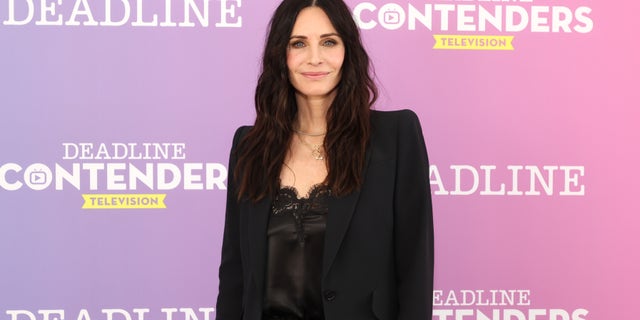 Courteney Cox said she thought she looked "OK" with fillers, but decided she "messed up a lot" and had them removed. (Amy Sussman)
'FRIENDS' ALUM COURTENEY COX RECALLS LOOKING 'STRANGE' AFTER FILLERS, MADE HER SECOND-GUESS COSMETIC WORK
Jennifer Grey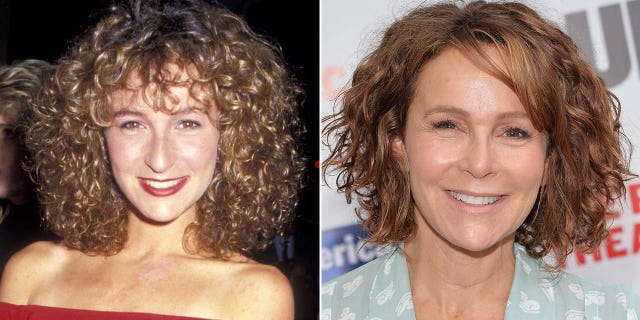 Jennifer Grey in 1987 and 2022. (Ron Galella, Ltd.)
Jennifer Grey was a household name in the '80s as the star of the beloved film "Dirty Dancing."
The 1987 film shot her to stardom, but two years later Grey opted for a nose job she says derailed her career.
"I went into the ­operating room a ­celebrity and came out anonymous," she told The Mirror in a 2012 interview for the movie's 25th anniversary.
"It was the nose job from hell. I'll always be this once-famous actress nobody ­recognizes because of a nose job."
She elaborated on her regret further in her autobiography, "Out of the Corner," in 2022.
The New York Times reported Grey wrote about not getting the kind of roles one would expect after "Dirty Dancing's" massive success.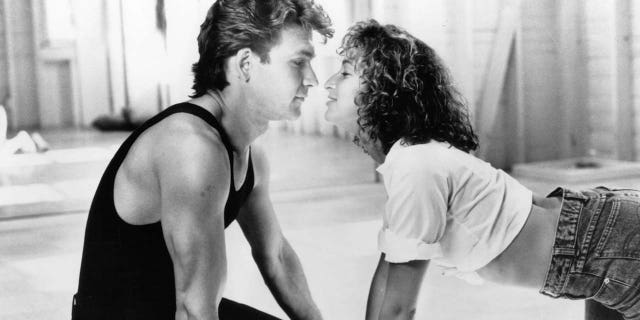 Jennifer Grey starred with Patrick Swayze in 1987's "Dirty Dancing."
She says she followed the advice of her mom and three plastic surgeons, and underwent two surgeries to "fine tune" her nose. The second procedure was to correct an irregularity from the first and was what ultimately left her unrecognizable.
In the memoir she also shared a memory of an airline employee seeing her driver's license and saying, "'Oh, Jennifer Grey, like the actress.'" When Grey said, "Actually, it is me," the woman responded: "I've seen 'Dirty Dancing a dozen times. I know Jennifer Grey. And you are not her."
In the memoir, Grey also wrote about knowing she was "a cautionary tale, a punch line."
"It seemed that I had committed an unforgivable crime: willfully stripping away the only thing that made me special."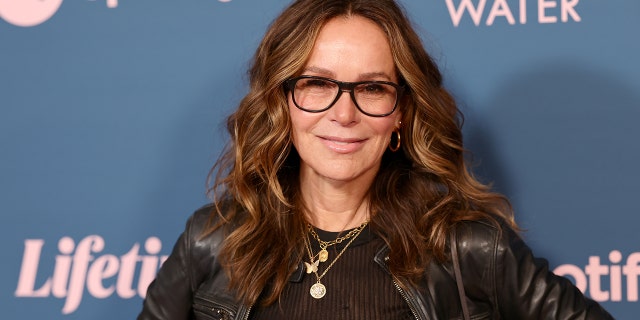 Jennifer Grey said her nose job was "an unforgivable crime: willfully stripping away the only thing that made me special." (Emma McIntyre/WireImage)
JENNIFER GREY RECALLS ANXIETY ON 'FRIENDS' SET BEING SO BAD, SHE DIDN'T RETURN FOR SECOND SEASON
Victoria Beckham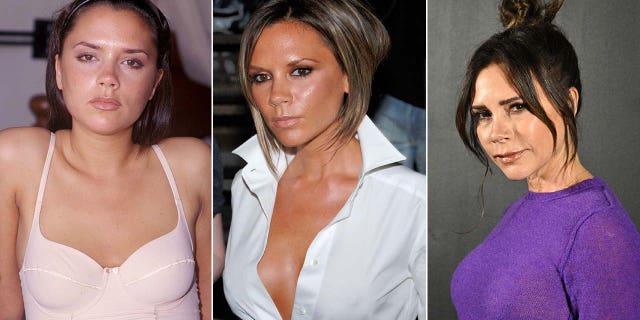 Victoria Beckham in 1997, 2006 and 2022. (John Stanton/Lawrence Lucier/Stephane Cardinale – Corbis )
In 2017, Victoria Beckham wrote a letter to her 18-year-old self in British Vogue, including the advice to not "mess with your boobs."
"And I should probably say, don't mess with your boobs. All those years I denied it – stupid. A sign of insecurity. Just celebrate what you've got," the Spice Girl wrote.
Though she doesn't specify when she had breast augmentation, according to Harper's Bazaar, the mom of four is said to have had her first procedure in 1999, and another in 2006 before having them reduced in 2009.
Her most direct comments about the procedures were in a British Vogue interview in 2011 in which a reporter wrote about Beckham's changing style and noted in their writing, "No torpedo bazookas, either" referring to her previous breast size, and Beckham "announced" they were "gone."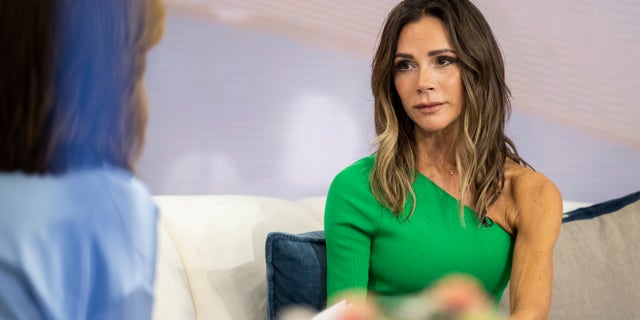 Victoria Beckham wrote in British Vogue in 2017 that she would tell her 18-year-old self "don't mess with your boobs." (Nathan Congleton/NBC via Getty Images)
VICTORIA BECKHAM REVEALS THE OUTFIT WITH DAVID THAT STILL 'HAUNTS' HER, SHUTS DOWN SPICE GIRLS REUNION RUMOR
Melanie Griffith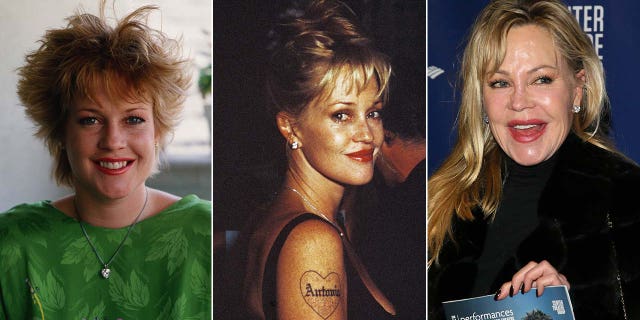 Melanie Griffith in 1987, 2000, and 2020 (George Rose/Ron Galella/Jean Baptiste Lacroix)
Melanie Griffith shared in a 2017 interview that she wasn't aware how drastically she was changing her face through plastic surgery over the years.
"I didn't [realize] until people started saying. 'Oh my God, what has she done?!' I was so hurt I went to a different doctor and he started dissolving all of this s— that this other woman doctor had put in," she told Porter magazine.
Griffith did not specify which procedures or injections she utilized.
"Hopefully, I look more normal now," she added in the interview.
In 2018, she revealed she had a non-cosmetic surgery, undergoing a procedure to remove skin cancer from her nose.
She admitted to In Style at the time she was worried about the surgery, saying, "It's a scary thing when you're an actress and you depend on your face for work. But I realize I have to put a Band-Aid on it, and it's fine. I just look like a dork."
 
 

 
 
View this post on Instagram
 

 
 
 

 
 

 
 
 

 
 

She also discussed how Hollywood is harder on women as they age.
"It's a different deal when you're older," Griffith explains. "And we're old. I don't mean it badly, and I don't mean it like, 'Oh, poor me,' or anything like that. It's just a different deal when you're an older person. It's different from being the hot stuff to being the old hot stuff."
MELANIE GRIFFITH SHARES SWEET PHOTO WITH MOTHER TIPPI HEDREN, 92: 'THANKFUL THAT MY MOM IS STILL HERE WITH US'
Tara Reid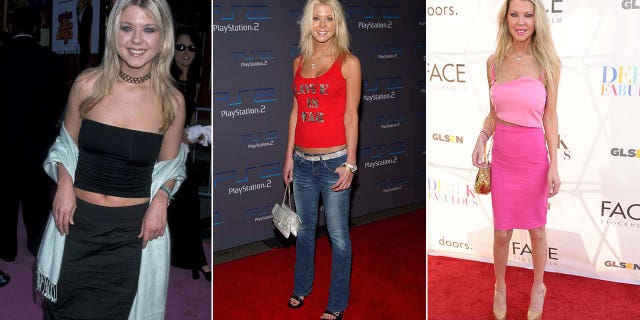 Tara Reid in 1999, 2004 and 2022. (Ron Galella/Jon Kopaloff/Momodu Mansaray )
Tara Reid suffered an infamous wardrobe in malfunction in 2004, exposing her chest on the red carpet to dozens of photographers.
That was also the year she had a breast augmentation, but it left her with a "ripply" belly.
"My stomach became the most ripply, bulgy thing," she told Us Weekly in October 2006. "I had a hernia, this huge bump next to my belly button. As a result, I couldn't wear a bikini. I lost a lot of work."
She told the outlet it was "probably the stupidest thing I ever did."
The work on her breasts didn't go as planned either.
Reid told the outlet in 2006 that she decided to do the surgery to even out her cup size, but the implants ended up looking "very irregular, like a goose-shape egg."
TARA REID RECALLS BEING 'VERY MISJUDGED' AND FEELING 'REALLY BULLIED' BY HOLLYWOOD: 'IT WASN'T RIGHT'
She also underwent a failed tummy tuck and eventually had reconstructive surgery on her breasts to correct them.
"I'll never be perfect again," she said at the time. "But I've got my self-confidence back."
In a 2022 Buzzfeed News interview, Reid reflected on the attention she received at the time for her body and wardrobe malfunction.
"It was a terrible experience and everyone kept throwing it in my face," she said. "Like, why are you being so mean?"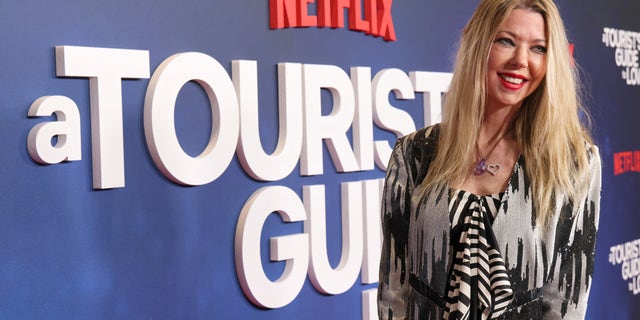 Tara Reid said she'll "never be perfect again" after botched plastic surgery on her breasts and belly, but got her "self-confidence back." (Rodin Eckenroth/Getty Images for Netflix)
CLICK HERE TO SIGN UP FOR THE ENTERTAINMENT NEWSLETTER
Linda Evangelista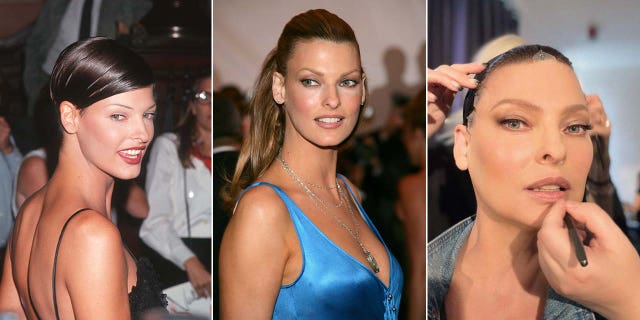 Linda Evangelista in 1992, 2005, and 2022 (Ron Galella/M. Von Holden/Instagram)
Supermodel Linda Evangelista was a staple in the 1990s, but later in her career she underwent a cosmetic procedure she says "permanently disfigured" her.
On her Instagram in 2021, Evangelista shared a post explaining why she had been out of the spotlight the past few years.
"I was brutally disfigured by Zeltiq's CoolSculpting procedure which did the opposite of what it promised. It increased, not decreased, my fat cells and left me permanently deformed even after undergoing two painful, unsuccessful, corrective surgeries. I have been left, as the media has described, 'unrecognizable.'"
She continued that the side effects left her with PAH, or paradoxical adipose hyperplasia, which "not only destroyed my livelihood, it has sent me into a cycle of depression, profound sadness, and the lowest depths of self-loathing."
 
 

 
 
View this post on Instagram
 

 
 
 

 
 

 
 
 

 
 

LINDA EVANGELISTA LANDS ANOTHER MODELING GIG AFTER FAT-FREEZING LEFT HER 'BRUTALLY DISFIGURED'
PAH is rare side effect that affects less than 1% of CoolSculpting patients in which the freezing process causes the affected fatty tissue to thicken and expand.
Evangelista went on to file a $50 million lawsuit against CoolSculpting's parent company, Zeltiq Aesthetics Inc.
CLICK HERE TO GET THE FOX NEWS APP
In 2022, she posted that she had settled the case, but did not disclose the terms.
 
 

 
 
View this post on Instagram
 

 
 
 

 
 

 
 
 

 
 

After Evangelista spoke out, she booked some of her first jobs in years, modeling for Fendi and appearing on the cover of British Vogue.