EXCLUSIVE: House Speaker Kevin McCarthy is launching an effort to get members of Congress educated on artificial intelligence, as the rapidly advancing technology enters more facets of everyday life and pressure to regulate it grows.
Against the backdrop of hours of tense negotiations that ultimately led to House Republicans passing their debt limit bill earlier this week, lawmakers took time this week to hear from two MIT-based AI experts.
Heading into the meeting on Tuesday, McCarthy stressed a bipartisan approach to AI and noted that its relevance spanned multiple Congressional committees.
"It's great because members on both sides of the aisle can be here. They can get more knowledge before we're doing any legislation," he told Fox News Digital in a brief interview. "We are all in it together, it doesn't matter what committee you're on."
AI PAUSE CEDES POWER TO CHINA, HARMS DEVELOPMENT OF 'DEMOCRATIC' AI, EXPERTS WARN SENATE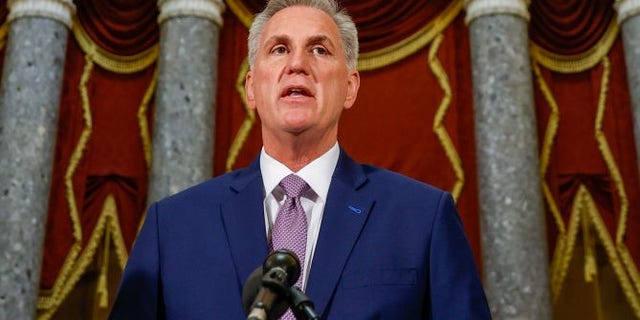 Speaker of the House Rep. Kevin McCarthy (R-CA) speaks to the media at the US Capitol on April 26, 2023 in Washington, DC. The US House voted and passed a bill raising the nations debt ceiling. (Photo by Tasos Katopodis/Getty Images)
Lawmakers heard from MIT Professors Antonio Torralba and Aleksander Madry as part of a session McCarthy had set up for lawmakers.
"I took a number of members out to MIT more than a year ago," McCarthy said. "MIT actually had a course on AI and quantum that the generals in our military take, so I had them develop a course for members on our Intel Committee as well, and others," McCarthy said. "You can never go wrong with Congress being… educated on subjects, and especially subjects that are going to harbor into the future."
He told Fox News Digital that he spoke with OpenAI CEO Sam Altman about possibly coming in to speak with members in a similar setting.
CLICK HERE TO READ MORE AI COVERAGE FROM FOX NEWS DIGITAL
"I'm going to continue to have these on a lot of different topics to better educate the entire Congress on subjects," the Speaker added.
AI is increasingly becoming a hot topic on Capitol Hill as its growing prevalence in society forces lawmakers to reckon with both its benefits and its dangers.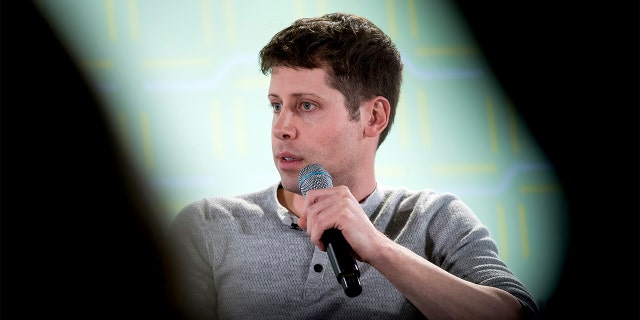 Sam Altman of OpenAI may soon be visiting Congress to talk about AI. (Getty Images)
That has included conversations on whether it's time to put regulatory barriers on AI's uses and development. Senate Majority Leader Chuck Schumer released a broad framework earlier this month calling for companies developing AI to allow outside experts to review their technology before it becomes publicly available to use.
But McCarthy argued that Congress should first take time to understand the sector, and criticized Schumer's approach as "political."
ALTERNATIVE INVENTOR? BIDEN AMIN OPENS DOOR TO NON-HUMAN, AI PATENT HOLDERS
"What you want to first do, you want to gather all the information," he said when asked if Congress should start putting up regulatory barriers on AI. "I mean, I saw Schumer went out and said he wanted to [regulate AI]. Schumer uses a flip phone. I'm not sure a guy with a flip phone that doesn't even know how to use a smartphone should be talking about what he's doing in AI."
"That's why I think the best approach here is to bring in some of the brightest minds to talk about it before you're crafting any legislation on it," he said.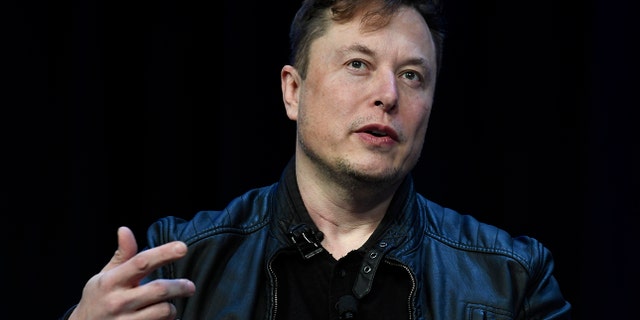 Tesla and SpaceX Chief Executive Officer Elon Musk speaks at the SATELLITE Conference and Exhibition in Washington, D.C., on March 9, 2020. (AP Photo/Susan Walsh, File)
"These briefings are about, how do we educate ourselves collectively – it doesn't matter what committee you're on – about an emerging issue, so we gather information together before we go into the legislative process," McCarthy told members at the session, according to his office.
That meeting happened the same week that Tesla founder Elon Musk met with Schumer and other lawmakers on Capitol Hill. The billionaire tweeted after the fact that they had discussed AI regulation.
CLICK HERE TO GET THE FOX NEWS APP
Musk has been vocal about AI's rapid advancement, while also making public statements about creating a rival chatbot to OpenAI's ChatGPT, as well as using AI in his Tesla cars for autonomous driving features.
"Met with [Schumer] and many members of Congress about artificial intelligence regulation today," Musk said earlier this week. "That which affects safety of the public has, over time, become regulated to ensure that companies do not cut corners. AI has great power to do good and evil. Better the former."