Returning items to Amazon is easy, but there are always exceptions. Here are four things the retail giant will not take back.
Then again, there's likely some stuff around your house that Amazon, Target and Walmart are interested in. Trade in your old tech devices for credit.
YOUR EVERY MOVE TRACKED: HOW TO REMOVE APPLE AND GOOGLE'S LOCATION DATA
Have you ever received a package that wasn't intended for you? How about an empty box? While delivery errors happen, they could signify something more sinister.
Don't just brush it off
The BBC reports people are receiving scarves from a company called "Suzhichou" that they didn't order. This is known as a "brushing" scam, and it can involve anything from clothing to electronics to an empty package.
The order generates a tracking number, and the package is marked as delivered. Then the scammer leaves a five-star review to boost their ratings. Sending packages to random addresses also legitimizes false online storefronts, translating into more business.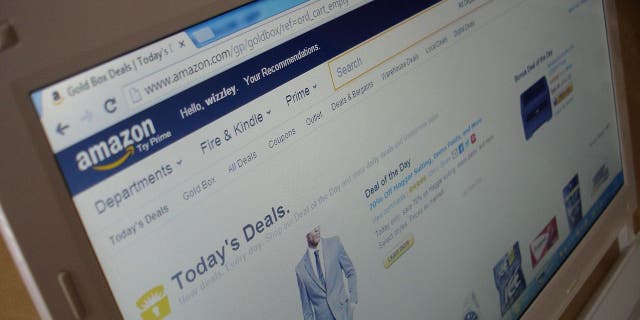 Amazon site for shopping (Fox News)
If you receive something you didn't order, report the package with Amazon's Report Unwanted Package form. You get to keep the item even if you report it.
A crook doesn't have to have access to your account to send you fake packages, but when they do, they can cause problems by using your account to scam others.
Here's how to see if your Amazon account has been compromised.
Check your Amazon orders
Open your Account page and go to Your Orders. Look for anything suspicious or unexpected. If you share an account, check with the other people with access.
Now, open your Account page and select Archived orders. See anything there that you didn't buy? That's a major red flag.
SEE ALL THE POLICE SURVEILLANCE TOOLS USED IN YOUR CITY
Do you remember leaving that review?
Someone who gets into your account can post glowing praise in your name:
Open your Account page and go to Your Amazon profile under Ordering and shopping preferences.
Scroll down and you'll see your reviews. Look for anything you didn't write.
How to change your Amazon password
Change your password immediately if you have any reason to believe that someone accessed your account without your permission or knowledge.
Open your Account page and select Login & security.
Select Edit next to Password.
Follow the on-screen instructions to finish.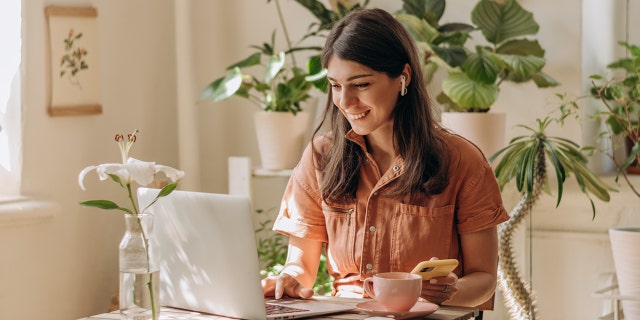 A woman working form home with a laptop. (iStock)
Set up 2FA on Amazon
Two-factor authentication adds an extra layer of security to your Amazon account log-in. You get a security code via text or an authenticator app when you access your account. You'll need both your code and password to log in.
Open your Account page and select Login & security.
Select Turn on next to 2-step verification.
Follow the on-screen instructions to complete the setup.
If you get the code when you aren't trying to log in, it could mean someone else is attempting to access your account. Here's what to do.
DO THIS QUICK GOOGLE ACCOUNT SECURITY CHECK NOW
Keep your tech-know going 
My popular podcast is called "Kim Komando Today." It's a solid 30 minutes of tech news, tips, and callers with tech questions like you from all over the country. Search for it wherever you get your podcasts. For your convenience, hit the link below for a recent episode.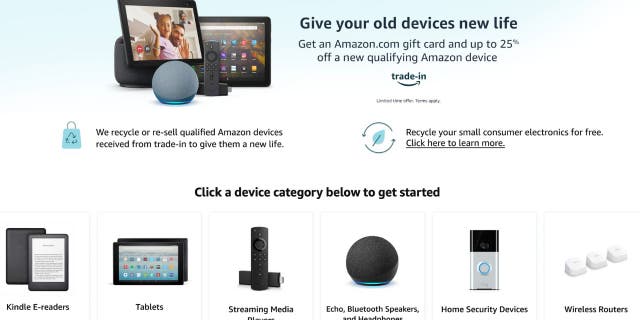 Amazon Trade Page
PODCAST PICK: Voice stolen by AI, ChatGPT spam & 60-sec cybersecurity checks
Plus, ChatGPT stereotyped every US state – you won't believe what it said. Science reveals when aliens could come to Earth, why we're addicted to selfies and a (cool? creepy?) wedding ring that lets you feel your partner's heartbeat no matter where they are.
CLICK HERE TO GET THE FOX NEWS APP
Check out my podcast "Kim Komando Today" on Apple, Google Podcasts, Spotify, or your favorite podcast player.
Sound like a tech pro, even if you're not! Award-winning popular host Kim Komando is your secret weapon. Listen on 425+ radio stations or get the podcast. And join over 400,000 people who get her free 5-minute daily email newsletter.
Copyright 2023, WestStar Multimedia Entertainment. All rights reserved.