A Russian official is suggesting Wednesday that the leak of classified U.S. documents may have been a deliberate act to "mislead the enemy."
Russian Deputy Foreign Minister Sergei Ryabkov made the remarks to Russian news agencies, according to Reuters, as White House National Security Council spokesperson John Kirby told Fox News that the source of the leaks remains unknown.
"It's probably interesting for someone to look at these documents, if they are documents at all, or maybe they are fake, maybe this is a deliberate information dump," Ryabkov reportedly said.
"Since the United States is a party to the [Ukraine] conflict and is in essence waging a hybrid war against us, it's possible such things are being done to mislead the enemy – that is the Russian Federation," he added.
US SPECIAL FORCES IN UKRAINE AT EMBASSY, OFFICIAL CONFIRMS, AS PENTAGON DOCUMENT LEAK PROBE HEATS UP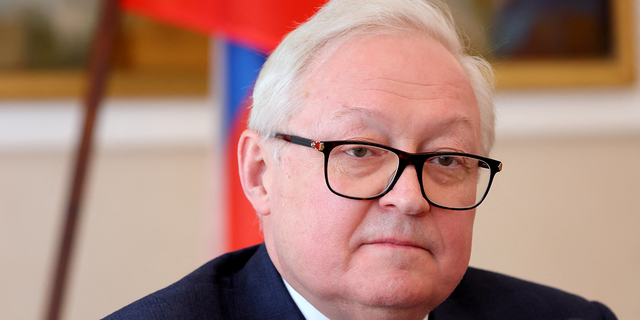 Russian Deputy Foreign Minister Sergei Ryabkov says the leak of classified documents from the U.S. may have been deliberate. (Reuters / Denis Balibouse / File)
The Kremlin also said Wednesday that it didn't know "like everyone else" the authenticity of the documents, Reuters reported.
Some of the leaked U.S. Pentagon documents paint a grim picture of Ukraine's air defense outlook, predicting that its S-300 air defense systems could run out of ammunition as early as May 2, and the country's other air defenses could be depleted by May 23.
The documents, dated to late February, state that systems like the S-300 make up some 89% of Ukraine's air defense capability.
Russia currently maintains a fleet of some 485 fighter jets, compared to Ukraine's 85. Should air defense systems go offline, the lopsided numbers game in the air would be Ukraine's only means of trying to secure the sky over its troops.
US DOCUMENT LEAK MAY HAVE COME FROM OUTSIDE PENTAGON: SOURCES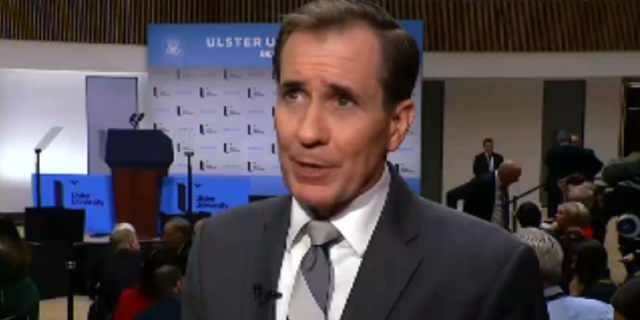 White House National Security Council spokesperson John Kirby says the U.S. is taking the document leak "very, very seriously." (Fox News)
On Tuesday, Fox News reported that the leak of dozens of U.S. documents, containing in some cases what the Department of Defense is describing as "sensitive and highly classified material," may have come from outside the Pentagon, based on conversations with a variety of American defense and intelligence officials.
Earlier Wednesday, Kirby said that "we don't know what else this individual or individuals might have and might still release."
CLICK HERE TO GET THE FOX NEWS APP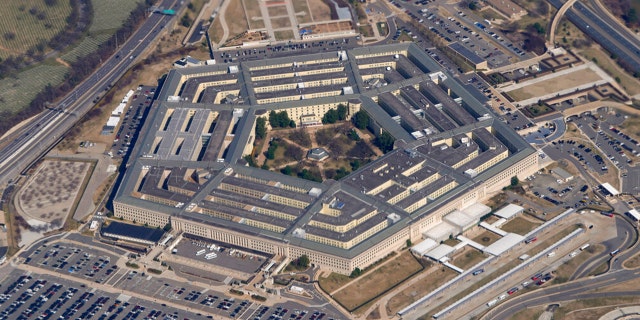 The Pentagon (AP Photo / Patrick Semansky / File)
Kirby said in order for American allies to "understand we're taking this very, very seriously," the U.S. has "a criminal investigation going on as well as a review across the Department of Defense to look at the national security implications and, of course, where we're listening to their questions and their concerns and doing the best we can to answer them at this point."
"I won't talk about the content in some of these leaked documents. I think you can understand that we have to do what we need to do to protect our national security," he said. "Clearly, this is a breach of our ability to protect some information, and that's why we're taking it so seriously."
Fox News' Peter Doocy and Anders Hagstrom contributed to this report.