The Rimac Nevera is the quickest production car in the world … pretty much any way you slice it.
The $2.2 million electric car set 23 acceleration and braking records in a single day on April 30 at a test track in Germany.
The 1,914 hp Nevera sprinted to 60 mph in 1.74 seconds, beating the 1.79-second mark set last year by the Pininfarina Battista, which is built on the same battery-powered platform.
It also ran a quarter-mile in 8.25 seconds and a half-mile in 12.82 seconds, the latter of which about as quick as it would cover the distance in a free fall.
The Nevera had previously claimed the title of world's fastest electric car last year at a certified 258 mph.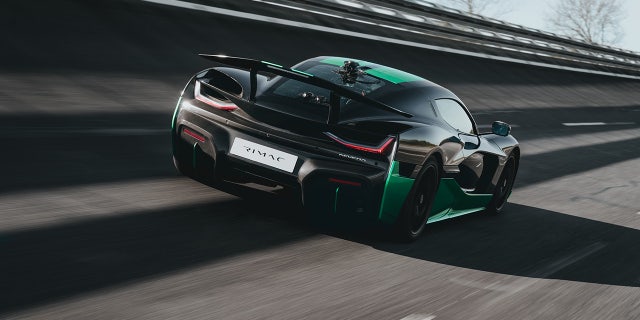 (Rimac)
"When we set out to engineer the Nevera, our performance targets were incredibly ambitious, and we've now managed to overshoot all of those."
CLICK HERE TO GET THE FOX NEWS APP
The Nevera uses four electric motors and has a U.S. certified driving range of 287.28 miles per charge.