Saddle up!
All of you.
Lexus has announced a new upcoming model that's set to be a big deal for the brand.
The Lexus TX has been teased with an image showing a rear quarter view of the vehicle, which appears to be a three-row SUV.
LEXUS NAMED MOST-DEPENDABLE AUTOMAKER BY J.D. POWER … AGAIN
The Lexus TX is an upcoming SUV. (Lexus)
The TX doesn't stand for Texas – as its lineup of utility vehicles is currently made up of the UX, NX, RX, GX and LX – but the Lone Star reference is fitting as the company's American headquarters is located in Plano.
Aside from the photo and name, additional details have not been released, but the vehicle appears to be a Lexus version of the recently introduced Toyota Grand Highlander.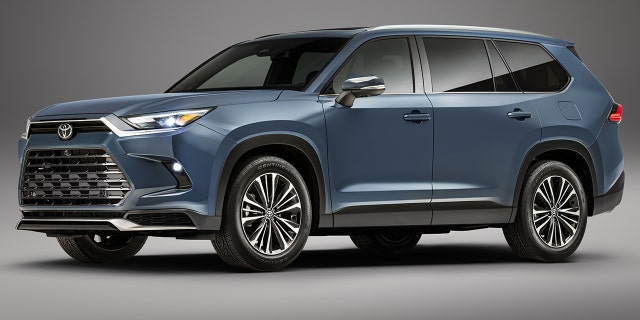 The Toyota Grand Highlander is the brand's largest crossover utility vehicle. (Toyota)
The Grand Highlander is a three-row crossover utility vehicle that offers seating for up to eight passengers and is positioned to compete with vehicles like the Honda Pilot and Kia Telluride It is slightly longer than the Lexus LX, which is a truck-based SUV.
CLICK HERE TO SIGN UP FOR THE FOX NEWS AUTOS NEWSLETTER
The discontinued midsize RX-L had seating for seven, but the third row was very small and only suitable for children and other short passengers, which means the TX will be the roomiest Lexus crossover utility vehicle ever.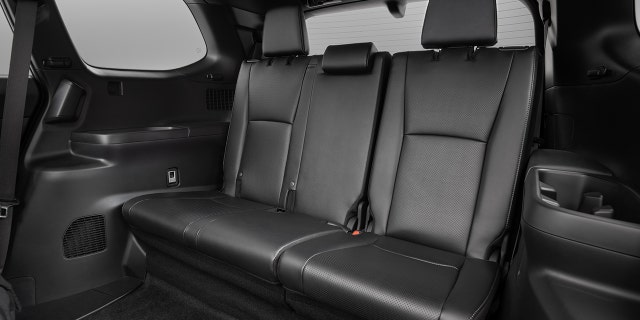 The Grand Highlander has seating for up to eight passengers. (Toyota)
Lexus didn't say when more information would be released. Only that the TX is "coming soon."
CLICK HERE TO GET THE FOX NEWS APP
The Grand Highlander is available with several powertrains, including a four-cylinder-based Hybrid Max rated at 362 hp that allows it to accelerate to 60 mph in 6.3 seconds and tow 5,000 pounds.