The father of Kaylin Gillis, a young upstate New York woman allegedly shot to death after turning into the wrong driveway on Saturday, said he hopes the suspect "dies in jail."
Kevin Monahan, 65, is facing a second-degree murder charge in connection with the shooting, according to Washington County authorities.
"For this man to sit on his porch and fire at a car with no threat is just… it angers me so badly," Andrew Gillis, Kaylin's father, said during a Wednesday press conference after Monahan was denied bail in court. "And I just hope to God that he dies in jail."
Gillis added that his 20-year-old daughter was an "honor student" and "had hopes and dreams" of "becoming a marine biologist or a veterinarian."
KAILYN GILLIS DRIVEWAY SHOOTING DEATH: BOYFRIEND DETAILS WRONG TURN IN NEW YORK WOODS, IMMEDIATE AFTERMATH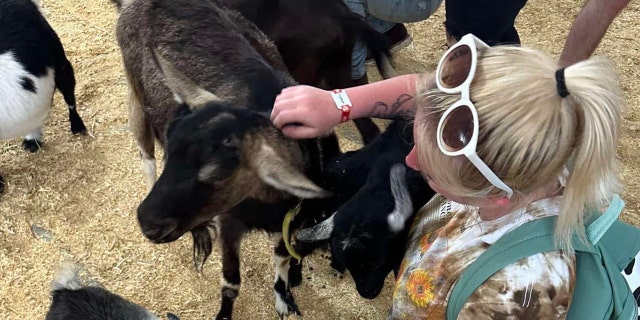 Kaylin Gillis loved dolphins and goats and wanted to be a veterinarian or marine biologist, according to an online obituary. (Kaylin Gillis/Facebook)
"She loved animals," he said. "And this man took that away from us."
NEW YORK WOMAN SHOT, KILLED BY HOMEOWNER AFTER CAR SHE WAS IN PULLED INTO WRONG DRIVEWAY
Kaylin, her boyfriend Blake Walsh and their friends were on their way to a party Saturday evening in Walsh's vehicle but turned up the wrong driveway after losing cellular service and sunlight, according to Washington County Sheriff Jeffrey J. Murphy.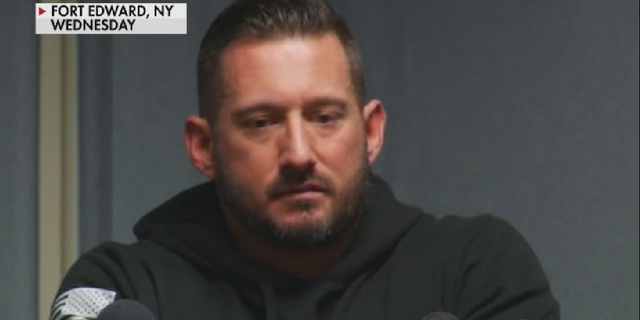 Andrew Gills, the father of Kaylin Gillis, a young New York woman allegedly shot to death after turning into the wrong driveway on Saturday, said he hopes the suspect "dies in jail."
That was when Monahan allegedly started shooting, hitting Kaylin.
FLORIDA ROAD RAGE INCIDENT LEAVES 2 GIRLS SHOT AFTER FATHERS' STAND-YOUR-GROUND GUNFIGHT
"The first time I saw Blake after this happened, he said, 'It's all my fault,'" Gillis said Wednesday. "And I said, 'No, it's no one's fault except for that man that pulled the trigger. You guys had no idea that something that bad could happen on a backcountry road.'"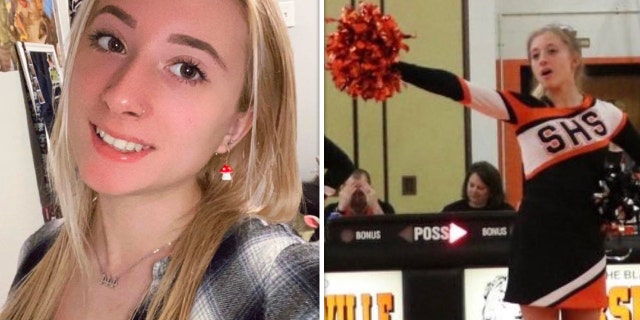 Kaylin Gillis was in a car that turned down the wrong driveway in upstate New York on Saturday night when the homeowner allegedly opened fire. The former high school cheerleader from nearby Schuylerville died of a gunshot wound. (Kaylin Gillis, Schuylerville Varsity Cheerleading/Facebook)
Neighbors who spoke to local news described the 65-year-old as disgruntled and wary of trespassers.
NEW YORK MAN ACCUSED OF KILLING WOMAN IN DRIVEWAY HAD 'SHORT FUSE,' HATED TRESPASSERS: REPORT
"It's shocking, but I'm not surprised," Monahan's next-door neighbor, Adam Matthews, told the New York Post. "He had a short fuse. There was never any doubt he had a short fuse."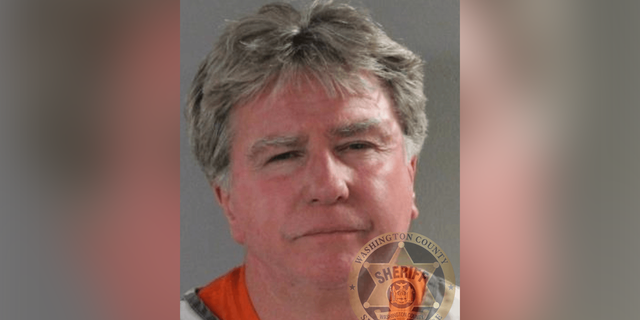 Kevin D. Monahan in a booking photo taken over the weekend. (Washington County Sheriff's Office)
Assistant District Attorney Christian Morris described Monahan, who had a misdemeanor charge from 1980 and an aggravated assault charge from 2001, as "confrontational and hot-tempered" in court on Wednesday.
CLICK HERE TO GET THE FOX NEWS APP
Prosecutors may file additional charges against Monahan, who is due back in court Tuesday.
Kaylin's funeral is set for Friday. Her family is asking for donations to the American Society for the Prevention of Cruelty to Animals or to a GoFundMe campaign set up in her name.
Fox News' Michael Ruiz and The Associated Press contributed to this report.