Prince Emanuele Filiberto of Savoy is ready to give up his title in honor of a more modern approach to the monarchy.
The Italian prince confirmed to Fox News Digital that he plans to renounce his claim to the throne for his daughter, Princess Vittoria.
The 19-year-old, who is currently studying political science and art history in the U.K., is also a fashion model with about 85,000 followers on Instagram.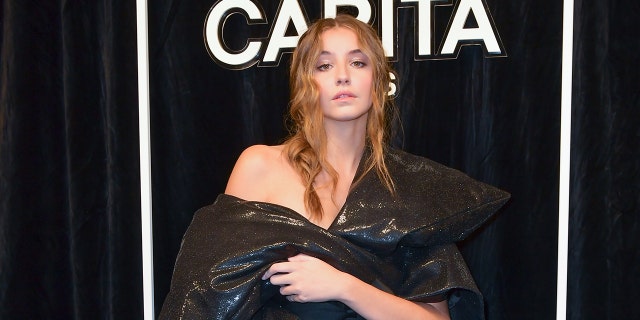 Princess Vittoria of Savoy is studying art history and political science in the U.K. while modeling on the side. (Dominique Charriau/WireImage)
"We are in a world where there are a lot of changes, a lot of quick changes, and I really like the approach that today the younger generation can [take on] uncertain matters," said the patriarch. "I do not want to, let's say, block my daughter until I become very old and perhaps take some wonderful things [away from her] that she could do."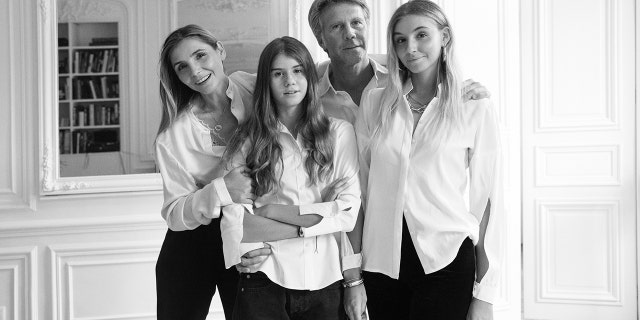 Prince Emanuele Filiberto of Savoy shares two daughters with French actress Clotilde Courau. (Courtesy of Prince Emanuele Filiberto of Savoy)
Italians voted to abolish the monarchy and become a republic after the family's disastrous support of dictator Benito Mussolini. The family fled to Rome in 1943 to avoid an invading German army, People magazine previously reported. According to the outlet, King Umberto II left for Portugal, and male heirs of the royal family were banished from Italy until 2002. At the time, Parliament voted to end the exile and allow them to return as ordinary citizens. Umberto II, Italy's last reigning king, passed away in 1983 at age 78.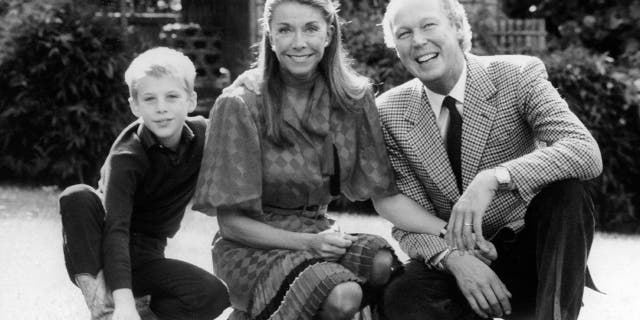 Vittorio Emanuele, Prince of Naples, is shown with his wife, Marina Doria, and their son, Emanuele Filiberto, in Geneva circa 1982. (Alberto Roveri/Mondadori via Getty Images)
Filiberto noted that two years ago his father, Prince Vittorio Emanuele, changed an ancient custom known as the Salic Law, which excluded women from the line of succession. The 86-year-old's decree grants his granddaughter the power to eventually lead the family.
Filiberto is a father of two daughters. His youngest, Princess Luisa, is 17 and in boarding school at Oxford.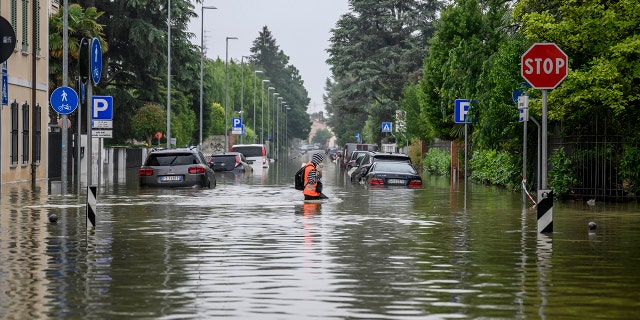 A man walks on a flooded road after heavy rains in Italy's Emilia-Romagna region on May 19, 2023, in Lugo, Italy. (Antonio Masiello/Getty Images)
But for now, education comes first, Filiberto said.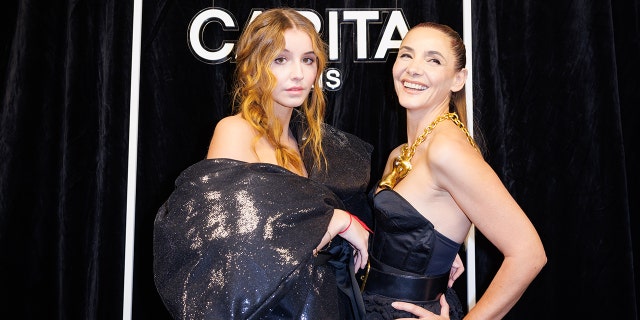 Vittoria and her mother, French actress Clotilde Courau, are shown attending Paris Fashion Week on Sept. 30, 2022. (Richard Bord/Getty Images)
"She needs to study the history of her family and be more involved," he said. "But I really think Vittoria has all the capacity to take over the House of Savoy and bring it to the 22nd century. Let's say … Vittoria has always been aware of what is happening in our world. For example, [at] the beginning of the war in Ukraine, she immediately went with the Red Cross [to] the border of Poland to … help young people and mothers who were passing the borders."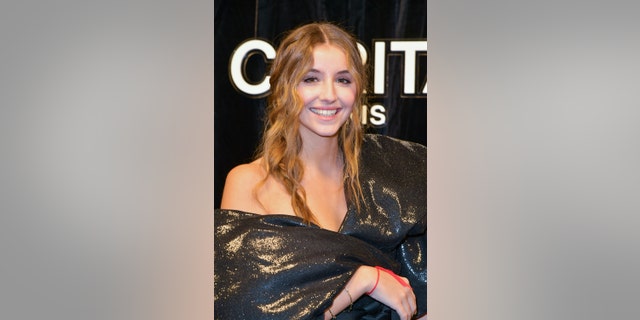 Vittoria has about 85,000 followers on social media. (Dominique Charriau/WireImage)
WATCH: ITALIAN PRINCE EXPLAINS DECISION TO RENOUNCE THRONE TO FASHION MODEL DAUGHTER, 19
Filiberto said that over the years he's been fiercely protective of his daughters. And in the U.K., Vittoria is enjoying her life in anonymity as she focuses on her studies. This summer, she'll be working at an art gallery.
PRINCE JOACHIM OF DENMARK ANNOUNCES MOVE TO AMERICA AFTER HIS CHILDREN LOSE THEIR ROYAL TITLES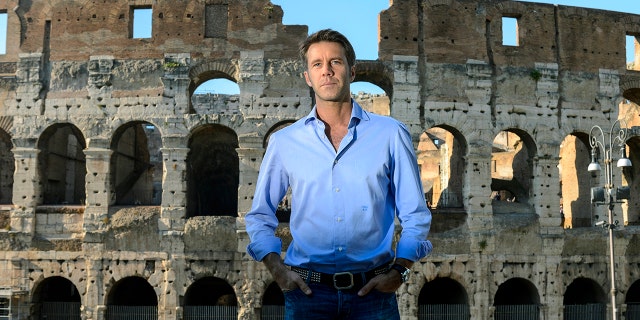 Emanuele Filiberto said he and his family could make a difference in supporting Italy globally. (Luc Castel/Getty Images)
"She will work because it's important that she knows what work is," he said. "She takes the subway in London. She is a young girl like a lot of young girls. … I don't want her to be raised in this princess kind of way … she needs to know what life is, what work is, how to gain money, the importance of knowing the value of money and [see] other realities. She needs to know as much as possible about the world that is surrounding us. … I was much more protected. I was in a big boarding school. I couldn't go to Italy for 30 years. I was in exile. So, all the work I'm doing is to open the [doors] for [my daughters] to have a normal life."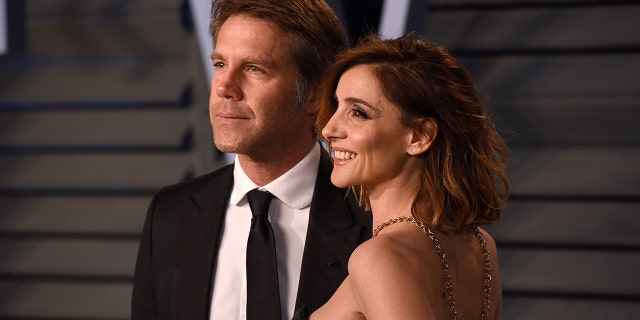 Prince Emanuele Filiberto and wife Clotilde Courau attend the 2018 Vanity Fair Oscar Party on March 4, 2018, in Beverly Hills, California. (Presley Ann/Patrick McMullan via Getty Images)
One thing Filiberto is looking forward to once he hands over the reins to Vittoria?
PRINCE HARRY'S UK COURT BATTLE: ROYAL FEARED BEING 'OUSTED' OVER 'DAMAGING' RUMOR THAT JAMES HEWITT IS HIS DAD
"Retirement," he quickly answered before laughing. "No, you never retire. You know, I've been working since I was very young. I followed my father [and] I took over a lot of things a long time ago. I had the chance to enter Italy when I was 30 years old. I visited and did official trips in all of Italy. I met incredible people. So, I'm very fulfilled. I am very happy. I don't know what my life will be like. … Even if I'm not there to … still work with my daughters, I like the idea of them being the new faces of the House of Savoy."