An ancient 2,000-year-old receipt was discovered by the Israel Antiquities Authority (IAA) along the City of David's Pilgrimage Road in Jerusalem, according to an announcement Wednesday.
A small fragment of a stone tablet was found with the name "Shimon" inscribed in Hebrew, reportedly accompanied by lines of letters and numbers suggesting a financial record was taken and indicating that money was involved in a transaction.
"At first glance, the names and numbers may not seem exciting, but to think that, just like today, receipts were also used in the past for commercial purposes, and that such a receipt has reached us, is a rare and gratifying find that allows a glimpse into everyday life in the holy city of Jerusalem," the IAA said in a statement posted to Facebook.
"The everyday life of the inhabitants of Jerusalem who resided here 2,000 years ago is expressed in this simple object."
According to researchers, the inscription was carved using a sharp tool on a chalkstone slab, which was traditionally used as an ossuary or burial chest in Jerusalem and Judea between 37 B.C. to 70 A.D.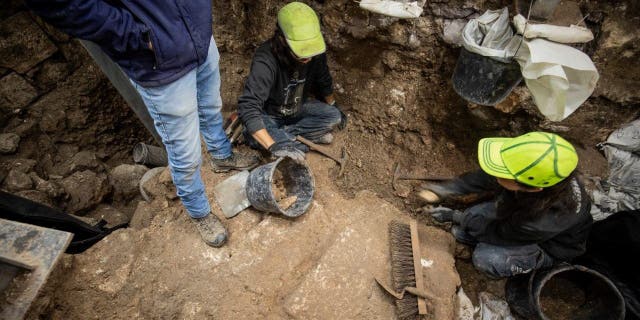 A 2,000-year-old receipt was found on Pilgrimage Road in Jerusalem. (Israel Antiquities Authority)
RARE ANCIENT TREASURES BEARING BIBLICAL NAMES DISCOVERED IN JERUSALEM'S CITY OF DAVID
"Ossuaries are generally found in graves outside the city, but their presence has also been documented inside the city, perhaps as a commodity sold in a local artisan's workshop or store," the statement noted.
"Each piece of information, and certainly an ancient inscription, adds a new and fascinating dimension to the history of the city."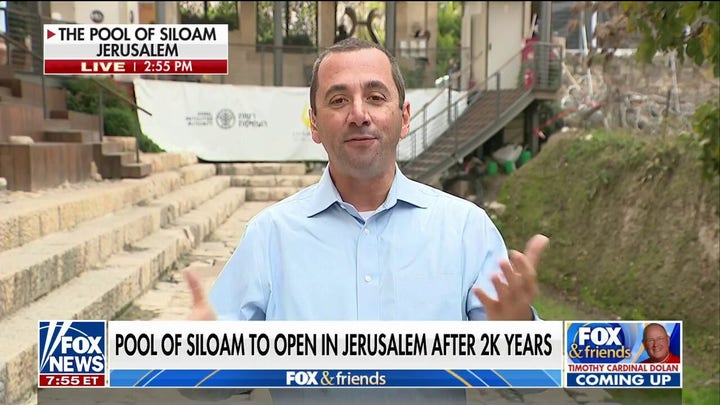 Video
CLICK HERE TO GET THE FOX NEWS APP
"The Pilgrimage Road, which is continually being uncovered in the City of David National Park in Jerusalem, is a flagship project of the Israel Antiquities Authority," Eli Escusido, director of the Israel Antiquities Authority said in a press release.