The average price paid for a Ford F-Series truck at the end of last year was a record $66,451, according to Kelly Blue Book. But that seems like a bargain compared to the latest model from Hennessey Performance.
The Texas custom truck builder has revealed its new VelociRaptoR 6×6.
The six-wheel pickup is based on the new high-performance 2023 F-150 Raptor R.
The F-150 Raptor R is the most powerful F-150 ever made thanks to its 700-horsepower supercharged V-8.
GIANT 9-PASSENGER MEGAREXX FORD SUV DEBUTS FOR $169,950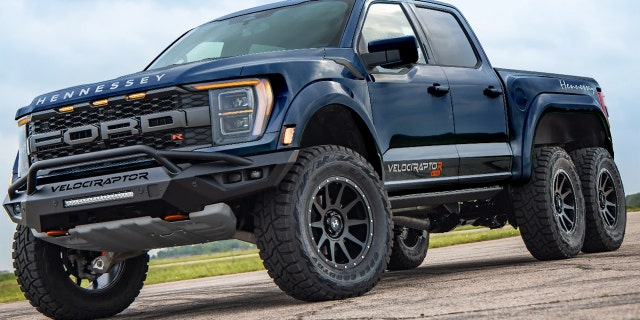 The Hennesssey Performance VelociRaptor 6×6 has a 700-horsepower supercharged V-8. (Hennessey Performance)
Hennessey already offers a 6×6 version of the standard F-150 Raptor that has a 450-horsepower turbocharged V-6 and applies a similar treatment to the Raptor R.
The engine remains the same, but Hennessey stretches the bed from 5½ feet to eight feet to accommodate a third axle and a suspension featuring the Raptor R's special Fox Live Valve shock absorbers, which modulate their damping force depending on how the truck is being driven off-road.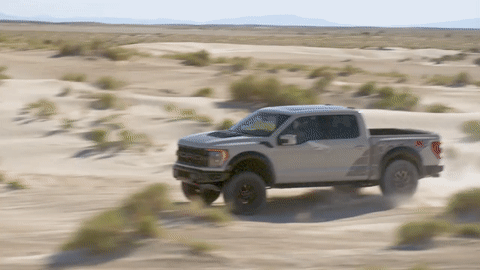 The F-150 Raptor R is equipped with a high-performance suspension system. (Ford)
The shocks allow the F-150 Raptor R to take bumps at high speeds and even jump without bottoming out while also providing plenty of articulation for climbing over rocks and a controlled ride on pavement.
Hennessey adds a set of upgraded Brembo brakes to help bring the 27-foot-long, 6,500-pound truck to a stop and also installs custom wheels, steel bumpers and graphics.
CLICK HERE TO SIGN UP FOR THE FOX NEWS AUTOS NEWSLETTER
"It's a real blast to drive. I consider it a go-anywhere supertruck with head-turning stage presence," Hennesssey CEO John Hennessey said in a press release.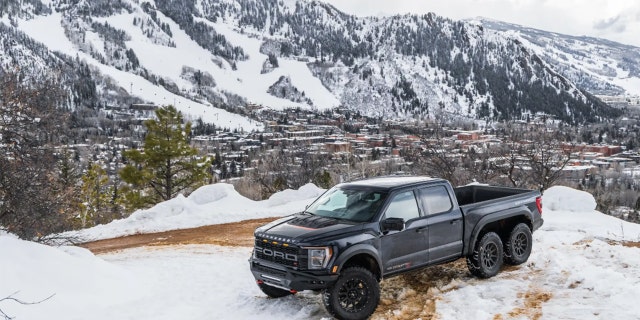 The VelociRaptoR 6×6 is priced at $499,999. (Hennessey Performance)
While the F-150 Raptor R starts at $109,250, the VelociRaptoR isn't priced just a third more for that extra axle.
CLICK HERE TO GET THE FOX NEWS APP
Hennessey lists the VelociRaptoR 6×6 for $499,999, but that does include the price of the F-150 Raptor R it's built on and a 3-year/36,000-mile warranty on Hennessey's work.