Democratic Sen. John Fetterman, who has consistently struggled through public events due to the aftermath of a stroke he suffered more than a year ago, is falling to President Biden's unpopularity level in their home state of Pennsylvania.
According to a Quinnipiac poll released Wednesday, half of Keystone State voters disapprove of Fetterman's job handling, while only 39% approve. President Biden, a Scranton native, has a worse approval rating in the state, with 57% of Pennsylvanians disapproving of his job handling as president, while 39% approve.
Voters view Fetterman much worse than his fellow statewide Democrats, the poll shows. Pennsylvania Democratic Gov. Josh Shapiro garners a 57% job approval rating, while 23% disapprove. Democratic Sen. Bob Casey, meanwhile, also earns good marks from voters, with 44% approval and 32% who disapprove of the job he's doing in office. The remaining percentages for each politician reflect individuals who did not offer an opinion.
NBC REPORTER GETTING 'BULLIED' BY MEDIA FOR FETTERMAN REPORT WAS 'PATHETIC,' 'WRONG,' SAY INSIDERS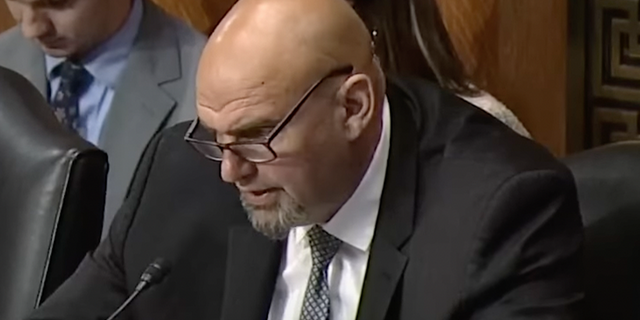 Half of Pennsylvania voters disapprove of Fetterman's job handling as a senator, while 39% approve. (Screenshot/YouTube)
After spending over a month in a hospital for clinical depression treatment, Fetterman revealed his depression was "in full force" during his first few weeks in the Senate.
CLICK HERE TO GET THE FOX NEWS APP
He initially suffered the stroke in May 2022 while campaigning in the Pennsylvania Senate race, resulting in auditory processing issues.