The Morrison family is preparing to file a lawsuit against Nichols Middle School (NMS) for allegedly violating their son Liam's First Amendment rights after he was told in late March to take off a shirt that said "There are only two genders."
Attorneys on behalf of NMS informed the Massachusetts Family Institute (MFI), the organization representing the Morrison family, last week that it would continue to prohibit Liam from wearing the shirt to school after he told them he was planning on wearing it again on May 5.
The 7th grader wore a "There are censored genders" T-shirt to school in response but was told to take it off almost immediately after school started.
NEW HAMPSHIRE MOM BREAKS SILENCE AFTER SON SUSPENDED FOR SAYING THERE ARE 'ONLY TWO GENDERS'
"So what happened is very, very shortly after I arrived, I was actually a bit early, is just as the school was opening up– it didn't really take long for someone to walk into my homeroom and [someone] to tell me, 'Hey, I need you to follow me,'" Morrison told Fox News Digital. "And knowing the shirt I was wearing and even though how different it was, I figured out that they would probably want me to come to the principal's office. And after I had followed them, I went to the room that they told me to, and I already took my shirt off because I knew that that's what they were going to ask me to do."
He said school has been "relatively normal" since he was told to take off the second shirt but added that more of his classmates have respect for him after what he did.
Sam Whiting, a staff attorney for MFI, told Fox News Digital he expects the lawsuit to be filed "in the near future," stressing either in a matter of weeks or next month.
"We believe that we're going to get a win on this. I mean, I really can't think of a better fact pattern to vindicate a student's First Amendment rights," he said.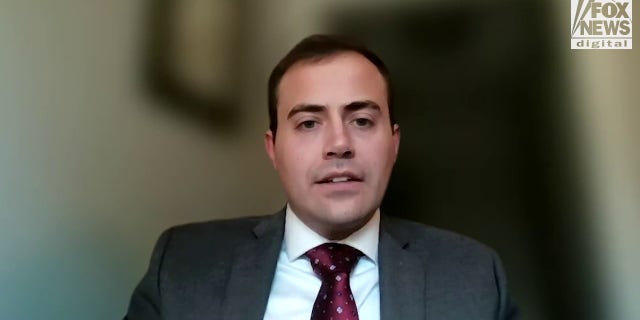 Sam Whiting, a staff attorney for MFI, told Fox News Digital he expects the lawsuit to be filed "in the near future," stressing either in a matter of weeks or next month.  (Fox News Digital)
Whiting continued, "Liam did everything correct in this situation. He hasn't disrupted anything. He hasn't harassed anyone. And yet they're still censoring him just because they don't like what his shirt had to say. And that's made even more obvious by the fact that they made him take off a censored version of the shirt. It didn't even say anything about gender. It just made a statement about censorship. And because Liam was wearing it, they made him take it off again."
PROFESSOR SETTLES LAWSUIT WITH COLLEGE CALLED 'EPICENTER OF CENSORSHIP IN TEXAS'
Whiting explained that the school "pretty clearly" censored Liam because of his "political and cultural viewpoint" on a topic of "widespread debate right now in the public square."
"Liam has the same right in school to discuss that as he would anywhere else, as long as he's not causing a disruption that, you know, affects the operations of the school," he added.
The attorney said the next thing that the school should hear from MFI is a summons to federal court.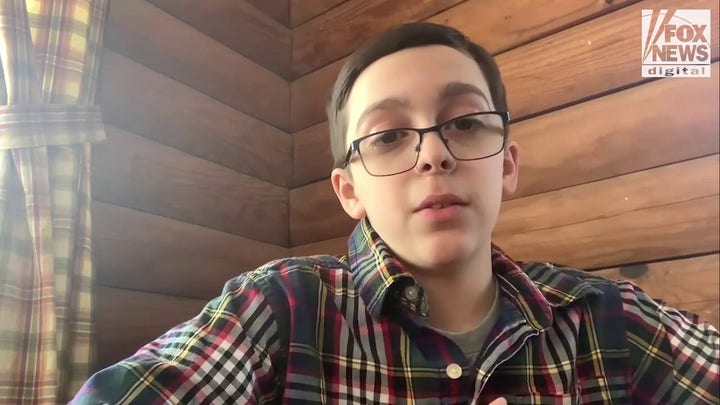 Video
Morrison stressed to Fox News Digital that his t-shirt was not directed towards anyone, specifically people that are "lesbian or gay or transgender or anything like that."
"I'm just voicing my opinion about a statement that I believe to be true. And I feel like some people may think that I'm imposing hate speech, even though it's not directed towards anyone," he said.
CLICK HERE TO GET THE FOX NEWS APP
The 7th grader shared that any family who finds themselves in a similar situation should stand their ground and fight for their beliefs.
"Always fight for what you believe in and well, never let anyone stop you from believing really," he said. "To be honest, in the place that we live, or in the time that we live, there are a lot of people that try and make it so that you're not allowed to believe what you can. But, it's being taken away from us. And being able to speak up not just about your own, being able to voice your opinion, but for everybody else."