The "racialization of medical education" has created a "national emergency" because many of America's future doctors are being inundated with critical race theory (CRT) and diversity, equity and inclusion (DEI), according to the founder of CriticalRace.org.
CriticalRace.org, which monitors CRT curricula and training in higher education, has expanded its Medical School Database to include all 155 accredited U.S. medical schools. Findings revealed a staggering 70 percent provide mandatory or voluntary CRT-related coursework or training for students.
"The extent to which CRT/DEI and related programming has worked its way into medical schools is truly shocking and worrisome. Racial and other activism should not be the focus of medical education," William Jacobson told Fox News Digital.
Jacobson, Clinical Professor of Law at Cornell Law School and founder of the Legal Insurrection website, founded CriticalRace.org's sprawling database that has also examined elite K-12 private schools, 500 of America's top undergraduate programs and military service academies.
CriticalRace.org also found that over 50 percent of medical schools mandate CRT-related coursework or training, while nearly 40 percent mandate such trainings for faculty and staff. The subjects of mandatory trainings and coursework are worded differently by institution, using terms such as "anti-racism," "cultural competency," "diversity, equity and inclusion," "equity," "implicit bias/anti-bias," and CRT.
CRITICAL RACE THEORY TAUGHT AT MANY OF AMERICA'S 50 MOST ELITE PRIVATE K-12 SCHOOLS, ACCORDING TO NEW STUDY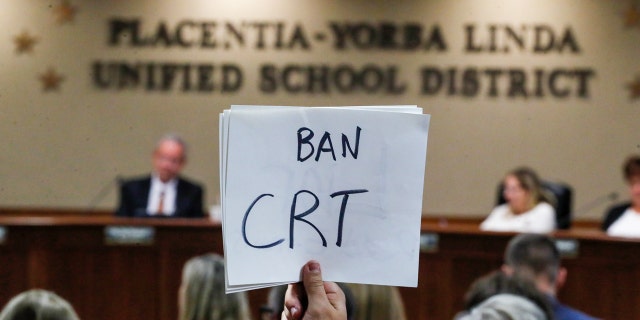 Critical race theory (CRT) has emerged as a polarizing topic in recent years.  (Robert Gauthier)
Last year, the group uncovered that 58 of the 100 most prestigious medical colleges and universities have some form of mandatory CRT-related student training or coursework. CriticalRace.org since expanded the study to include all accredited medical schools listed in U.S. News & World Report Best Medical Schools.
CriticalRace.org details the exact curricula and trainings at each school, along with contact information and an overview of every university. Jacobson feels the Supreme Court's recent ruling striking down affirmative action, while in the context of school admissions, applies equally to patient care.
CRITICAL RACE THEORY TAUGHT TO FUTURE MILITARY LEADERS AT U.S. MILITARY ACADEMIES, ACCORDING TO NEW STUDY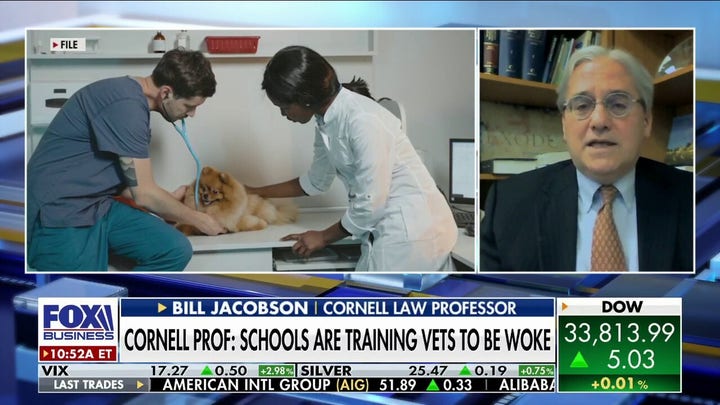 Video
"The racialization of medicine almost certainly will end up in the Supreme Court. Two Supreme Court Justices recently cautioned that 'in the event that any government again resorts to racial or ethnic classifications to ration medical treatment, there would be a very strong case for prompt review by this Court,'" he said.
CriticalRace.org is a project of the Legal Insurrection Foundation, a nonprofit devoted to campus free speech and academic freedom, which also runs the Equal Protection Project.
CLICK HERE TO GET THE FOX NEWS APP