Every new season, occasion, holiday, natural disaster, you name it, scammers work hard. Vacation seasons are one of their favorite times to pounce.
Some in-person criminals might spy that you're away and break in. Take steps to make sure your home isn't a target.
Most cybercrime targets you as you're getting your trip scheduled and paid for. Buying a plane ticket for a late summer or fall trip? Arm yourself with tech tips to make your travel easier and cheaper.
While you're at it, here's a new scam to watch for: A "travel agent" or travel site selling fake plane tickets. I've got the details on how it works and ways to protect yourself from this predatory ploy.
You may end up emailing, chatting or talking to someone who promises they can get you a great rate on a ticket. You hand over your name, phone number and payment details. Using your information, they book what you think is a confirmed seat and say you're good to go.
WAIT, WHAT? 7 THINGS YOU DIDN'T KNOW YOUR COMPUTER MOUSE CAN DO
You, the savvy shopper, go to the airline's website and enter the flight information. You see your seat, pat yourself on the back for saving money and consider your travel booked.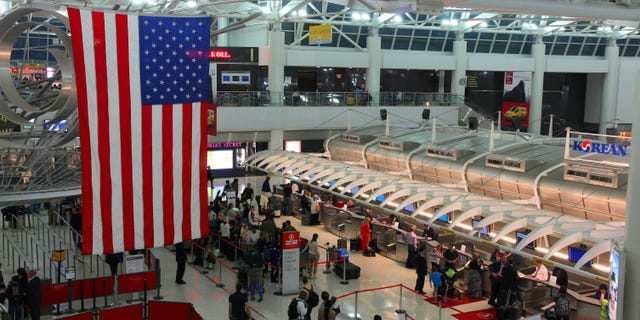 Airlines are short pilots as well. With a staffing shortage of this significance, airlines are being forced to cancel thousands of flights. (iStock)
Hopefully, you find this out long before you're standing at an airport customer service counter, suitcase in hand! Either way, you're out the money and the airline ticket.
Be smarter than the scammer
How do you protect yourself from this scam and all the other nasty travel tricks out there? For starters, use this bit of wisdom to serve you well in any scenario: If you find a deal too good to be true, it's probably a scam.
This is far from the only scam in town. Crooks are great at creating fake apps and sites to rip you off. Fortunately, there are signs to watch for that can help to avoid them.
Check official resources: The Better Business Bureau (BBB) is a great place to start. The agency lists real companies; if you can't find the one you're working with, walk away.
Online reviews and ratings: Read online reviews and ratings on sites like TripAdvisor, Yelp or Google. Keep in mind that extremely positive and negative reviews could be bogus. Watch for a balance of reviews and consistent themes.
Accreditation and licensing: Many legitimate travel agencies are members of recognized industry organizations like the American Society of Travel Advisors (ASTA) or have IATA (International Air Transport Association) accreditation. Check for credentials on their site.
Transparent pricing: Legitimate sites are clear and upfront about all costs. Beware of sites that have hidden fees or don't clearly explain what you're paying for and why.
Secure payment options: Reputable travel sites use secure, well-known payment options. Be wary of sites that only allow bank transfers or money orders. A relatively new red flag is if a company only accepts cryptocurrency as payment. Don't do it!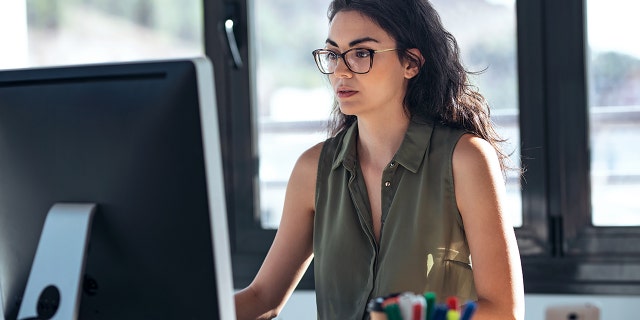 Shot of concentrated young business woman working with computer in the office. (iStock)
Keep your tech-know going
My popular podcast is called "Kim Komando Today." It's a solid 30 minutes of tech news, tips, and callers with tech questions like you from all over the country. Search for it wherever you get your podcasts. For your convenience, hit the link below for a recent episode.
Check out my podcast "Kim Komando Today" on Apple, Google Podcasts, Spotify, or your favorite podcast player.
Listen to the podcast here or wherever you get your podcasts. Just search for my last name, "Komando."
CLICK HERE TO GET THE FOX NEWS APP