Russia's unprovoked and brutal invasion of Ukraine has created a defining moment for world order and stability in the 21st century. History has taught us that the best way to avoid wider war is to face aggressors from the start, firmly, from a position of strength.
For those who believe that Russia's invasion of Ukraine is a European problem or merely a territorial dispute, you are making a major miscalculation. Let us tell you why.
This invasion is an effort by Vladimir Putin to reshape Europe and recreate the Russian empire. We know this because it is what he's said. Putin has made it clear that he will not stop in Ukraine, but indeed that he will move forward in other areas of Europe to include Moldova, Georgia and eventually the Baltic states. If he succeeds in Ukraine, Putin will bide his time, rearm and reset, then begin to dismantle Europe like we haven't seen since WWII.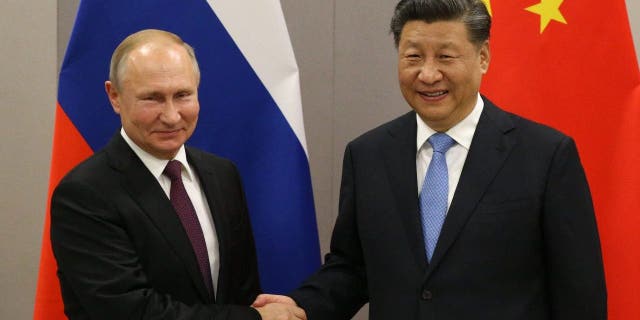 Russian President Vladimir Putin shakes hands with Chinese President Xi Jinping during a bilateral meeting on Nov. 13, 2019, in Brasilia, Brazil. (Mikhail Svetlov/Getty Images)
Putin must be stopped; now. If Ukraine, with our continued support, defeats Putin, it will reset the world in all the right ways. If on the other hand, the West caves, it is just a matter of time until Putin advances further in Europe, creating conflict with NATO itself. Such an action would certainly trigger an Article 5 response and result in American forces joining the fight.
THIS MODERN-DAY ALLIANCE POSES THE GREATEST THREAT IN OUR HISTORY
When it comes to the Russia-Ukraine war, the Ukrainians are fighting like tigers and are not asking for any U.S. military boots on the ground. Instead, they simply want weapons and support to repel Russia from Ukrainian territory, which includes Crimea per the agreement between Ukraine and Russia in the 1994 Budapest Memorandum. The center of gravity for Ukrainian success is their will to fight coupled with coalition weapons and munitions.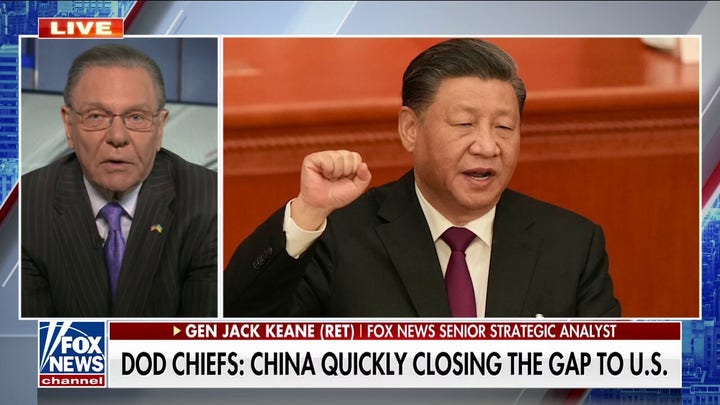 Video
Those who suggest the United States should pull their support from Ukraine to shift its focus to the China threat are deeply misguided. Clearly, if support is pulled and Russia wins, China wins. President Xi Jinping's recent visit to Moscow underscored this very point along with the significance of their partnership and the likelihood of an increased China and Russia alliance.
Xi views the defeat of Ukraine as a massive blow to the United States' ability to project power on the world stage. We have no doubt that China will make this a selling point to nations it is seeking to bring into its sphere of influence. Xi wants and frankly needs Russia to win to begin his push to take Taiwan. Instead, if Putin loses and the legitimacy of democracy is maintained in Ukraine, China will have greater disincentive to invade Taiwan and the Indo-Pacific region will be better positioned to counter China's hegemonic desires. China will have backed a loser – what could be better.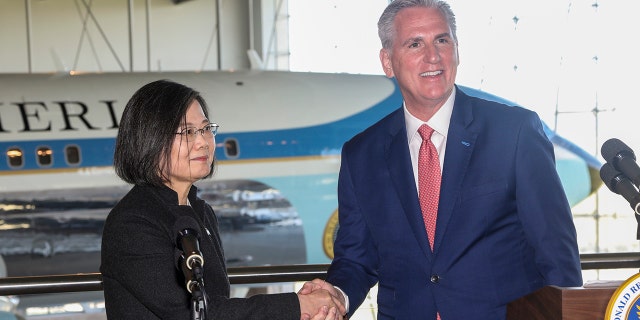 House Speaker Kevin McCarthy shakes hands with Taiwanese President Tsai Ing-wen after delivering statements to the press at the Ronald Reagan Presidential Library in Simi Valley, California, April 5, 2023. (AP Photo/Ringo H.W. Chiu)
CLICK HERE TO GET THE OPINION NEWSLETTER
We must be clear to the threat beyond just Europe and the Indo-Pacific. Iran, with its drive to possess a nuclear weapon, is enriching uranium to almost weapons-grade levels.In addition to being a threat to the United States' national security, a nuclear Iran it is also a direct threat to our Middle Eastern partners such as Israel.
If Russia were to lose, however, Iran would be deprived of a key partner, which would send an incredible blow to the Iranian regime. We see Saudi Arabia moving toward China and engaging with Iran because of growing uncertainty of American leadership and resolve. Having China stronger in the Middle East is not good for America.
CLICK HERE TO GET THE FOX NEWS APP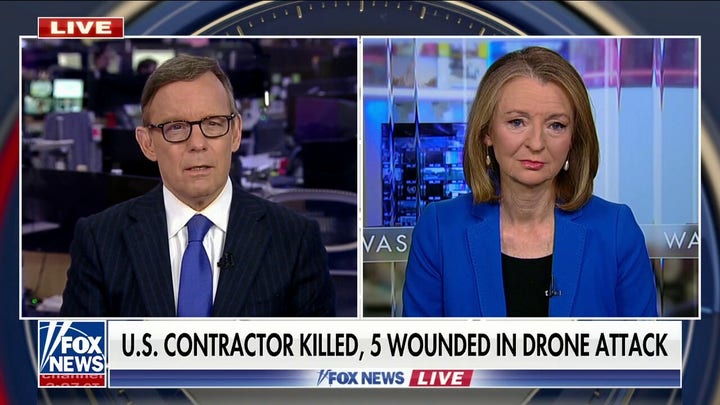 Video
When aggression plagues our vital national interests, we must meet it firmly. Appeasement of brutal aggression invites even more brutal aggression. That is why it is imperative that we continue our support of Ukraine by providing advanced drones, fighter jets and long-range artillery.
It's critical to our current world order to assist Ukraine to create a world we want future generations to thrive in. We don't want Russia, China and Iran writing the rules – that is what is at stake. This starts with supporting Ukraine as they fight for their freedom. We must stand with them because if we don't we will surrender our vision of democracy and world order to the doctrine of oppression and tyranny. History will judge us for what we do.
CLICK HERE TO READ MORE FROM SEN. LINDSAY GRAHAM
CLICK HERE FOR MORE FROM GEN. JACK KEANE
Jack Keane is a Fox News senior strategic analyst and a retired general who served as U.S. Army vice chief of staff. He is chairman of the Institute for the Study of War.