The Chevrolet Silverado ZR2 is an off-road truck that is designed to go deep into the wilderness. Soon it will be able to go even deeper than before.
Chevrolet has announced that the high performance pickup will be available with a diesel engine in 2024.
The full-size truck is getting the Silverado's turbocharged 3.0-liter Duramax as an option, which is the only diesel available in the light duty pickup segment.
The inline-six-cylinder engine is rated at 305 hp and 495 lb-ft of torque, the latter is a major factor for hill climbing and rock crawling and more than the 460 lb-ft provided by the ZR2's current 6.2-liter gasoline V8.
GM SAYS IT WON'T BUILD A FORD BRONCO OR JEEP WRANGLER RIVAL, AT LEAST NOT WITH A GAS ENGINE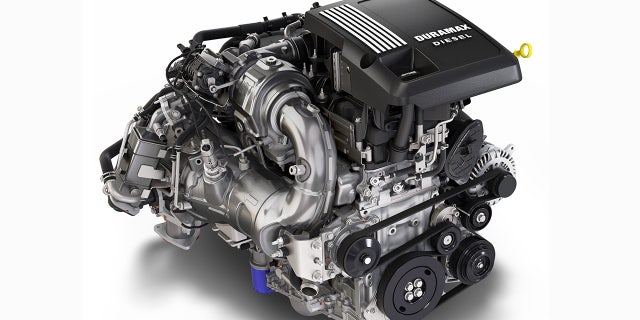 The 3.0L Duramax Turbo-Diesel engine is rated at 305 hp and 495 lb-ft of torque. (Chevrolet)
Fuel economy figures have not been announced, but the Duramax is rated at 22 mpg combined when used in other Silverado off-road trims, while the ZR2 with the V8 gets 15 mpg. Pricing for the diesel will be released later this year, but the V8-powered ZR2 starts at $73,345.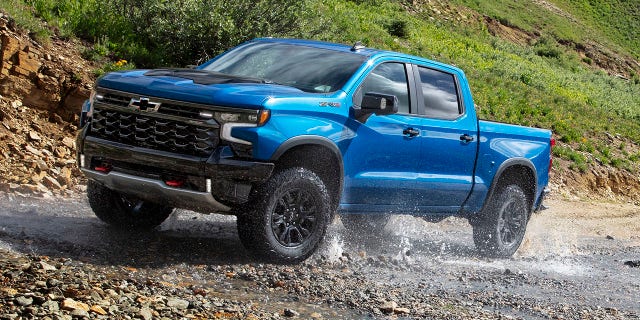 2024 Silverado ZR2 is equipped with high performance off-road features. (Chevrolet)
It features a two-inch lift kit compared to the standard Silverado and is equipped with a suspension that uses special Multimatic DSSV dampers, which were originally designed for racing and provide better on and off-road performance than conventional shocks.
V8 trucks are also getting updated with a new Active Dual Exhaust that will change the sound and volume depending on what drive mode the powertrain is set to.
CLICK HERE TO SIGN UP FOR THE FOX NEWS AUTOS NEWSLETTER
Chevrolet also announced that the Silverado lineup's base 310 hp turbocharged 2.7-liter four-cylinder gasoline engine has been renamed the TurboMax.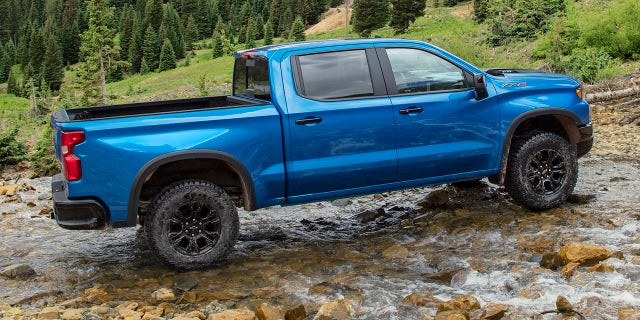 The Silverado ZR2 is currently availably only with a V8 engine. (Chevrolet)
The conventional Silverado is set to be joined in showrooms this year by the all-electric Silverado EV.
CLICK HERE TO GET THE FOX NEWS APP
It will not be offered in the ZR2 trim, but will be available with a dual electric motor drivetrain with up to 754 hp and 785 lb-ft.