Renowned political pollster and consultant Doug Schoen unveiled his thoughts on former President Barack Obama and former Secretary of State Hillary Clinton while describing his 40-year career on Fox Nation's "Tucker Carlson Today."
"My sense of Obama was just a great speechwriter, a great author who had a persona that was far more substantial than the…leader he proved to be," Schoen told host Tucker Carlson. "I had no problems with him as a person. My problems were that I don't think he was a particularly successful president."
During the episode of "Tucker Carlson Today," Schoen detailed stories and lessons from his extensive career in politics, including a deep-dive into prominent figures like Obama and former presidential candidate Hillary Clinton, who ran unsuccessfully in 2016.
OBAMA AMBASSADOR'S INSTITUTE FUNDED BY CHINESE COMPANY THAT TOUTS FOUNDER AS 'OUTSTANDING' CCP MEMBER
When speaking about the 44th president, Schoen pointed out concerns he had with foreign policy and domestic issues during the Obama administration.
Video
Schoen argued Obama lacked "a global strategic sense" and had a series of bad decisions in dealing with the Middle East. Obama's domestic policy was marked by one major success in healthcare, which Schoen argued he could have done on a bipartisan basis.
"I had a sense that [Obama] was a guy who was very facile, very, very much able to persuade people, but his governance was far less effective than the promise."
During the Fox Nation episode, Schoen also discussed former Democratic presidential candidate Hillary Clinton, whom he argues was not naturally suited for politics but was "far more ambitious" than her husband, Bill Clinton.
"She was far more ambitious than Bill. And Bill was pretty darn ambitious," Schoen explained. "She absolutely, it was clear, felt she had a calling."
"The analogy I offered was the two students. Bill Clinton was the one who did best in the open book exam where you could think. She was the one who would memorize and then regurgitate," he added. "Now she has a very good mind, she's focused and she's disciplined, but she's not a particularly creative thinker. She's had so many different incarnations. She ran first as a centrist, then she tried to run to the left. Nothing quite worked because she wasn't authentic."
DEMS LOOKING BEYOND BIDEN COULD URGE PAST SUPERSTARS LIKE HILLARY CLINTON, AL GORE FOR 2024
While Schoen's career is extensive, the "Power" author and partner of the political consulting firm Penn Schoen & Berland, is perhaps most well-known for his service during the Clinton administration.
"After the disaster of the midterm in '94 for the Democrats, [Dick] Morris calls and says, yeah, well, you're hired. And I'm sitting there saying, wait a minute. Other than having shaken his hand in Arkansas, I didn't know Bill Clinton."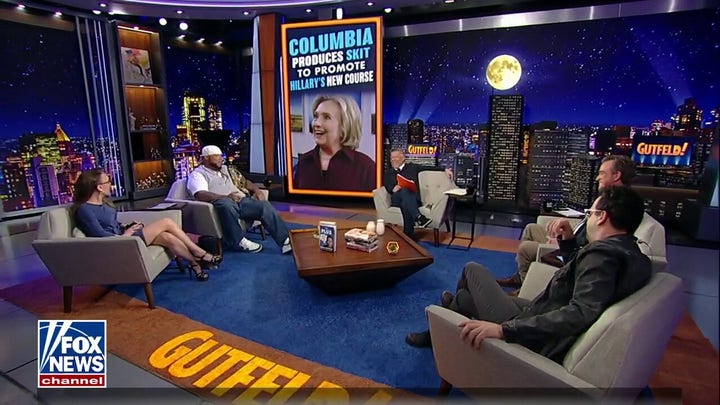 Video
Schoen reveals other insider stories and lessons from nearly four decades in politics only on Fox Nation's "Tucker Carlson Today."
Fox Nation programs are viewable on-demand and from your mobile device app, but only for Fox Nation subscribers. Go to Fox Nation to start a free trial and watch the extensive library from your favorite Fox News personalities.