Alabama inmates could see more time behind bars under a bill approved Tuesday that reduces the use of good behavior incentives to shorten prison stays.
The Alabama House of Representatives voted 79-24 for the Senate-passed proposal that now goes to Gov. Kay Ivey for her signature. Supporters said the legislation is needed to rein in the use of generous sentence incentives. But the approval came over concerns of some lawmakers who questioned if it would worsen Alabama's ongoing prison crisis by exacerbating the existing overcrowding.
The legislation is named after slain Bibb County Deputy Brad Johnson. Johnson was killed in 2022 by a man law enforcement officials said was released after serving four years of a 10-year theft sentence, despite escaping from a prison work release center.
"Deputy Brad Johnson was murdered serving his community," Republican Rep. Russell Bedsole said. Bedsole who is also a captain and jail commander with the Shelby County sheriff's office, said the situation prompted lawmakers to reform the use of the incentives known as "good time" credits.
MOTORIST FATALLY SHOT, ALABAMA TROOPER WOUNDED AFTER CAR CHASE SHOOTING
Alabama law allows certain inmates, sentenced to 15 or fewer years, to earn sentence reductions for good behavior. The legislation would reduce the amount of "good time" credit inmates can receive and also says inmates who commit certain offenses while in prison, including escape, would be disqualified from early release. Eligible inmates can now earn sentence reductions of 20 to 75 days — depending upon their classification — for every 30 days of good behavior. The bill would reduce that to five to 30 days.
While the incentives can add up to large sentence reductions, most Alabama inmates are ineligible to receive them because of the length of their sentences. The Alabama Department of Corrections said last month that 2,588 of the prison system's 19,852 inmates in custody, or 13%, were qualified to earn correctional incentive time.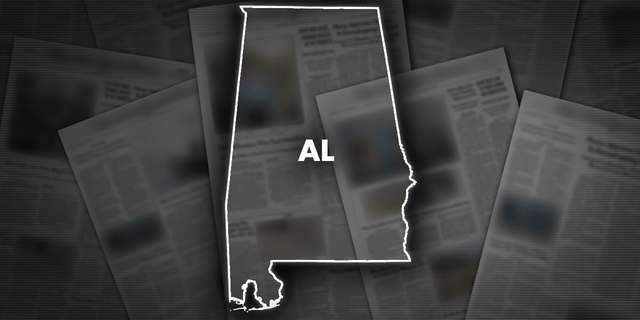 Alabama lawmakers passed a bill that will reduce the use of good behavior incentives for prisoners in the state.
Austin Hall, the man accused of killing Johnson and shooting another deputy, had been released early from prison under good time incentives, despite escaping from a work release center in 2019. Some lawmakers said the problem is not the "good time" incentives but how Hall's release was handled.
ALABAMA COUNTY'S ALLEGED ILLEGAL REDISTRICTING WAS DRAWN LAWFULLY, ATTORNEY SAYS
Hall, the suspect in the deputy's shooting, could have had his good time credit revoked for the 2019 escape, but he never returned to state custody afterward for a hearing, the Corrections Department said in an email last year. Instead, he was held in local jails and eventually released on bond, according to court records.
"You are going to turn the whole system around because they made a mistake," Rep. John Rogers, D-Birmingham, told Bedsole during debate.
Bedsole told reporters after the vote that "there is enough blame to go around" over Hall's release. But he said the situation exposed issues with Alabama's law, including how generous the incentives are and that inmates have continued to accrue sentence credits despite bad behavior.
CLICK HERE TO GET THE FOX NEWS APP
Opponents argued the legislation could worsen Alabama's ongoing prison crisis by adding to overcrowding and scaling back the use of a tool that encourages good behavior. The Department of Justice has an ongoing lawsuit against the state over prison conditions.
"We continue in crisis mode in our criminal justice system," state Rep. Chris England, D-Tuscaloosa, said.
Deputy Chris Poole, who was shot in the head while chasing Hall on the same day Johnson was killed, watched from the House viewing gallery as the bill was passed.
"It grateful to see this bill passed and know that Brad Johnson is going to save lives," Poole said.
Hall has been charged with capital murder for Johnson's killing and is being held without bond.