Weebles will love this.
Yamaha has new technology that allows a two-wheel motorcycle to balance itself.
The Advanced Motorcycle Stability Assist System (AMSAS) is being developed to assist riders at low speeds.
It incorporates actuators attached to the front wheel and handlebars that can make adjustments to keep the bike upright.
SOLO WOMAN FIRST TO RIDE ACROSS AFRICA ON AN ELECTRIC MOTORCYCLE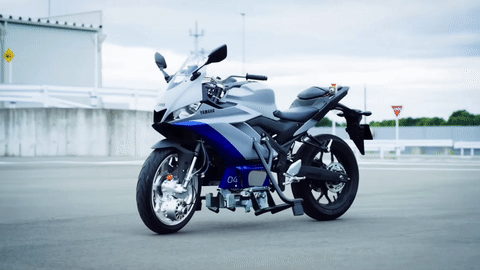 Yamaha's AMSAS can keep a motorcycle upright at low speeds. (Yamaha)
"[Its most distinctive feature is] its approach to use an arrangement highly applicable to existing vehicles since it does not require any modifications to the frame," Project Leader Akitoshi Suzuki said.
A six-axis Inertial Measurement Unit provides the data needed to make the AMSAS operate.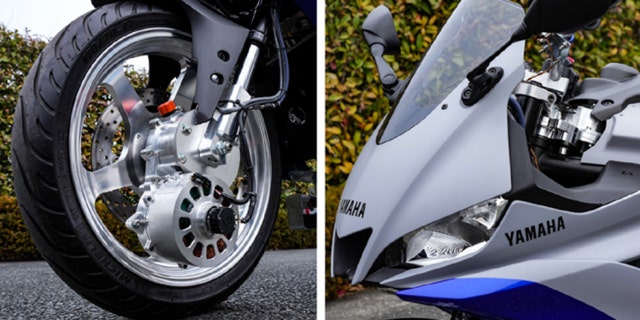 Actuators attached to the front wheel and handlebars allow the bike to balance itself. (Yamaha)
Yamaha said the front motor uses "the dynamics of an inverted pendulum," which is like balancing a broom on your hand in a high-tech way.
That action combined with steering inputs can keep the bike upright at a near standstill or while it is rolling along, which could help riders from dropping it as they get going or are coming to a stop.
The next phase of the project is reducing the size of the equipment so that it can be better incorporated into a production motorcycle.
CLICK HERE TO SIGN UP FOR THE FOX NEWS AUTOS NEWSLETTER
Yamaha has previously demonstrated a creation called Motobot that could operate autonomously on a racetrack at high speeds.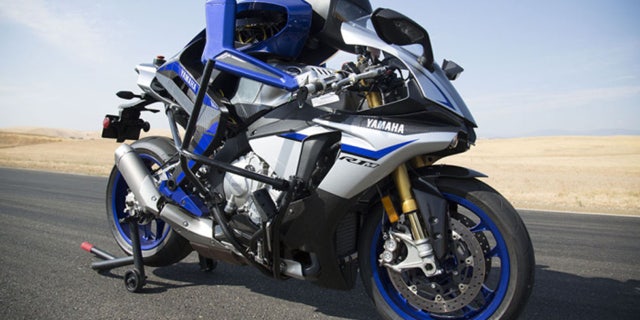 Motobot is able to ride autonomously around a racetrack. (Yamaha)
The project was designed with what looks like a robot rider permanently attached to it.
CLICK HERE TO GET THE FOX NEWS APP
Some of Motobot's technology has been incorporated into the AMSAS.