As dads and families around the nation celebrate Father's Day on Sunday, June 18, many people turn to the Bible for guidance and inspiration on the vital role of fathers.
"Then I said to you, 'Do not be in dread or afraid of them. The Lord your God who goes before you will himself fight for you, just as he did for you in Egypt before your eyes, and in the wilderness, where you have seen how the Lord your God bore you, as a man bears his son, in all the way that you went until you came to this place" (Deuteronomy 1:29-31).
This Bible verse comes from the book of Deuteronomy, the fifth book in the Pentateuch. The Pentateuch, which translates directly to "five books," comprises the Torah in the Jewish tradition and is traditionally attributed to Moses, the website Bible Gateway indicates.
FATHERHOOD IS A 'HEROIC ROLE' FOR MEN, SAYS FILMMAKER AND DEFENDER OF DADS JOHN PAPOLA
Even when people feel as though they cannot sense his presence — "you can still trust God's heart," said Bradley.
"Father God carries us through our most difficult moments. He led the Israelites from the hand of Pharaoh in slavery, through the sand of the wilderness, to the land he promised for them," he added.
"Fathers protect and provide."

"Daily reliance on God is a very healthy decision spiritually. When you decide to follow Jesus, you are in God's family forever," Bradley said.

THE EUCHARIST IS A 'MIRACLE OF LOVE, HIDDEN IN PLAIN SIGHT,' SAYS RHODE ISLAND PRIEST

Christianity "is not a dead religion." Rather, he said, "it is a vibrant relationship with the living God."

"Guiding dads to God is a passion," he said.

IN A TENSE WORLD, GOD FULFILLS HIS PROMISE TO NEVER ABANDON HIS FOLLOWERS, SAYS ALABAMA PASTOR

"I want to encourage and empower dads who want a fresh vision of the fullness of fatherhood," he said. "Being a dad is relational, emotional, physical, intellectual and spiritual."
In his new e-book, "Four Elements of Fatherhood," Bradley explains how fathers should expect to be connected, invested, rested and tested with their families.
"Fathers protect and provide," he said. "They speak the truth in love. They are honest and humble. They know when to be tender, and went to be tough."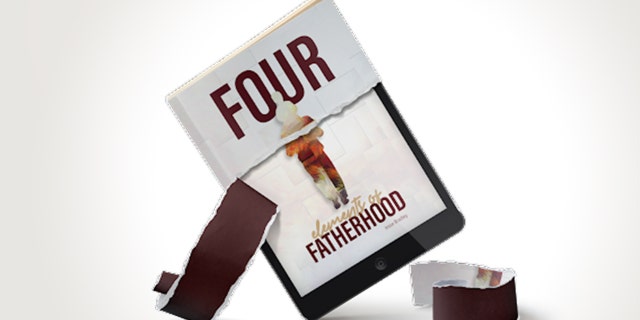 Pastor Jesse Bradley of Auburn, Washington, recently published an e-book that is free to readers. It's called "Four Elements of Fatherhood." (Joel Miller)
"Our Heavenly Father is the one who sets the example. We receive wisdom, hope and grace that we can share with our families and communities," said Bradley.
"There are four general types of dads: abusive, absent, average and admired," he said. "If the one who was supposed to protect you has hurt you, it should never be like that."
For those who were hurt by their fathers, Bradley advises intentional forgiving.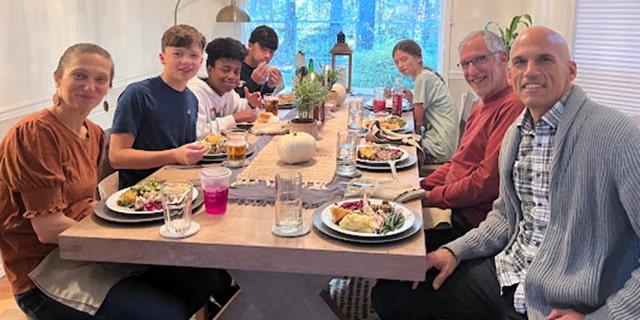 Pastor Jesse Bradley and his family pose for a picture at the dinner table. "Step into positive relationships, and change the direction — and your family," said Pastor Bradley.  (Wayne Jackson)
"Forgiveness will be your gateway for healing and restoration," he said. "Step into positive relationships, and change the direction — and your family."
Fathers play a very important role, explained Bradley, and father figures of all forms — not just biological or legal fathers — should be acknowledged.
"Let's honor dads and move forward with gratitude."

CLICK HERE TO SIGN UP FOR OUR LIFESTYLE NEWSLETTER

He added, "Let's honor dads and move forward with gratitude."

"When we let go of bitterness and unite, families are strengthened," he said.