U.S. Immigration Customs and Enforcement have deported a confirmed MS-13 gang member who is wanted in El Salvador for murder.
ICE Enforcement and Removal Operations (ERO) in Philadelphia removed Jose Benedicto Mojica Aldana on Friday.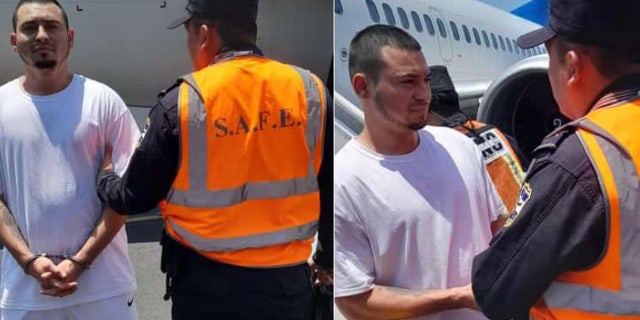 Jose Benedicto Mojica Aldana deported back to MS-13.  (ICE ERO)
The agency said Mojica entered the U.S. on an unknown date and at an unknown location without inspection or parole.
ICE agents arrested Mojica near a residence in Annapolis, Maryland on June 15, 2022, and transferred him to a detention facility in Cambridge, Maryland.
CLICK HERE TO GET THE FOX NEWS APP
"Jose Mojica is a wanted fugitive and member of the notorious street gang MS-13. He is exactly the type of noncitizen that ERO works every day to remove from our country," ERO Philadelphia Field Office Director Cammilla Wamsley said in a statement. "Enforcement and Removal Operations exists to remove dangerous noncitizens who flout our laws and threaten the safety of the American public."