Sen. Ted Cruz, R-Texas, slammed the FBI for refusing to answer questions regarding their possession of evidence relating to an alleged multi-million dollar bribery scheme involving President Joe Biden.
Fox News Digital recently learned that in 2020, the FBI was reportedly informed that then-Vice President Biden was allegedly paid $5 million by an executive of the Ukrainian natural gas firm Burisma Holdings, where his son Hunter Biden sat on the board.
During the Senate Judiciary hearing Tuesday, Cruz pressed FBI Deputy Director Paul Abbate on whether the bureau is currently in possession of the report on the Biden family bribery allegations, if they investigated the allegations, and whether they would provide the Senate with the requested recordings and documents to verify their credibility, but Abbate refused to comment.
"I'm just not gonna comment on information we've received, investigations…this is an area I'm not going to get into," Abbate told Cruz when asked about the bribery allegation.
The FBI is reportedly in possession of a FD-1023 form – the FBI's interview with a "highly credible" confidential source on the alleged meetings with a top Burisma executive – according to sources familiar with the document. There are also reportedly 17 voice recordings between the Burisma informant and Joe and Hunter Biden.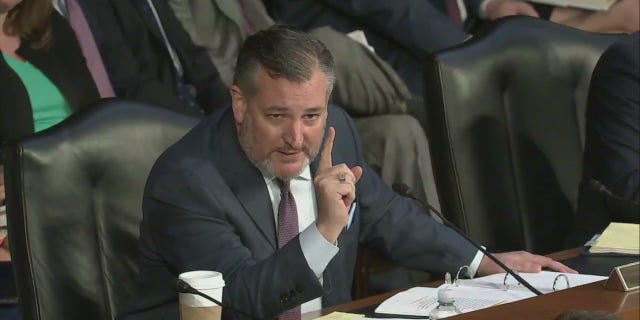 Sen Ted Cruz grills FBI deputy director in a senate hearing (Screenshot/Judiciary committee)
When asked if the FBI would be willing to provide the Senate committee with the FD-1023, as well as 17 voice recordings, Abbate again said he would not be commenting.
"This is why you are damaging the institution," Cruz said. "The American people have a right to know whether there is serious credible evidence the president of the United States took a $5 million bribery."