It's a famous car that's not quite ready for its close-up.
A milestone Lamborghini has been unearthed from a storage facility where it had been sitting for two decades.
The 1982 Countach LP500S is billed as the first example of the new model and was showcased at the Geneva Motor Show that year.
LAMBORGHINI REVEALS THE LAST V12-POWERED CARS IT WILL BUILD BEFORE GOING HYBRID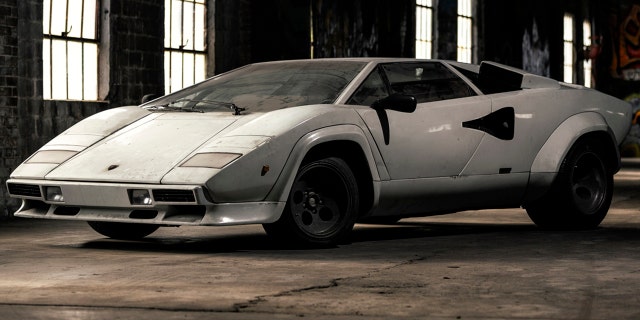 The Countach LP500S was stored for more than 20 years. (Gooding & Company / Juan Martinez)
The LP500S is an update of the mid-engine Countach that added a new 4.8-liter V12 engine, fender flares and other body updates that made it an icon of the 1980s.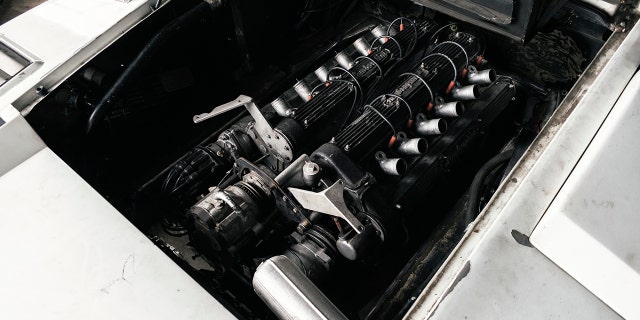 The car features a 4.8-liter V12. (Gooding & Company / Juan Martinez)
The show car was purchased in Italy and spent its first few years in Germany before being sent to the United States in 1985.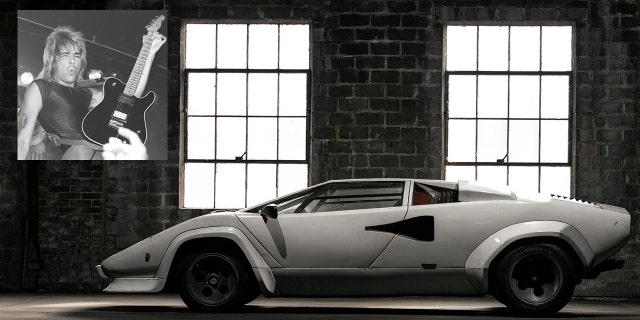 Carlos Cavazo owned the car for several decades. (Bill Tompkins / Getty Images / File | Gooding & Company / Juan Martinez)
It was bought by Quiet Riot guitarist Carlos Cavazo and federalized with the installation of a BMW fuel injection system.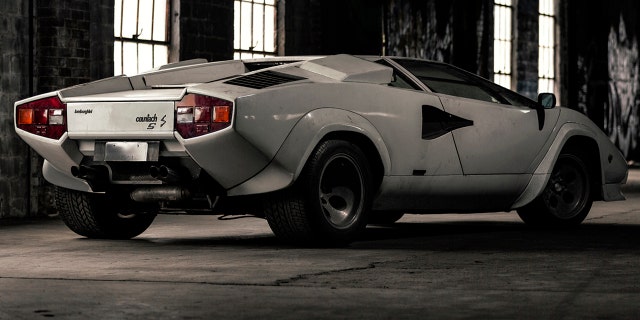 The car was featured on Lamborghini's display at the Geneva Motor Show. (Gooding & Company / Juan Martinez)
Cavazo planned to have it serviced in 2000 but never got around to it, and it remained in storage at Franco's European Sports Cars in Van Nuys, California, where it remained until the shop owner's death in 2021.
CLICK HERE TO SIGN UP FOR THE FOX NEWS AUTOS NEWSLETTER
It had been disassembled shortly before that for a restoration, but the work never got done, so it was put back together and sold to its current owner.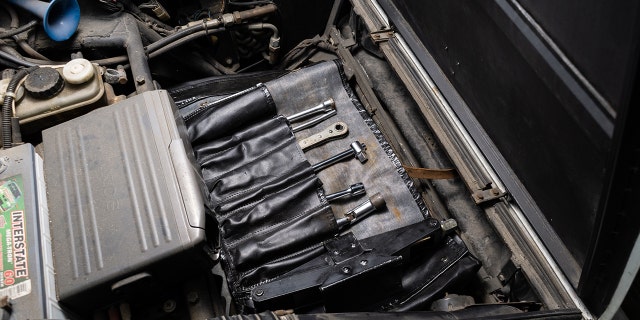 The car is being sold with its factory tool kit. (Gooding & Company / Juan Martinez)
The car has 41,000 miles on the odometer and is now being offered for sale by Gooding & Company in "as-found" condition, including the dust and grime it accumulated over the years.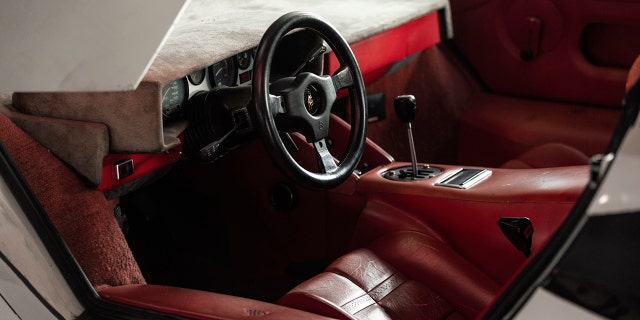 The interior shows more than four decades of wear and fading. (Gooding & Company / Juan Martinez)
It's largely original, except for the carburetors that were replaced with the fuel injection and were lost along the way, and comes with its factory tool kit.
CLICK HERE TO GET THE FOX NEWS APP
The asking price is $785,000, which is higher than the recent average sale price of $467,000 for the model, according to Classic.com, but a low-mileage example was auctioned last year for $1.1 million.