Director David Helling's feature directorial debut was far from a leap of faith. It was a calling.
Helling, a former U.S. Marine who served during the Iraq war, showcases the Biblical story of Abraham and Isaac in his film "His Only Son." The first-time director spoke with Fox News Digital about why he wanted to tackle one of the most "controversial" Scriptures amid the growing interest in faith-based films.
"My reason for wanting to do 'His Only Son' is to give an answer to the scoffers and the skeptics, for one, and to give a defense to believers that they could then answer the skeptics in their own lives," Helling said.
"Because this passage in Scripture that we find in Genesis 22… where the Lord tests Abraham and asks him to lay his own son upon the altar as a burnt offering is one of the most scoffed at passages, one of the most controversial passages that we see in scripture.
MARINE FILMMAKER HOPES BIBLICAL DRAMA OUT THIS EASTER SHOWS AUDIENCES GOD'S PURPOSE IN 'CONTROVERSIAL' PASSAGE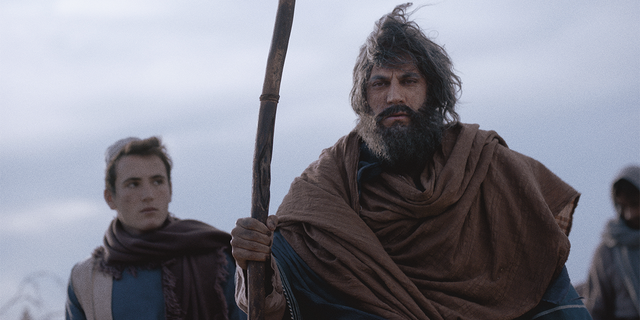 "His Only Son" tells the story of Abraham and Isaac. (Angel Studios)
"So, to be able to dig into the word and draw out what the Lord was doing and what the Lord was pointing to in the testing of Abraham's faith, that's what I wanted to do and why I wanted to do this film in particular," Helling noted.
"His Only Son" is an independent production outside the Hollywood mainstream, but Helling is seeing a shift in demand for faith-based content.
"I think Hollywood is taking notice because, at the end of the day, they see, OK, well, if there is revenue to be made through this type of entertainment, they might then now put more resources behind it. And because of that, we will start to see more and more of this content come out for a season," he said.
Though there have been films telling Biblical stories since the beginning of Hollywood, the attention on Christian films and movies focused on faith has steadily risen over the past two decades.
Mel Gibson's epic "The Passion of the Christ," released in 2004, earned roughly $612 million at the box office and remains the highest-grossing Christian film and independent film of all time.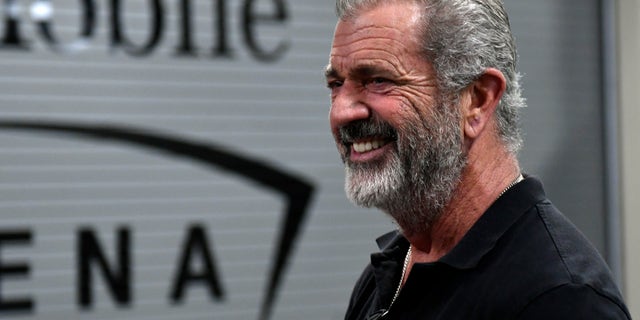 Mel Gibson directed "The Passion of the Christ," released in 2004. It is, adjusted for inflation, the highest-grossing Christian film and independent film of all time. (Chris Unger/Zuffa LLC)
MEL GIBSON HONORS 'THE PASSION OF THE CHRIST' STAR CHRISTO JIVKOV AFTER HIS DEATH AT 48
Since then, there have been many more films focused on faith appealing to wide audiences, both released independently and by major studios with big celebrity names, the latter of which tend to be inspired by true faith-based stories.
On the independent side, there's the successful "God's Not Dead" series of movies, which kicked off in 2014. The first one earned almost $65 million on a $2 million budget, a financial success in industry terms.
Notable studio releases include 2014's "Heaven is for Real" starring Greg Kinnear and released by Sony; 2016's "Miracles from Heaven" starring Jennifer Garner and released by Sony; 2018's "I Can Only Imagine" starring Dennis Quaid and released by Lionsgate; and 2019's "Breakthrough" starring Chrissy Metz, Josh Lucas and Topher Grace, which was released by 20th Century Fox/Disney.
"Breakthrough" also earned an Oscar nomination in the best original song category for "I'm Standing With You," sung by Metz.
Even with the ongoing success of these films, Helling doesn't want portrayals of faith and Christianity to become cynical cash grabs.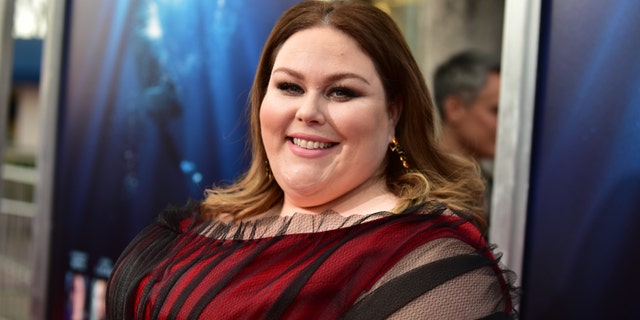 Chrissy Metz at the Los Angeles premiere of the faith-based film "Breakthrough." The movie earned an Oscar nomination for best original song for "I'm Standing With You," sung by Metz. (Rodin Eckenroth)
'BREAKTHROUGH' IMPACTED 'THIS IS US' STAR CHRISSY METZ'S OWN FAITH
"We need to be more discerning. Just because it's got the name of Christ on it, or it's got the name of the Bible on it, or it talks about God, it doesn't mean that it's true," he said.
Faith remains a hot-button topic in the entertainment industry, from how it's depicted to stars sharing their own beliefs.
Mark Wahlberg spoke with Fox News Digital last month about his devout Catholic beliefs, describing it as "just the most important aspect of my life."
"It's the most important thing. It's afforded me all the things that I've been able to accomplish in my life – my faith, my discipline," Wahlberg said.
On Ash Wednesday this year, Wahlberg acknowledged discussions on faith aren't always welcomed in the industry.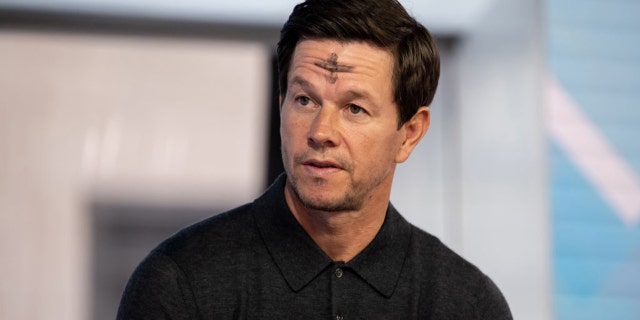 Mark Wahlberg appeared on "Today" on Ash Wednesday 2023. (Nathan Congleton/NBC via Getty Images)
"It's not popular in my industry, but, you know, I cannot deny my faith," he said on "Today." "It's important for me to share that with people."
Wahlberg addressed his comment with Fox News Digital, saying, "I don't know that it's not popular."
"I just kind of focus on me again," he added. "I don't shy away from my faith, but I also don't jam it down anybody's throat."
MARK WAHLBERG SAYS LEAVING HOLLYWOOD FOR LAS VEGAS GAVE CHILDREN 'CHANCE TO THRIVE'
Last year, the two-time Oscar nominee produced and starred in his own faith-based project, "Father Stu," a biographical drama based on the real-life redemption story of Stuart Long. The film follows troubled boxer and actor Stuart "Stu" Long, who eventually finds his calling and path to redemption by becoming a Catholic priest.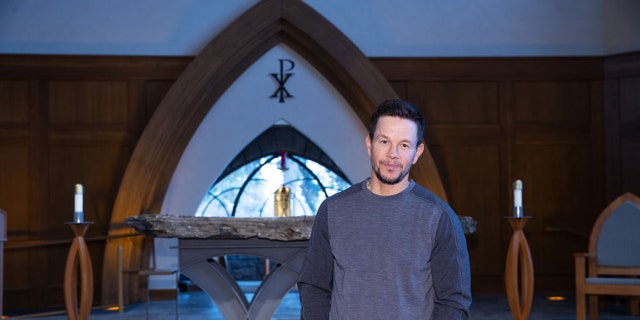 Mark Wahlberg visits All Saints Chapel at Carroll College on behalf of the film "Father Stu" April 4, 2022, in Helena, Montana. (Mat Hayward/Getty Images for Sony Pictures)
When Stu is later diagnosed with a degenerative muscular disease that renders him disabled, his faith is tested but ultimately strengthened as he finds his suffering brings him closer to God.
"People need to have faith and hope," Wahlberg said in an interview with Fox News' Raymond Arroyo discussing the film. "I just knew that I needed to make this movie, and this was my calling and this was my mission. And, now, it's needed more than ever."
Helling supports Wahlberg's sentiments about expressing his faith in Hollywood.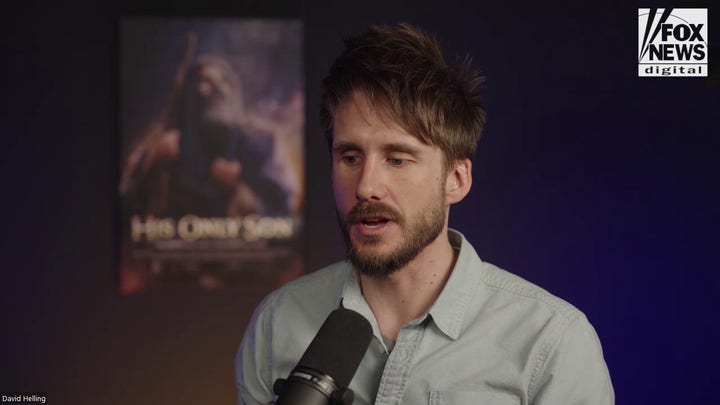 Video
MEL GIBSON SAYS HE WASN'T SURPRISED MARK WAHLBERG FACED RESISTANCE MAKING 'FATHER STU': 'PEOPLE WANT IT'
"I totally agree with him," he said. "Faith isn't popular with anyone unless we've been given the heart to have faith from the Lord. The natural man is hostile to God, Scripture says, so, of course, faith isn't going to be popular because it causes us to address ourselves.
"And so any time you go forward with a faith message, or you're pointing to Christ at all, our natural flesh is going to buck against that," Helling continued. "So, I think Mark is spot on with that comment. And I believe that it shouldn't be something that surprises us because there's something that Christ himself talked about and everything out of His mouth is the truth. He is the truth."
Wahlberg isn't alone as a performer trying to stay true to his faith.
"Over the course of my career I did turn down some roles that would've required me to be nude," "Touched by an Angel" star Roma Downey told Fox News Digital earlier this year. "I was never comfortable with anything like that."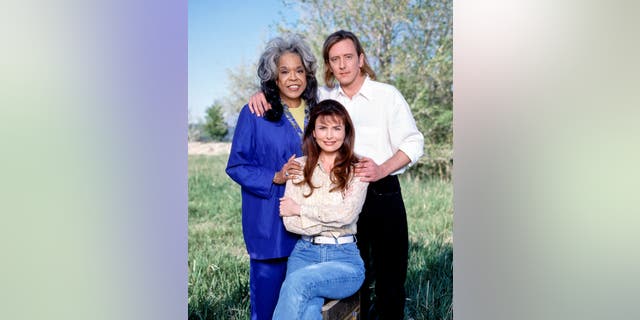 Roma Downey, seated, with co-stars Della Reese and John Dye in a promotional image for "Touched By An Angel" in 1994. (CBS Photo Archive)
ROMA DOWNEY TALKS 'RESURRECTION,' COPING WITH GRIEF: 'IT WAS MY FAITH THAT KEPT ME FROM SINKING TO MY KNEES'
She admitted that when she landed her breakthrough role on "Touched by Angel," she was "a believer," but also "an out-of-work actor looking for a job," and would have taken just about anything.
Happily, the show was in "harmony with the person I am and the things I believe."
The CBS series was a hit and drew millions of viewers every week during its nine-season run from 1994 to 2003, which Downey noted "probably surprised" Hollywood, but not the audience it was meant for.
"I don't think it surprised Christian people," she said. "We hadn't really seen – and we don't usually get served that much content that really speaks to our hearts in that direct kind of way. They always used to refer to the flyover states. And it's like no, there are believers in every community, in every street, in every city, across this great nation of ours."
Downey, like Helling, believes Christians are still an "underserved audience."
The 62-year-old has been dedicated to producing faith-based projects like the History Channel mini-series "The Bible" in 2013 and 2016's "Ben-Hur," both alongside her husband, Mark Burnett.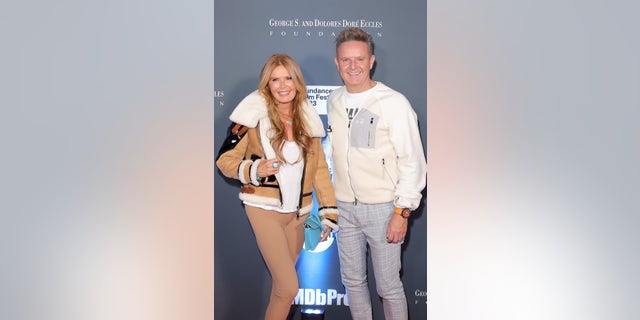 Roma Downey and Mark Burnett have produced several faith-based projects, the History Channel miniseries "The Bible" in 2013 and 2016's "Ben-Hur." (Michael Loccisano)
ROMA DOWNEY ON 'A.D.' MINISERIES: 'PEOPLE ARE HUNGRY FOR STORIES OF FAITH'
Her most recent film as a producer, "On a Wing and a Prayer," began streaming on Amazon Prime this weekend. It stars Dennis Quaid and Heather Graham as a couple who must rely on their faith and the help of those around them to safely land a plane after the pilot unexpectedly dies midflight.
"On a Wing and a Prayer" is based on the true story of Doug White who, on Easter Sunday in 2009, had to fly and land a privately chartered jet with his family with the guidance of air traffic controllers after the pilot died 10 minutes after takeoff.
"Over the past number of years, many of us, not only just around the country, but around the world, have gone through the darkest time of our lives," Helling said of the appeal of faith-based films. "This resurgence, or not even a resurgence, but just this beaconing of the light of Christ being shown not only in films but in TV. In media. We see it in colleges across America. And it gives me excitement because it really feels like 'His Only Son' coming after months of all this buildup, it's like, 'Wow, the Lord is having it come out for such a time as this.'"
Helling also drew inspiration in the making of "His Only Son" from filmmakers like Gibson and Ridley Scott, who directed "Kingdom of Heaven."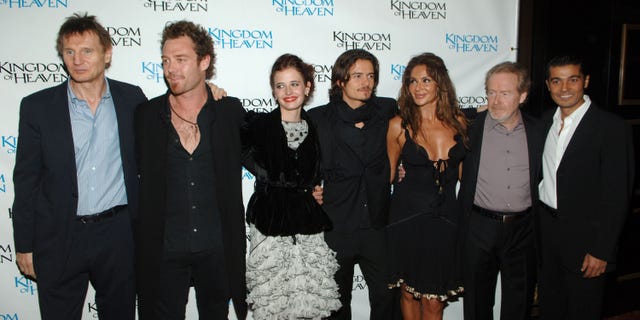 Liam Neeson, Marton Csokas, Eva Green, Orlando Bloom, Giannina Facio, Ridley Scott and Khaled Nabawy at the New York premiere of "Kingdom of Heaven." (Dimitrios Kambouris/WireImage)
CLICK HERE TO SIGN UP FOR THE ENTERTAINMENT NEWSLETTER
"Those are the two great world builders," the director said. "Mel, with 'The Passion' and just how he poetically… the lyrical nature of which he visually tells a story without words I think is just unmatched. And Ridley Scott's world building… it's a beautiful period piece, 'Kingdom of Heaven.'"
He noted with some humor that he didn't quite have the blockbuster budgets those filmmakers had, but it didn't ultimately matter as long as the story was being told.
"But ultimately it comes down to the ultimate inspiration when you're telling any biblical narrative, 'Is God entering into the Bible through prayer?' That's where it starts. That's where it ends," he explained.
"His Only Son" is available in theaters now and on Angel Studios, a streaming service focused on offering "family friendly entertainment that amplifies light," according to its website.
Angel Studios' most well-known property is "The Chosen," a series created, directed and co-written by Christian filmmaker Dallas Jenkins about the life and ministry of Jesus of Nazareth. "The Chosen" is also licensed to other streamers, including Amazon, Prime, Peacock and Netflix.
 
 

 
 
View this post on Instagram
 

 
 
 

 
 

 
 
 

 
 

ISAIAH WASHINGTON ON FAITH-BASED FILMS AND HOW HAVING A FAMILY HAS CHANGED HIS CHOICE OF ACTING ROLES
Helling was excited to work with Angel Studios because they took notice of his film and distributed it in theaters and on their app in time for Easter, which he called "an answer to a prayer that I've had for years."
The veteran also admires the platform's "Pay It Forward" system, which encourages but does not require users to contribute funding for the content offered by the company.
"So, there's nothing keeping people from being able to see the film in theaters this Easter and really meditate on what the Lord was doing in Abraham's life and how it pointed to Christ. Spoiler alert. But that's what the film's all about, and it's in the title if you can't tell," Helling teased.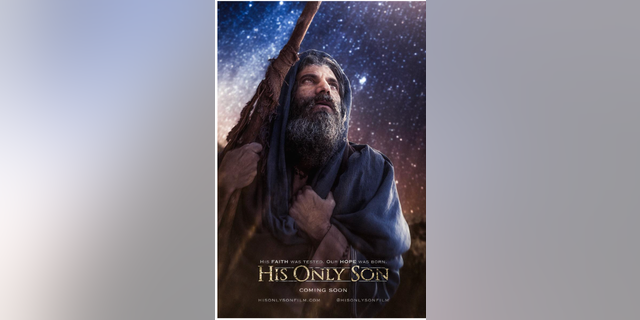 "His Only Son" released in theaters March 31, 2023. (Angel Studios)
CLICK HERE TO GET THE FOX NEWS APP
Helling's ultimate goal as a filmmaker isn't money or fame though. It's to simply continue spreading the good word of Christianity.
"My heart is to do biblical films for as long as the Lord allows me to do it in order to bring Scripture's truth from the page to the screen so that others can see these accounts as real people and be drawn to the word into the Gospel for themselves."
Fox News Digital's Ashley Hume and Cortney O'Brien contributed to this report.