WASHINGTON, D.C. – Americans in the nation's capital weighed in on whether President Joe Biden should run for reelection in 2024, with many sharing concerns about the chief executive's age.
"No, he's too old," Anthony of New York told Fox News. "He can't form a coherent sentence. I don't think he's fit to run."
AMERICANS SHARE IF BIDEN SHOULD RUN FOR REELECTION IN 2024. WATCH: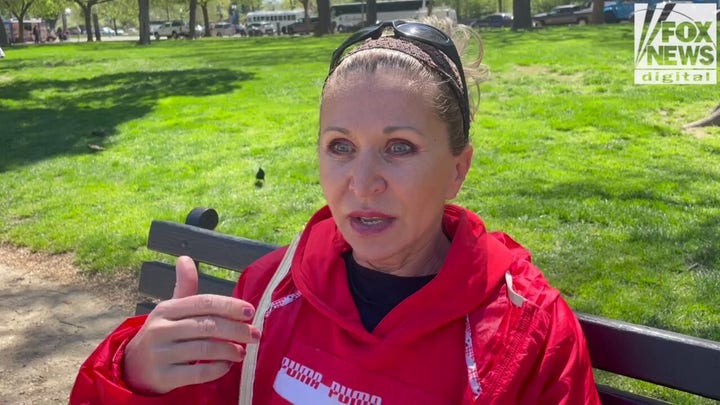 Video
WATCH MORE FOX NEWS DIGITAL ORIGINALS HERE
But Medina of Washington, D.C., disagreed.
"He's the perfect choice right now," she said. "I stand for Biden."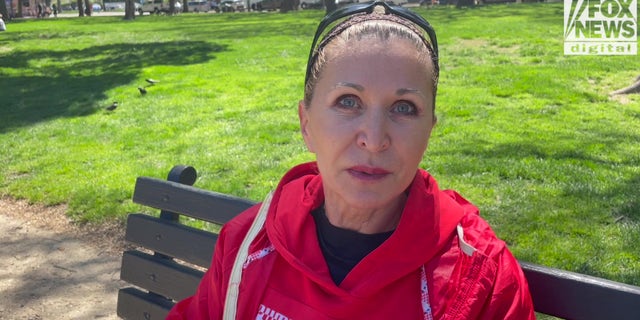 Medina of Washington, D.C., says Biden should run for reelection in 2024. (Megan Myers / Fox News Digital )
FOX NEWS POLL: PRESIDENT BIDEN NEAR RECORD-LOW APPROVAL AMONG KEY GROUPS
Biden, 80, has not formally announced a reelection bid, but he said in an NBC interview on Monday that he plans to run. He entered the White House in January 2021 as the oldest presidential candidate to be elected and would leave office at the age of 86 should he complete a second term – and has said concerns about his age are "totally legitimate."
"I'm fine with Biden running," said Ann from Wisconsin. "I just wonder about his age and if he's going to make it another four years."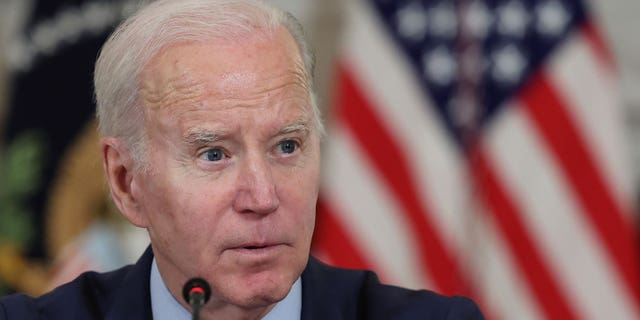 Biden's approval rating dipped to 38%, according to an AP/NORC survey of more than 1,000 adults published on March 23. (Kevin Dietsch / Getty Images / File)
Michael of Virginia said Biden should run for reelection only "because the Democratic Party won't find anybody better."
BIDEN'S APPROVAL DROPS AS VAST MAJORITY OF AMERICANS WORRY ABOUT CRIME IN THEIR COMMUNITIES
Among Democratic primary voters polled, 52% said they want someone other than Biden as their party's presidential nominee, according to the Fox News poll published in March. Yet, 44% want Biden to be the nominee, up from 37% in February.
Only 32% of respondents said the president deserves a second term in the White House, according to a recent CNN survey. Sixty-seven percent said Biden doesn't deserve to be reelected, up from 62% late last year.
AMERICANS GRADE PRESIDENT BIDEN'S PERFORMANCE ON A SCALE OF A TO F. WATCH: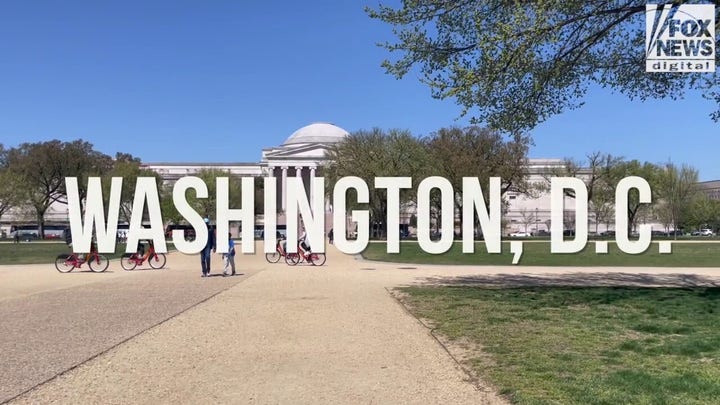 Video
"I feel like some younger people should start getting into office," Jacob from Maryland told Fox News. He said Biden should not run for reelection as the country needs a presidential candidate who will put "America at the forefront."
CLICK HERE TO GET THE FOX NEWS APP
While a few Americans voiced support for Biden, they also told Fox News they would love a presidential bid from Transportation Secretary Pete Buttigieg.
"I'm a big fan of Pete Buttigieg," Medina said. "It's just amazing how he works and what he stands for."
To hear more Americans weigh in on Biden's possible bid for a second term, click here.