My roots in Lancaster County, Pennsylvania run deep. Growing up here it was rare to see businesses open on Sundays. It was the Lord's Day. We spent the morning in church, the afternoon with family, and honored God by resting from our regular labor—something God commanded we do in the fourth of the Ten Commandments.
I never thought I would lose my job for honoring the Lord's Day.
As I matured, I looked for jobs that would respect the Lord's Day. The United States Postal Service seemed a perfect fit. Not only could I drive the rural routes of my boyhood, it famously did not deliver on Sundays. I could have a good career and respect the Lord's Day.
It was an ideal job until the Postal Service contracted with Amazon to provide Sunday delivery. At first, we managed to find a workable solution: I would work every holiday that did not fall on the Lord's Day and take extra route work on weekdays and Saturdays to make up for not working Sundays.
SUPREME COURT TAKES UP RELIGIOUS FREEDOM CASE INVOLVING POSTAL WORKER WHO REFUSED TO WORK ON SUNDAY
As much as I was able to accommodate the Post Office, stepping in to help other employees when they needed it most, the Postal Service would not accommodate me. If I were a full-time rural carrier, it would be no problem. Full-time carriers have enough seniority to be contractually exempt from work on Sundays. If I had been willing to compromise what I believed and worked just a few Sundays, I would have reached seniority to get a full-time route and gone on to have a long career with the U.S. Postal Service.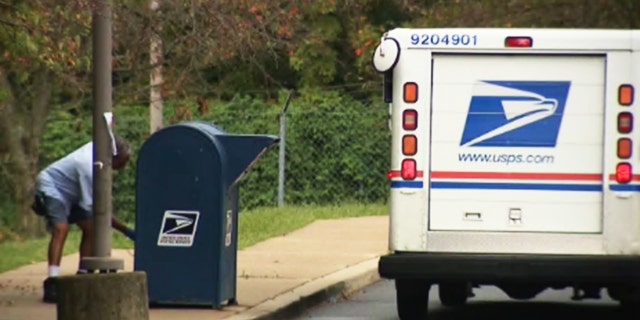 Authorities say a mail dropbox outside of a Pennsylvania post office has been struck dozens of times by thieves searching for money and checks.  (FOX 29 Philadelphia)
It was either I violate God's command to me and honor the Lord's Day by keeping it holy or honor Him and trust Him with the outcome. On the verge of my ideal career, I surrendered all my seniority, unwilling to sacrifice my hope of becoming a full-time carrier at the prospect of refusing God's decree—even if it meant working just one Lord's Day.
The response by the Postal Service was brutal. I felt targeted for almost two years. Rather than respect my religious beliefs, the Postal Service chose to make an example out of me. Postal management sent me for eight different "pre-disciplinary interviews" at the main post office. Each one took about two hours out of my work day, and I still had to finish all of my routes—and without overtime pay.
My employer purposefully assigned me more work than the same carriers I had been supporting every Saturday and holiday by working so they could have time off with family. Without explanation or justification, USPS docked my pay. If I had just compromised what I believed about the Lord's Day—even just a handful of times—all of it would have gone away. Compromising what we believe is never the right choice.
Surely an employer the size of the Postal Service could have found a way to accommodate a single employee's religious beliefs. Instead, it disciplined me so severely, it was quit or be fired.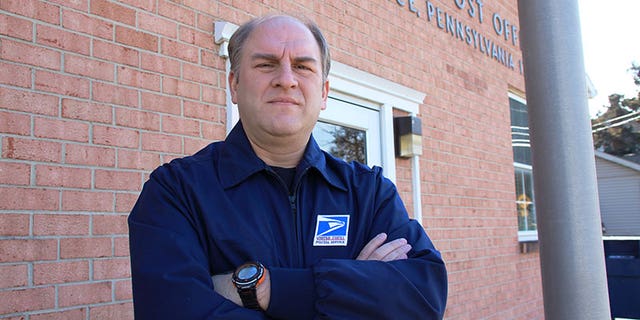 Gerald Groff lives in Lancaster, Pennsylvania and is a former postal employee.  The U.S. Supreme Court will hear his case on April 18, 2023.  (First Liberty Institute)
Now, the U.S. Supreme Court will decide whether religious employees like me who work extra shifts, holidays, and cover for his colleagues deserve a religious accommodation in the workplace. Only God knows the final outcome; I still trust Him even if my decision to honor the Lord's Day cost me my career.
Our nation has a long history of protecting employees from being treated differently just because of their faith. That is something woven into the fabric of our nation, including Lancaster County. The heritage of respect and tolerance our nation has shown to the Old Order Amish and Mennonites who are my neighbors in Lancaster County is a lovely thing. Yet the U.S. Postal Service refused to extend that religious tolerance to me.
I hope the Supreme Court reaffirms our nation's commitment to providing equal opportunity and fair treatment in the workplace. No employee should be forced to make the same decision the Postal Service forced upon me: faith or job.