Multiple law enforcement agencies have responded to an apartment complex in Kendallville, Indiana, where a male suspect fired multiple rounds at officers, police said.
Indiana State Police said officers responded to reports of shots fired at about 7:30 p.m. Wednesday in the 600 block of Berry Lane. Upon arriving to the scene, an unidentified suspect fired from a balcony along the Drake Terrace apartments towards the officers.
"When Troopers arrived, they were fired upon by a male suspect on the upper balcony of an apartment building armed with a rifle," Indiana State Police Sgt. Brian Walker told Fox News Digital. Further details on the weapon were not provided.
Walker added: "At this time multiple shots have been exchanged between the suspect and officers. The situation now involves officers from multiple jurisdictions and SWAT teams."
2 INDIANA OFFICERS CLEARED IN CONNECTION TO FATAL SHOOTING DURING TRAFFIC STOP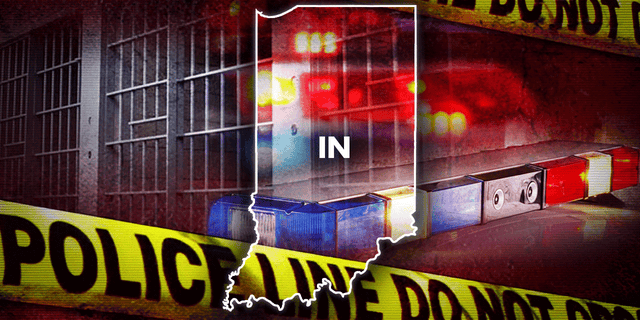 A man fired a rifle at police from a balcony at an apartment building in Kendallville, Indiana, on Wednesday night. (Fox News)
There are no reports of officers or civilians being injured.
CLICK HERE TO GET THE FOX NEWS APP
A heavy police presence remained outside the apartment complex as of late Wednesday night.
Authorities were working to safely evacuate civilians from the rest of the apartment building.
Kendallville is about 30 miles north of Fort Wayne, Indiana.