North Korean leader Kim Jong Un has sent a message to Russian President Vladimir Putin saying he wants to strengthen ties with him as their two countries build an alliance, according to North Korean state media.
An article published by the Korean Central News Agency, titled "Greetings to Russian President," says Kim's message highlighted "that the DPRK-Russia friendship, which has weathered all trials of history generation after generation and century after century, is a precious strategic asset common to the two countries and it is the fixed stance of the DPRK government to ceaselessly develop the good neighborly and cooperative relations."
The report continued, saying Kim expressed a desire to work with Putin toward a common goal of defending global security, according to a translation by KCNA Watch, and that he wished Putin success and good health.
The article also said Kim is defending Putin's decision to invade Ukraine.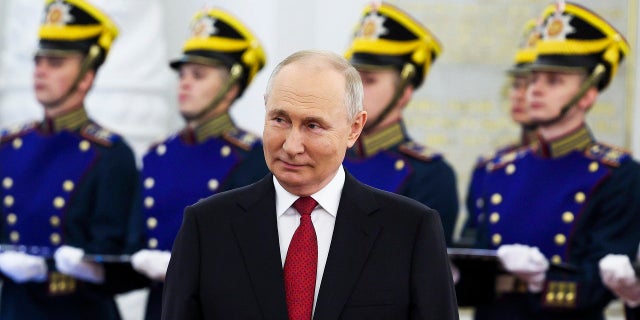 President Vladimir Putin attends a ceremony of presenting the Russian Hero of Labour gold medals and national awards at the Kremlin in Moscow, on Monday, June 12. (Gavriil Grigorov, Sputnik, Kremlin Pool Photo via AP)
Meanwhile, South Korea's intelligence service believes Kim could be suffering from insomnia while abusing alcohol and tobacco.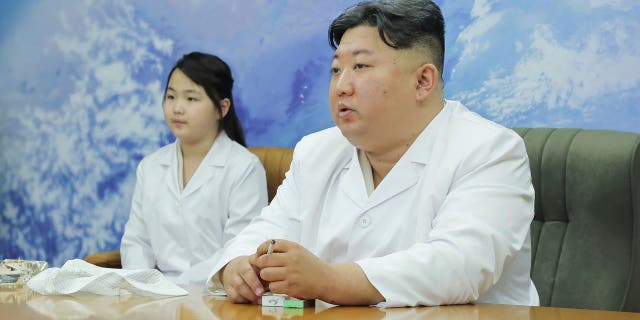 Kim Jong Un and his daughter visit the country's aerospace agency on May 16, 2023. (Korean Central News Agency/Korea News Service via AP)
South Korean lawmaker Yoo Sang-bum told the media at the end of May that the National Intelligence Service found North Korean authorities were "hoarding" insomnia medications such as Zolpidem and "significant amounts" of alcohol and cigarettes, according to a report from The Korea Herald.
CLICK HERE TO GET THE FOX NEWS APP