Actor Julian Sands has not returned from a hike on Mt. Baldy in January, marking more than three months since the "Warlock" star was reported missing.
His son Henry admitted he's trying to be "realistic" with his expectations that his father may not be found.
"I am hugely appreciative for all the efforts made so far from the volunteer search and rescue climbers and the San Bernardino County Sheriff team to bring my father home," Henry told The Times.
He added he was "of course, realistic about the impact on the search of the weather conditions over the last three months — it's been a 40-year snowfall record in California."
JULIAN SANDS MYSTERY: SEARCHERS STILL HOLDING OUT HOPE ACTOR SURVIVED AMID 'EXTREME' CONDITIONS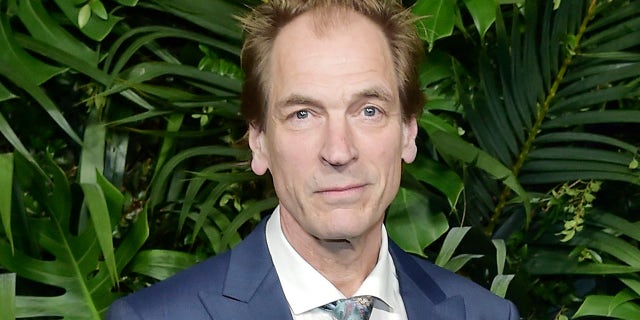 Julian Sands has been missing since Jan. 13. after he did not return from a hike. (Stefanie Keenan)
Julian was first married to Henry's mother, Sarah, from 1984-87. Sands met his second wife, Evgenia Citkowitz, through his friend, John Malkovitch. Evgenia and Julian have two daughters.
During a press conference for "Seneca – On the Creation of Earthquakes," Malkovich admitted his heartache over missing Sands.
"I'm a godfather to his first son from his first marriage to Sarah, who I know very well," Malkovich added, via Deadline.
"Julian and I were very, very close. I introduced him to his second wife, and we have been close since we met in 1983 on the set of 'The Killing Fields,'" he said. "It's a very sad event."
FRIEND OF JULIAN SANDS, WHO HAS HIKED 'INCREDIBLY HARD' MT. BALDY WITH SANDS, CALLS ACTOR 'EXTREMELY ADVANCED'
Sands was reported missing on Jan. 13. As an avid hiker and outdoorsman, officials were still hopeful for his return one month into their search.
"There is nothing really further to say at this point other than to reinforce my deepest gratitude for the love and support my family and I have received," Henry said.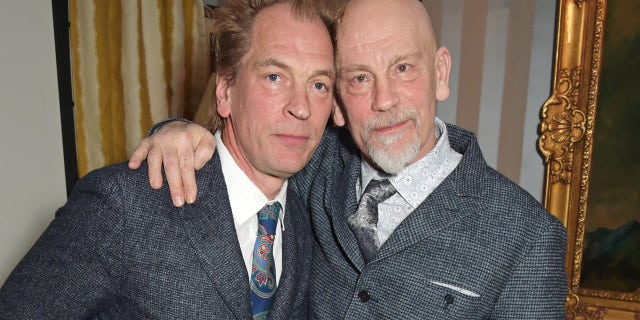 Julian Sands and John Malkovich met in the '80s and have since been "close" friends. (David M. Benett)
He added that he "look(s) forward to the search resuming as soon as the weather improves and the ground conditions are safe and feasible to do so."
Rescue efforts continued throughout February for the 65-year-old actor in the San Gabriel Mountains, Mara Rodriguez, San Bernardino County Sheriff's Department public information officer previously confirmed to Fox News Digital.
"We have not transitioned into recovery at this point," Rodriguez said in February. "It's still considered a search and rescue mission. We don't have any kind of set date for that, but it's definitely something that we're keeping in mind.
"We are still conducting searches as weather and conditions allow. Right now, those are still just by air because of the icy conditions and such on the mountain. But unfortunately, nothing new has developed."
At the time, Rodriguez said it was not "typical" to locate a missing hiker after a significant time-lapse, but crews are still maintaining hope.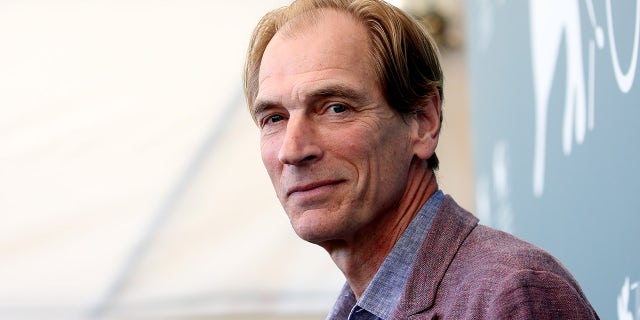 Rescue efforts for Julian Sands have been difficult due to extreme weather conditions. (Franco Origlia)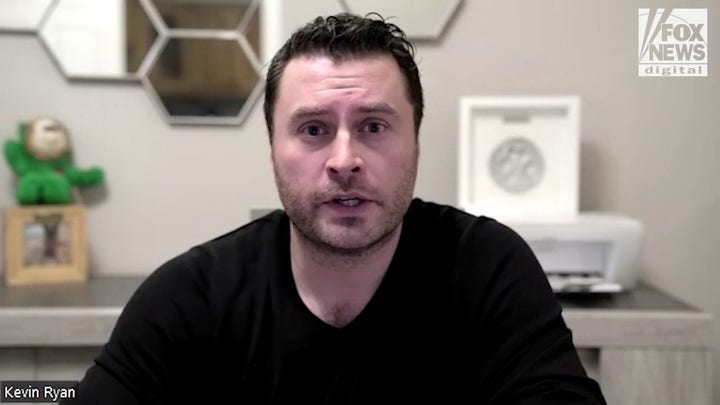 Video
"It's happened before, but it's not typical. Usually we're able to locate people within a fairly short amount of time, but it has happened in the past," she said of teams finding distressed hikers following long-term disappearances.
Prior to Sands going missing on the mountain, Rodriguez said the team had "14 rescues in the last four weeks."
The search has been equally dangerous due to extreme weather. An avalanche risk forced ground crews to call off their search at one point, and efforts were continued in the air through the use of drones and by helicopter, authorities confirmed.
CLICK HERE TO SIGN UP FOR THE ENTERTAINMENT NEWSLETTER
Toward the end of February and into March, a series of powerful storms hit the San Bernardino Mountains. Just before landfall, the National Weather Service issued its first-ever blizzard warning for the area.
When the rare weather event was over, the mountain communities were covered in nearly 10 feet of snow. Roads were closed, residents went without power for days, and sheriffs reported 13 deaths under investigation, but ruled only one person died as "a direct correlation to the weather."
Sands was an "extremely advanced hiker," his friend Kevin Ryan previously told Fox News Digital. Ryan and Sands met while working on "Crossbones" together.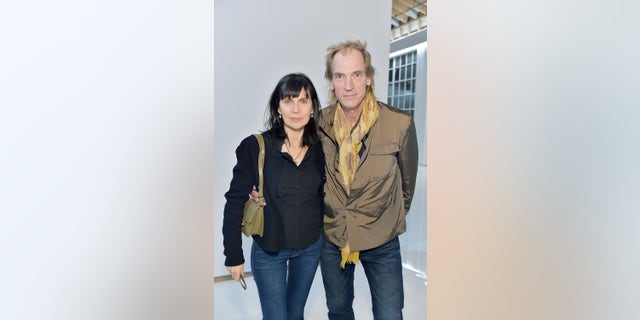 Julian Sands and wife Evgenia Citkowitz met through John Malkovitch.  (Stefanie Keenan)
"It's an incredibly hard hike with those weather conditions," Ryan said. "You're talking about six to eight to nine hours to get to the summit, and when it's icy, it's very challenging. I know Julian is an extremely advanced hiker and very strong-willed. He's very, very fit. And we're holding out strong that it'll be a positive return for him."
He added, "I know how strong [he] is, and I know how smart he is and how prepared he is. So, I'm holding out. If anyone can get through this, he can. And that's all I have to rely on right now. So I'm sticking with that and saying a prayer for him."
Sands is known for his roles in "The Killing Fields," "A Room With A View," "Leaving Las Vegas" and "Warlock."
He has also appeared in "Ocean's 13," "The Girl With the Dragon Tattoo," "Arachnophobia," "Boxing Helena" and "Medallion."
Fox News Digital has reached out to the San Bernardino County Sheriff's Department and Julian Sands' rep for comment.
Fox News Digital's Larry Fink contributed to this report.