House Judiciary Chair Jim Jordan on Monday issued a subpoena for one of the FBI's top human resource officials.
Jordan, R-Ohio, is demanding testimony from Jennifer Moore, FBI executive assistant director of human resources, following a transcribed interview with the official in which, Jordan claims, she refused to answer key questions.
JOHNSON WARNS LEFT HAS 'INFILTRATED' MAJOR US INSTITUTIONS AS GOP WARNS OF WEAPONIZATION OF GOVERNMENT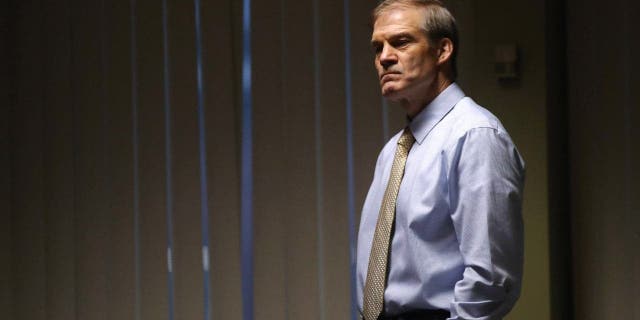 Chair Rep. Jim Jordan attends a House Judiciary Committee field hearing on violent crime in New York at the Javits Federal Building in New York City. (Spencer Platt/Getty Images)
"Today, Chairman Jordan issued a subpoena to Jennifer Leigh Moore, executive assistant director of human resources at the Federal Bureau of Investigation, after she refused to answer questions during her transcribed interview about the FBI's retaliation against brave whistleblowers who have come forward to raise concerns about abuses they have seen at the Bureau," said Jordan spokesperson Russell Dye.
Moore's interview and expected testimony are part of the GOP's ongoing investigation of politicization within the FBI.
STATE DEPARTMENT DUCKS QUESTIONS ON CHARGE THAT BLINKEN ORCHESTRATED HUNTER BIDEN LAPTOP COVER STORY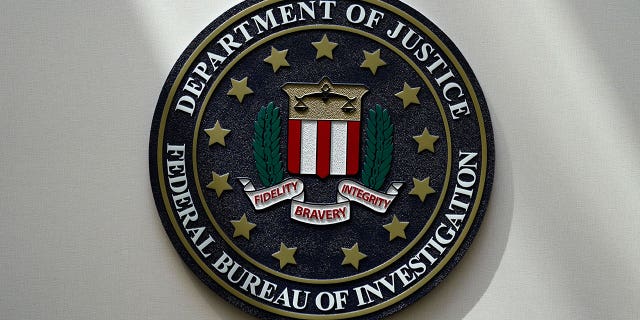 The FBI defended Moore in a statement, saying that she only refused to answer specific questions due to concerns of privacy.
"Executive Assistant Director Moore voluntarily answered questions from members and their staffs about the FBI's security clearance adjudication process for several hours. She did not discuss the details of specific individuals whose cases are still under review to protect the integrity of the process and the privacy of the individuals," the FBI wrote.
The agency added, "The FBI recognizes the importance of congressional oversight and remains fully committed to cooperating with Congress' oversight requests consistent with its constitutional and statutory responsibilities."
CLICK HERE TO GET THE FOX NEWS APP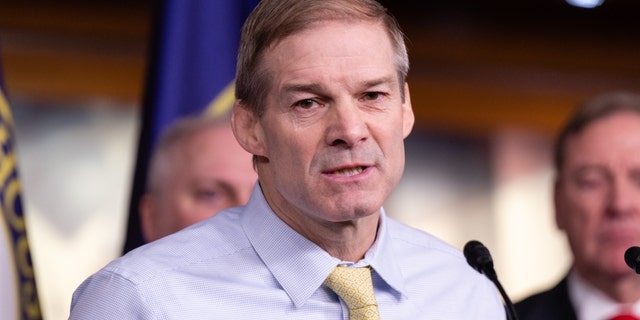 Rep. Jim Jordan speaks during a news conference at the U.S. Capitol. (Eric Lee/Bloomberg via Getty Images)
Republicans formed the Select Subcommittee on the Weaponization of the Federal Government to probe the Biden administration's use of the federal government against everyday Americans.
The backbone of the subcommittee's formation was the testimony of multiple FBI whistleblowers – testimony that has been sharply questioned by the Democratic Party.