Jennifer Lopez spoke directly to critics who are skeptical about her new cocktail brand, Delola.
Lopez took to Instagram to share a video of herself while on her way to purchase some of her new cocktail beverages to prep for Fourth of July festivities on Tuesday.
She addressed comments about her drinking status while admitting there was a time when she was sober, but now she indulges in the occasional alcoholic beverage.
"You know what, I know that a lot of people have been talking about, 'Oh, she doesn't even drink, what's she doing with a cocktail out?' And to tell you the truth, for a long time I didn't drink," the 53-year-old said.
 
 

 
 
View this post on Instagram
 

 
 
 

 
 

 
 
 

 
 

APP USERS CLICK HERE TO SEE INSTAGRAM POST
Lopez continued, "Years back, as you will see from several photos of me out, over the past 10, maybe 15 years, I have been, you know, having the occasional cocktail."
Ben Affleck's wife clarified that she does "enjoy the occasional cocktail."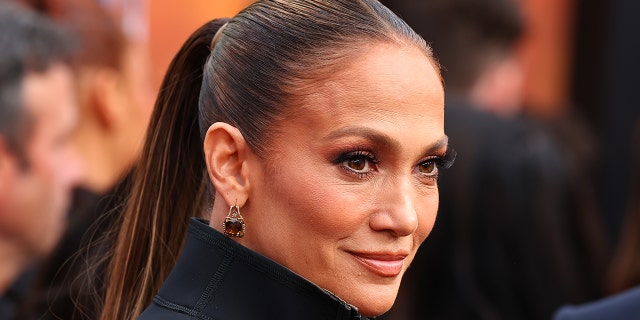 Jennifer Lopez hit back at critics who had negative things to say about her new cocktail company, Delola. (Leon Bennett/Getty Images)
"I do drink responsibly, I don't drink to get s—faced. I drink to be social and to have a nice time and just relax and let loose a bit, but always responsibly," she continued.
The "Marry Me" actress shared that throughout the years, she struggled to find her signature drink and in JLo fashion, she opted to create a cocktail brand herself.
Lopez shared the news of Delola on Instagram in April and was faced with some heavy backlash. Fans were "disappointed" in Jennifer's comment section on the promotional video at the time.
 
 

 
 
View this post on Instagram
 

 
 
 

 
 

 
 
 

 
 

APP USERS CLICK HERE TO SEE INSTAGRAM POST
"Now it's just another celebrity alcohol brand," one user wrote, adding, "I've always been a fan of JLO but again this is really really disappointing and her messaging is very confusing."
CLICK HERE TO SIGN UP FOR THE ENTERTAINMENT NEWSLETTER
Another user pointed out Affleck's sobriety and public struggles with alcohol.
"This is probably not the best way to support a sober husband," another user added.