Izabella St. James was 26 and still in law school when she was invited to be one of Hugh Hefner's seven girlfriends – and she happily hopped into the role.
The pipe-smoking, robe-wearing founder of Playboy magazine died in 2017 at age 91. In 2022, the magazine mogul became the subject of a 10-part docuseries on A&E titled "Secrets of Playboy," which aimed to explore the brand's founder and his complicated legacy.
The series is back for an eight-episode second season, which promises to explore how the lives of several models were impacted after they became associated with Playboy. It features new interviews with former Playmates and girlfriends.
St. James, 47, told Fox News Digital she was initially hesitant to talk about "my ex-boyfriend from 20 years ago," even declining to appear in the first season. But this time, she wanted to offer a different perspective on what life was really like at the Playboy Mansion.
'PLAYBOY' LEGEND HUGH HEFNER'S WIDOW EXPOSING 'DARK SIDE' OF THE MANSION IN TELL-ALL MEMOIR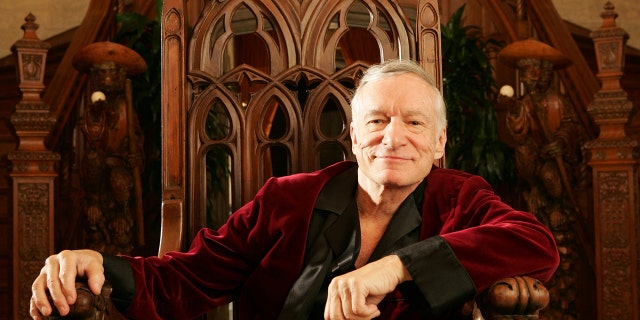 Izabella St. James was 26 when she was picked up at a nightclub by Hugh Hefner, who was 75. (Dan Tuffs/Getty Images)
"My initial impression of Hugh Hefner was that of a perfect gentleman," she shared. "He was very gracious. He was very kind, polite and treated me like a lady. He invited us for games and drinks. There was a buffet dinner and a movie that was currently in theaters being played."
St. James began spending more time with Hefner at the mansion. She claimed that Hefner asked her to be one of his girlfriends, but she turned him down several times because "I had homework."
"I'm not going to pretend or lie – it was very weird to be part of a group of seven girlfriends dating the same guy," she said. "But people have to understand it's not your stereotypical, orthodox relationship. He had one main girlfriend who shared his bedroom. The rest of us had our own bedrooms. We were able to do whatever we wanted throughout the day. A couple of nights a week, we would go out to nightclubs. And then a couple of nights a week, we would have the opportunity to be intimate with him if we wanted to."
CLICK HERE TO SIGN UP FOR THE ENTERTAINMENT NEWSLETTER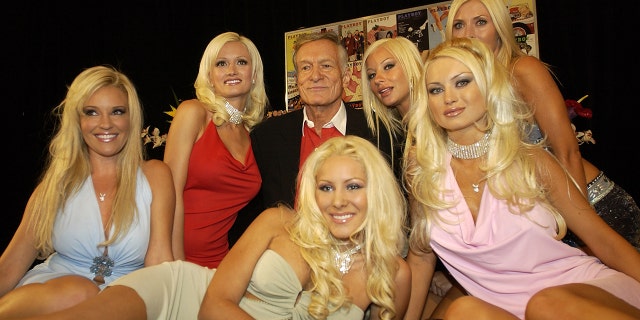 Izabella St. James, in pink, said the Playboy Mansion has strict rules for all the girlfriends. (Getty Images)
"He never came into my room by himself," she continued. "He never slept in my room. He never slept in my bed. I never slept with Hef, like actual sleeping. It was a very casual relationship. It was like being part of the Playboy empire, the Playboy machine. It's not the typical emotional or physical connection that you would have in a relationship. And with seven girlfriends, the contact was really minimal."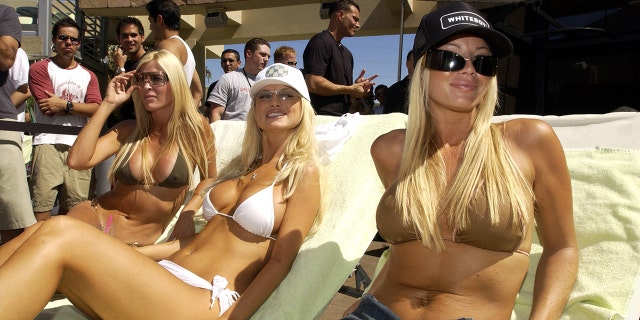 Izabella St. James, center, said most of the women didn't want to be Hugh Hefner's No. 1 girlfriend. (Getty Images)
St. James claimed parties at the mansion were surprisingly tame. Hefner, she said, preferred playing cards with his pals or watching classic films. She and the other girls managed to get him to visit the grotto, "a dream of the past," once. He kept his nightclub appearances brief, enough for photo ops, and he preferred eating his usual lamb chops in bed.
"It was honestly a tremendous experience rubbing elbows with people you otherwise wouldn't meet," she said. "And in a sense, sharing the boyfriend lessens the burden. If I didn't want to watch an old film with Hef, someone else would. If I didn't want to go somewhere, another girl could. You're sharing the duties. It's like when you have siblings and your parents age, and you guys take turns taking care of mom and dad. It was nice to share the responsibilities."
PLAYBOY PLAYMATE SAYS HUGH HEFNER WAS QUIET AND ENJOYED BOARD GAMES, DISPUTES CLAIMS MANSION WAS 'CULT-LIKE'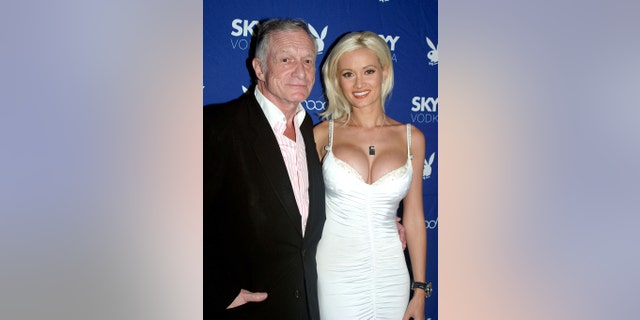 Holly Madison left the Playboy Mansion in 2015. ( Laurence Cottrell/FilmMagic)
"[Holly Madison] kept reiterating how much she wanted to be the only one," St. James alleged. "It was hard to date somebody in what was supposed to be a fun group atmosphere when one girl made it known every single day that she wants you gone."
St. James alleged that, other than Madison, "nobody wanted to be the number one girlfriend."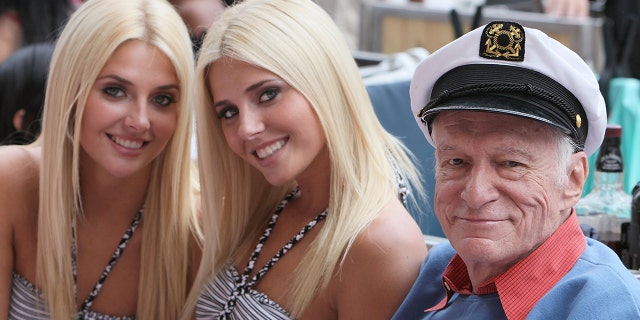 At one point, Hugh Hefner had twin girlfriends. (David Livingston/Getty Images)
"Nobody wanted to sit in his room and watch old movies every night, sometimes two or three in a row," she alleged. "We wanted to have our own freedom. We were young girls in our 20s. We had money to spend. We would go to salons, go shopping, goof around. No one wanted to always be by his side because we didn't always share the same interests as him. We didn't have that same love for '40s and '50s films. We enjoyed some of them, yes. But that was part of being his number one."
HOLLY MADISON TALKS PLAYBOY MURDERS, LEAVING HUGH HEFNER: 'I FELT EMOTIONALLY SHELL-SHOCKED'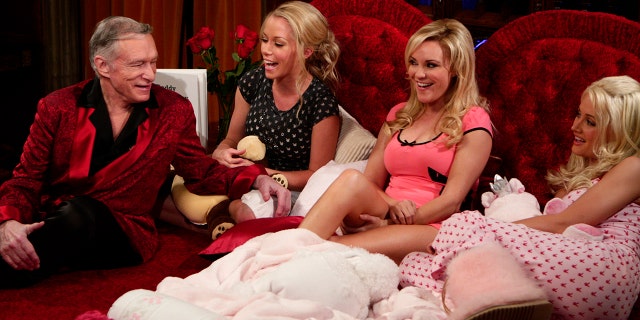 Hugh Hefner and girlfriends Kendra Wilkinson, Bridget Marquardt and Holly Madison went on to star in the reality TV series "The Girls Next Door." (Chris Haston/NBCU Photo Bank/NBCUniversal via Getty Images via Getty Images)
"I wasn't there to marry Hef or spend the rest of my life at the mansion," she said. "I craved a change… And I guess Holly got what she wanted."
A spokesperson for Madison, 43, didn't immediately respond to Fox News Digital's request for comment. Madison previously appeared in Season 1 of "Secrets of Playboy."
Today, St. James is the CEO of a nonprofit dedicated to pug rescues. She previously published a tell-all in 2006 titled "Bunny Tales."
"Secrets of Playboy" airs July 17 at 9 p.m.