Ex-CNN anchor Chris Cuomo opened up about how grim his outlook was following his 2021 ousting from the network.
Appearing on Anthony Scaramucci's "Open Book" podcast, Cuomo spoke about the inner turmoil he felt after he was "s–t-canned" by CNN in the wake of multiple scandals.
"You've got to make things happen. There is no luck, there is no fate, there is no destiny. What happens is what you make happen and how you deal with what is made to happen to you, for better and worse," Cuomo told Scaramucci on Wednesday's podcast. "And you know, I make a lot of mistakes — sometimes for good reasons, sometimes for bad reason. I'm very flawed. There's damage, there's damage that's relatable to people, there's damage that's unrelatable to people that I have to deal with that I try to deal with that I do the work on, I still fail."
CHRIS CUOMO SEEKS $125 MILLION FROM CNN IN EXPLOSIVE ARBITRATION DEMAND
"And I have learned to accept that. I had to accept because I was gonna kill everybody, including myself," Cuomo said. "Things can consume you. Italians are so passionate. And I really had to fight against that because, you know, just like you did, I got too many people counting on me."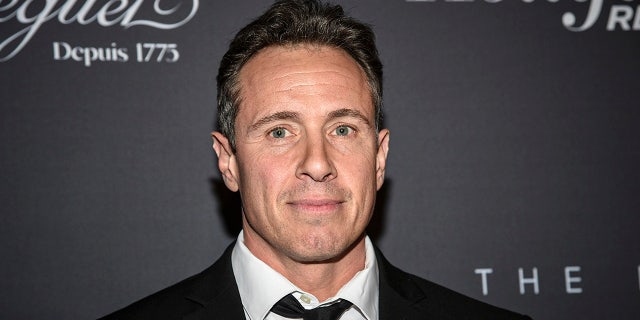 Former CNN primetime anchor Chris Cuomo said he was going to "kill everybody, including myself" following his firing. (Evan Agostini/Invision/AP, File)
CNN TERMINATES CHRIS CUOMO 'EFFECTIVE IMMEDIATELY'
He continued, "And look, I'm gonna screw up. And I always tell my kids, you know, almost 20, 17, 13, that — don't be me. Learn from me. I love you. I will always love you, doesn't matter what you do, and I am here for whatever I can do. I'm gonna get angry, I'm gonna screw up, I'm gonna make mistakes, I'm gonna say and do things that you should not say and do. And I try, but I fail. And you have to know that. I'm not here, okay?
"And don't idolize me because I am no idol. I'm just someone to learn from, for better and worse. And I wish I had been told that more. I wish I didn't have to go through the same cycle that so many of us do where you put everyone in your life up on a pedestal, because when they fall, that rebound effect is usually too dramatic. And had I just had clearer eyes from the beginning, it would have made more sense sooner."
A representative for Cuomo declined to comment.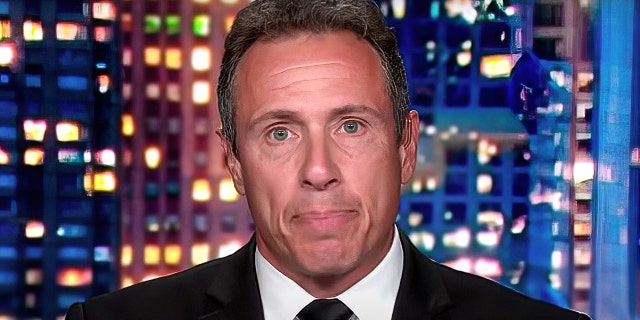 Chris Cuomo was fired by CNN after he was accused of sexual misconduct by a former ABC colleague, which he denied.  (CNN)
Cuomo, who was CNN's most-watched anchor, was initially benched by the network following revelations of his close involvement in the sexual harassment scandal plaguing his brother, ousted Democratic New York Gov. Andrew Cuomo, whom the primetime host actively advised behind the scenes despite suggesting otherwise to viewers.
However, Cuomo was axed after CNN learned of a damning misconduct allegation from his tenure at ABC News. A former colleague claimed he had sexually assaulted her, which he denied.
CHRIS CUOMO ACCUSED OF SEXUAL ASSAULT IN BOMBSHELL REPORT ABOUT CNN TURMOIL
Critics previously sounded the alarm about the conflict of interest during Cuomo's coverage of the COVID pandemic, when he invited his brother on for a series of chummy interviews as the governor's nursing home scandal began brewing.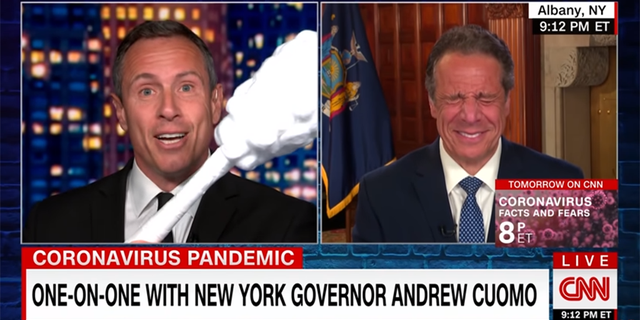 Chris Cuomo performed prop comedy during his chummy CNN interviews with his brother, then-Democratic New York Gov. Andrew Cuomo. (Screenshot/CNN)
Last year, Cuomo launched a whopping $125 million arbitration suit against CNN over his termination, which is still ongoing.
Cuomo has since joined NewsNation, hosting a primetime show that has so far struggled to gain a following since its October launch, averaging less 200,000 total viewers.
Meanwhile, CNN has yet to fill his vacant time slot, which has seen multiple trial balloons including failed stints by Jim Acosta and Jake Tapper.