Aden Gilbert grew up watching war movies, fighting enemy combatants in video games and listening to his dad's Marine Corps stories. He considered following in his father's footsteps but changed his mind as he saw the country and its leadership heading in a direction antithetical to his values.
"If we're prioritizing being woke, and we can't actually protect the majority of American people . . . what's the point of having a military?" Gilbert asked Fox News. "Is it really worth joining and putting our life on the line for ideologies that we don't agree with and that we don't want to necessarily protect?"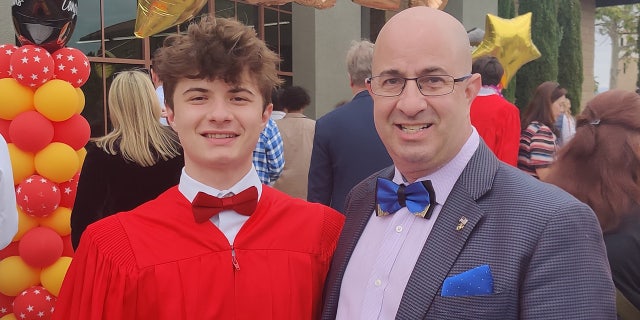 Aden Gilbert and his father, Jason, pose for a photo after his high school graduation. (Courtesy Jason Gilbert)
MARINE CORPS IS WITHOUT CONFIRMED LEADER FOR FIRST TIME IN 164 YEARS
Military children have historically been more likely to serve their country than their peers. Ten years ago, more than a quarter of new recruits had a parent who had served, and around 80% reported having at least one family member who had done so, according to a Pentagon survey.
'I WOULD RATHER TIPTOE AROUND LITERAL LANDMINES' THAN PRONOUNS, TEEN SAYS: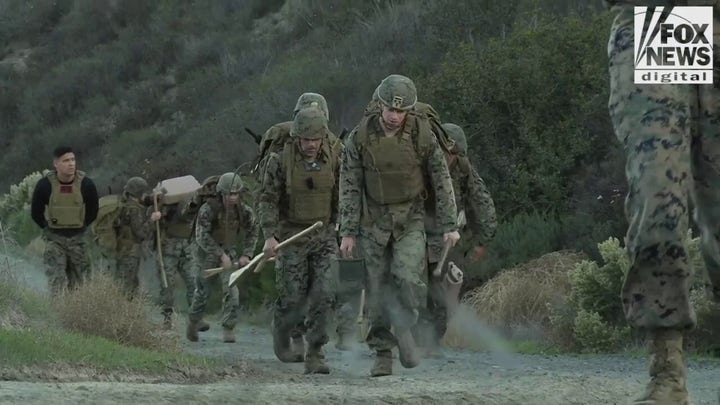 Video
WATCH MORE FOX NEWS DIGITAL ORIGINALS HERE
Gilbert said the military is alienating the very men and women who are most likely to serve by emphasizing progressive ideologies over readiness. A recent Navy recruiting pitch featured a drag queen, and last year the branch released a video stressing the importance of pronouns.
"I would rather tiptoe around literal landmines than have to tiptoe around people's pronouns," Gilbert said.
"I could see he was a little bit demoralized about the direction the country was going," said the elder Gilbert, who founded the Disabled Veterans PAC and helps former service members run for office.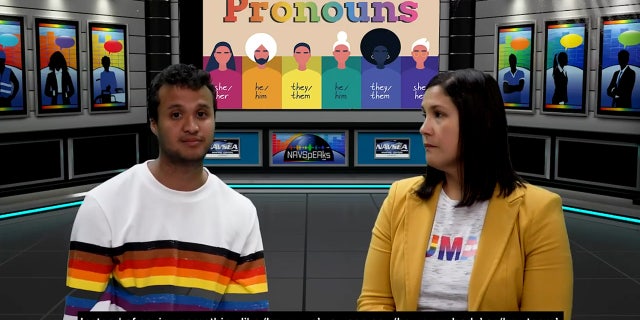 A Navy video released in 2022 discusses the importance of using inclusive language. (US Navy)
THE ARMY GAVE THIS OFFICER A FALSE CRIMINAL RECORD, STUNTING HIS CAREER. NOW HE'S GETTING BACKPAY
"When we hear the word 'pride,' we're now programed to instinctively think of the rainbow flag, whereas the generations before me, when they heard the word 'pride,' they thought of the American flag," the younger Gilbert said. "And now to the left, that's considered offensive."
But the branch's top civilian leader blamed the problem on rhetoric rather than military policies.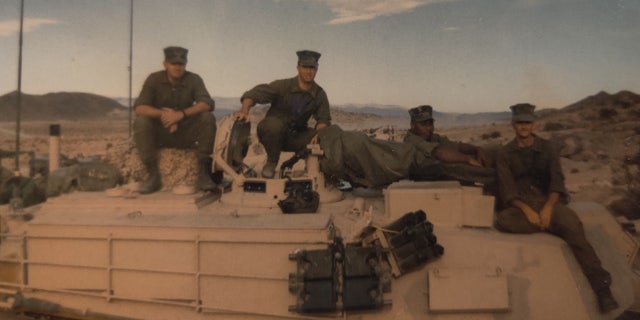 Aden Gilbert's father, Jason, second from left, served as a Marine Corps officer from 1992 until 2002. (Courtesy Jason Gilbert)
CLICK HERE TO GET THE FOX NEWS APP
Financial incentives to join the military hold less sway, too. Fewer students are pursuing higher education, making the GI Bill less appealing to him, and he started his own social media marketing business during his senior year of high school.