For the best spring break destinations, you might be looking for a getaway that includes bars, good food, sunshine, beaches and beach parties. It's a popular time for college students to leave the books at school and become one with surf and sand for a week of fun.
Although spring break is commonly associated with time off for college students, many families book travel plans during the same time for a vacation of their own.
When planning the perfect spring break trip, consider the beautiful destinations both inside and outside the United States. Based on your budget and interests, there is likely a sunny spot you can visit in the spring.
7 BEST SPRING BREAK DESTINATIONS IN THE US
Here are some of the top spring break vacation destinations.
Key West, Florida
Daytona Beach, Florida
Panama City, Florida
New Orleans, Louisiana
South Padre Island, Texas
Las Vegas, Nevada
Lake Havasu, Arizona
Malmok Beach, Aruba
Negril, Jamaica
Barbados
Saint Lucia
Nassau, Bahamas
1. Key West, Florida 
Key West is known for its mind-blowing sunsets, popping nightlife, historic sites and water sports. Popular places people regularly visit include Sloppy Joe's, the Hemingway Home and Museum, where author Ernest Hemingway wrote much of his work, and Dry Tortugas National Park.
2. Daytona Beach, Florida
You can soak up the Florida sun in Daytona Beach, but if you're looking for a little adventure, Daytona Beach might be the place for you as well. Take a day trip to SeaWorld and Universal Studios in Orlando, Florida. Note that it takes a little over an hour to get from Daytona to Walt Disney World.
3. Panama City, Florida
Finally, the last of the Florida locations perfect for spring break is Panama City. It is a popular spot among spring breakers because of its beautiful beaches, bars and hard-to-beat weather.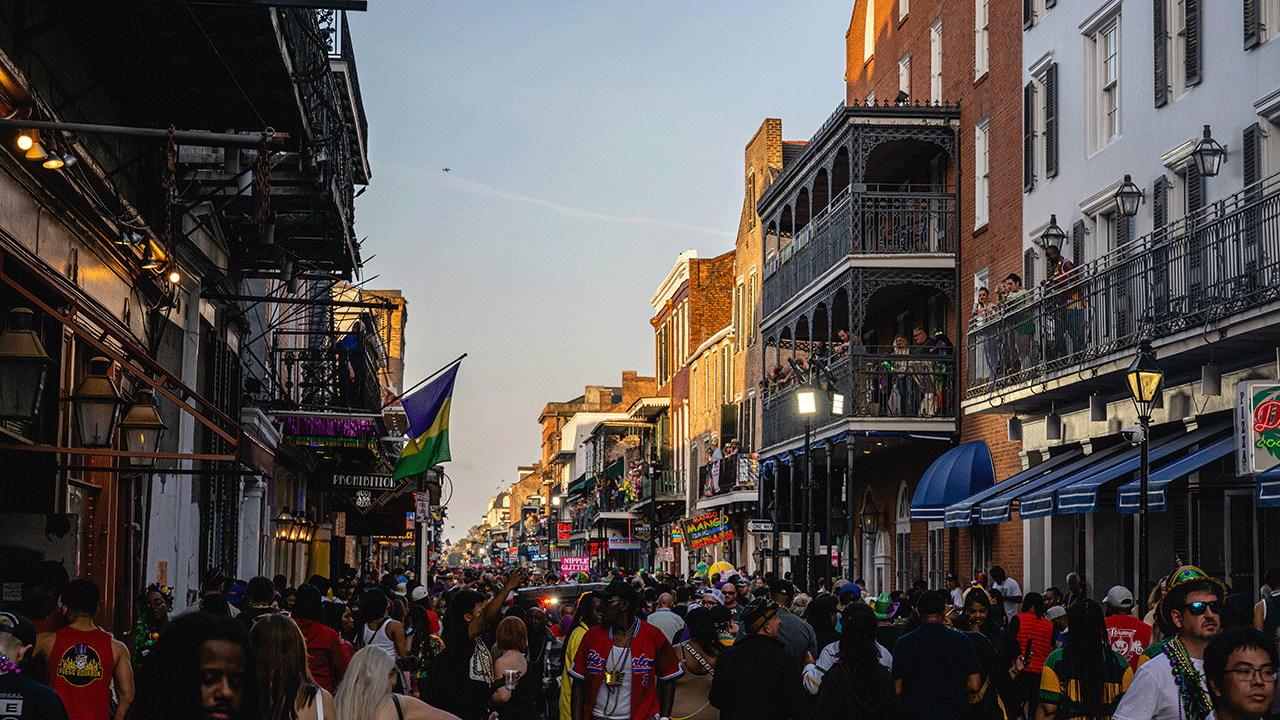 New Orleans is known for its Mardi Gras celebration, but also attracts many visitors for spring break.  (Jon Cherry/Getty Images)
4. New Orleans, Louisiana
If the beach is not really your vibe, no problem. If you are looking for something away from sandy beaches and ocean, New Orleans is a recommended spring break destination. While the city is well-known for Mardi Gras celebrations, it is a great spot to visit year round. Visit Pat O'Brien's and listen in on the classic jazz music filling the streets.
5. South Padre Island, Texas
Do spring break Texas style and head down to South Padre Island for a week. Enjoy the beautiful beaches and crowded club scene. There's also lots of spring break entertainment including live music and DJ's on the beach.
10 MOST INTERESTING BEACHES IN THE WORLD
6. Las Vegas, Nevada
No matter the time of year, there is always a party going on in Las Vegas. If you love late nights, gambling and good parties, Vegas should be at the top of your spring break list.
Of course, Vegas has an over-abundance of casinos to visit that are open 24 hours a day. There are also numerous hotels that host pool parties all day long.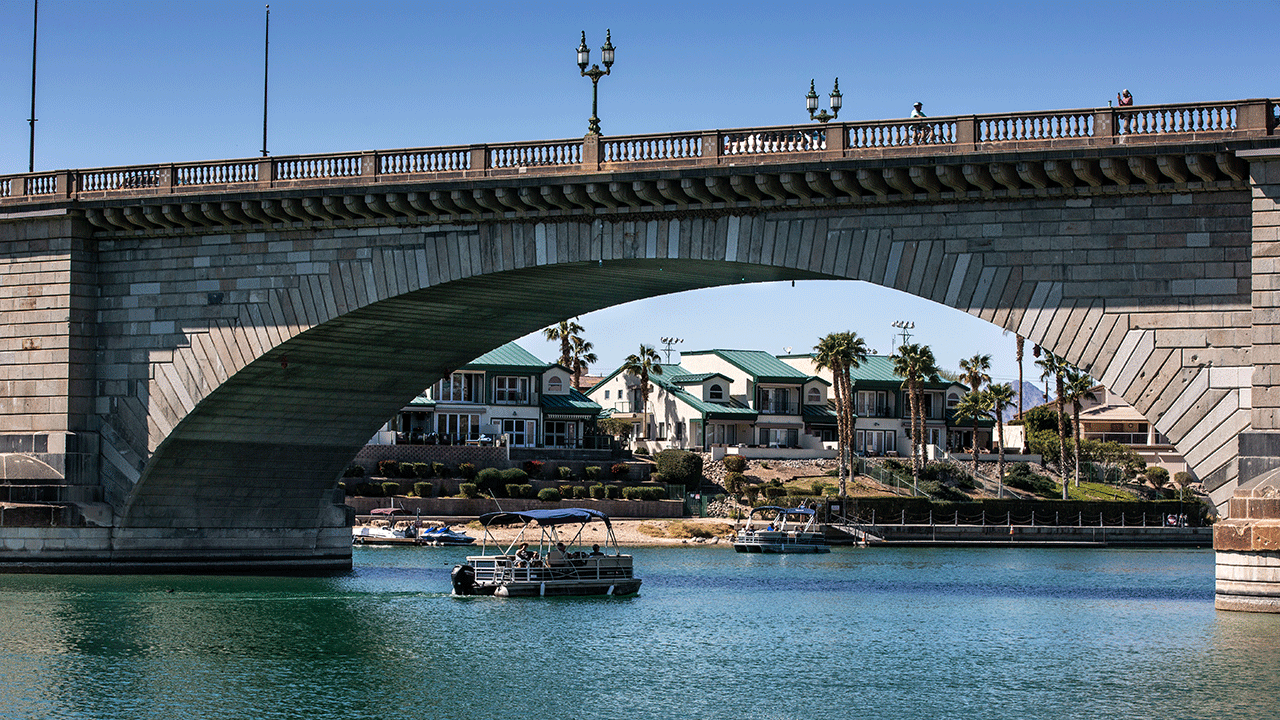 Boat days are a must for a spring break in Lake Havasu, Arizona. (George Rose/Getty Images)
7. Lake Havasu, Arizona 
While Arizona is a less popular spring break spot, it is not one to look past just yet. If you are hoping for heat, boat parties, breweries and distilleries, Lake Havasu, Arizona, is a great spot to visit.
8. Malmok Beach, Aruba 
While visiting the most beautiful beaches may be on your bucket list, they may start to look and feel pretty similar after awhile. If you're looking for a beautiful beach with some history to enjoy, Aruba is a perfect spring break destination.
Malmok Beach in Aruba, site of the largest deliberate shipwreck in the Caribbean, attracts both history buffs and snorkelers and divers who love exploring the ship's remains in the clear waters. Visit Aruba and come home with both a suntan and historical stories.
9. Negril, Jamaica 
Jamaica offers fun and adventurous activities from cliff jumping to sailing and more. There is also a very active nightlife scene in Jamaica to enjoy during vacation.
CLICK HERE TO SIGN UP FOR OUR LIFESTYLE NEWSLETTER
Stay at a resort or book a hotel on the water; either way, you'll experience stunning sunsets all around.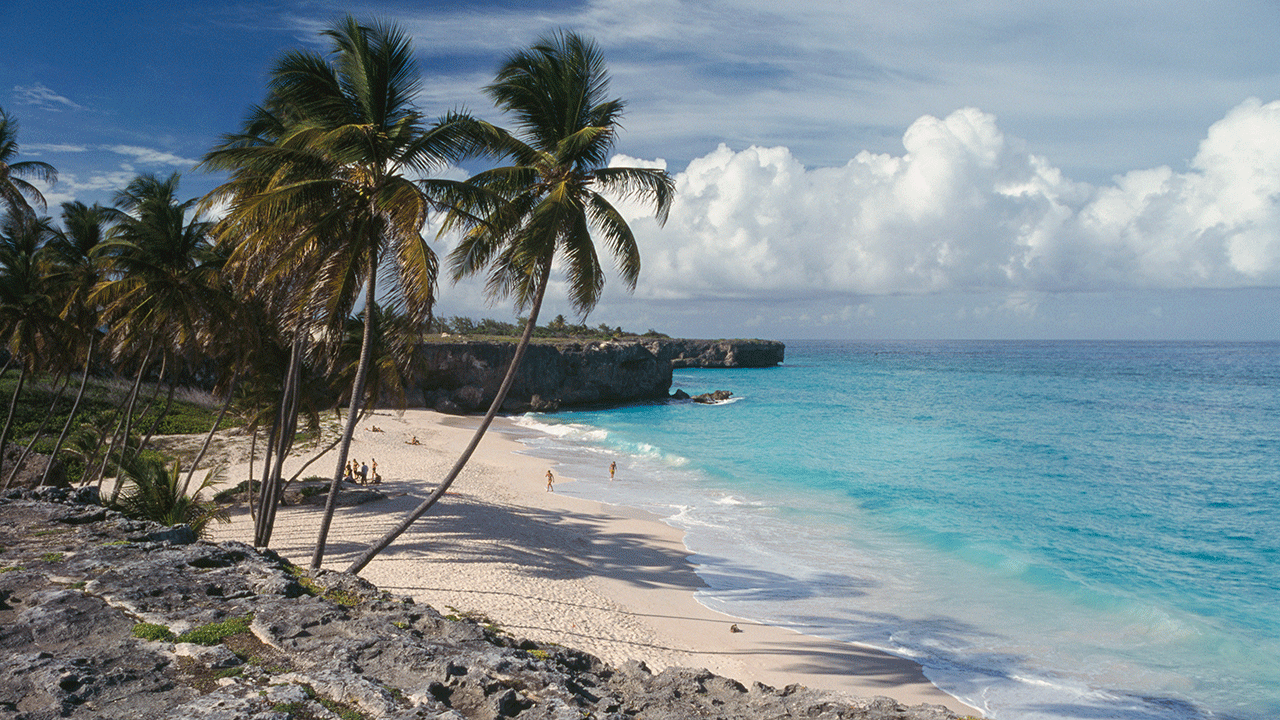 Barbados is a more laid back destination for spring break — and it's not typically filled with college students. 
10. Barbados 
Barbados is a beautiful destination that likely will not be flooded with college-aged students.
For a family-friendly getaway with a great bar and restaurant scene, Barbados is worth considering.
11. Saint Lucia 
In Saint Lucia, you will find beautiful tropical weather, hot springs, mountains, volcanoes, fresh waterfalls, hiking and a peaceful nightlife,
During spring break, you can expect more mild temperatures before the heat of the summer comes rolling in.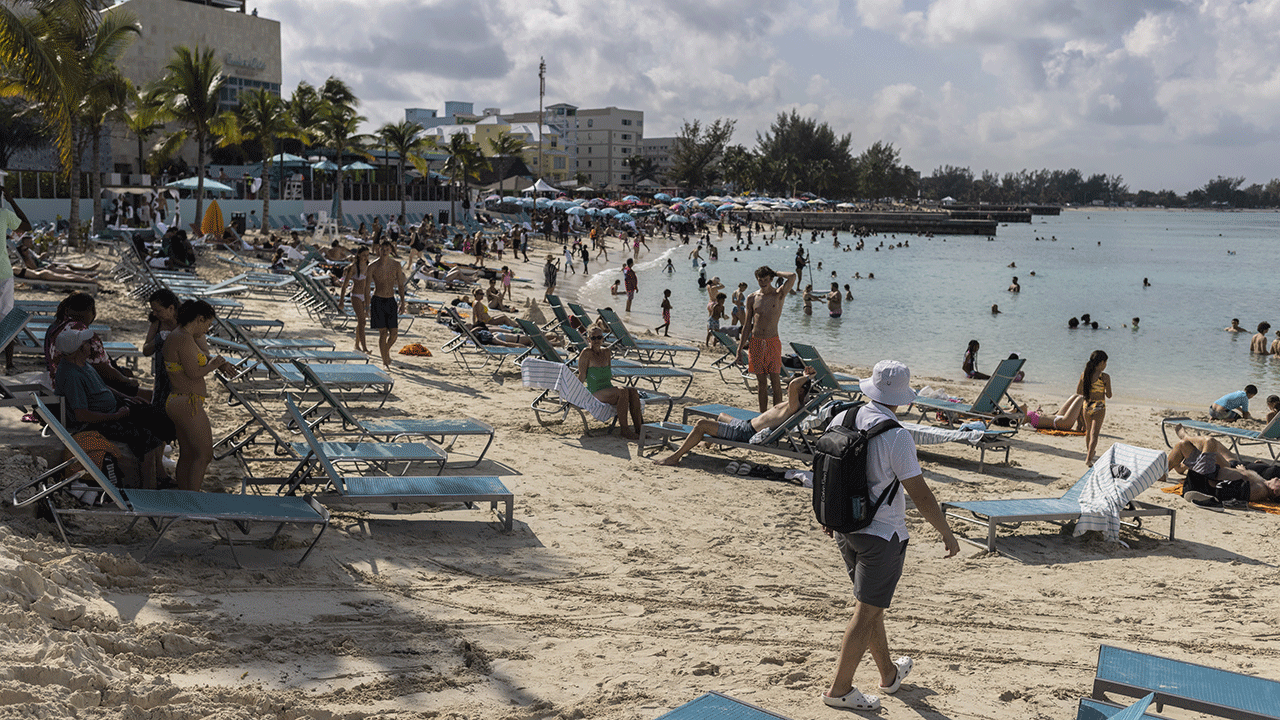 The Bahamas is a popular spring break choice among travelers.  (Victor J. Blue/Bloomberg via Getty Images)
12. Nassau, Bahamas 
If you are flying from Florida, Nassau, Bahamas is just a little over an hour away by plane.
CLICK HERE TO GET THE FOX NEWS APP
The location is known for its beaches, water activities like snorkeling and scuba diving, island culture and rich history.