One "American Idol" contestant was called out by the judges for boldly sharing her Christian faith with the world.
Megan Danielle, 21, a waitress from Georgia, made it to the top eight finalists on the reality singing competition on Monday night. Danielle floored the judges by singing "Go Rest High on That Mountain," in a homage to her grandfather who passed away. Judge Luke Bryan first reacted to the raspy-voiced singer's powerhouse performance by praising her commitment to her faith.
"What I love about you— I mean, we're way beyond loving your voice, is you're—you know you're never scared to tell everybody your faith," Bryan said.
The country singer said that he thought the song choice would be perfect for Danielle.
"I just felt in my heart that I couldn't pick a better one," he added.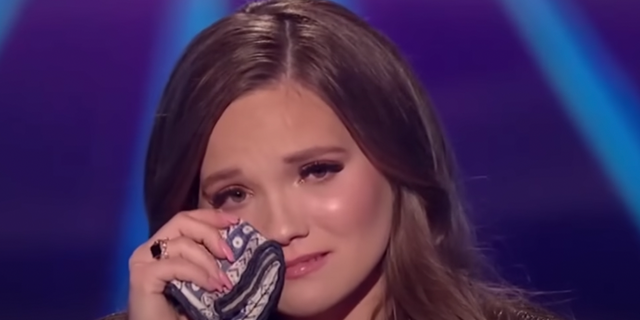 American Idol contestant Megan Danielle reacts to judges comments on her commitment to her faith.
KATY PERRY 'TRAUMATIZED' 'AMERICAN IDOL' CONTESTANT WITH HARSH CRITIQUE: 'IN MY NIGHTMARES'
The song was close to the singer's heart. She revealed earlier in the show that she had performed it at her beloved grandfather's funeral.
While wiping tears from her eyes, fellow judge Lionel Richie praised Danielle's ability to touch audiences with her voice.
"You have the amazing ability to touch…Your voice is so powerful when it comes down to just telling your story," Richie told Danielle. "I know your papa is very very happy with what you did today," he said, referring to her late grandfather.
Pop singer and judge Katy Perry told the contestant her grandfather was sending her the message that she was "exactly where she's meant to be right now."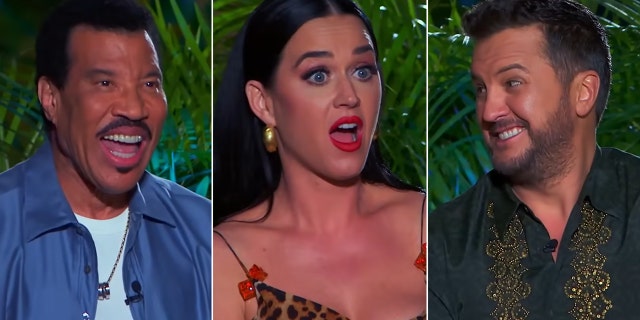 Each judge praised Megan Danielle for her performance with Luke Bryan focusing on her faith. (ABC/The Walt Disney Company)
'AMERICAN IDOL' FANS CRITICIZE KATY PERRY AND LUKE BRYAN AFTER 'RUDE' REACTION: THEY NEED TO 'APOLOGIZE'
"I don't believe in any coincidences," Perry said, referring to the song choice. "We couldn't have known any of that. So I just think that was heaven sent," she said.
During auditions week, Danielle was shocked after Christian singer Lauren Daigle came on stage and joined her in a duet of Daigle's song, "You Say."
Danielle has sung other Christian songs in the competition, such as "Holy Water" by Christian band "We the Kingdom" and "Thank God I Do," also by Daigle. She frequently shares encouragement and faith-filled messages on her social media accounts.
In a recent post, Danielle said, "I was born to share the love of Jesus."
CLICK HERE TO GET THE FOX NEWS APP
 
 

 
 
View this post on Instagram
 

 
 
 

 
 

 
 
 

 
 

She went on to ask her fans for prayer requests alongside this caption: "Even though I fail everyday, I sin and I'm not perfect… I would never claim or want to be perfect. I know it is so easy to get trapped into what the world wants of you and lose focus of His word because of what the world wants… but I am here to tell you, it is all going to be okay. God loves us & WE need to share more of Him!"