A British coroner recently determined that a healthy, young doctor in the United Kingdom died from a rare reaction to AstraZeneca's COVID-19 vaccine.
Dr. Stephen Wright, 32, passed away in January 2021 ten days after receiving his first dose. He worked as a psychologist in London, according to the BBC.
Wright suffered a cerebral blood clot after getting inoculated. He was described as "fit and healthy" before falling ill.
Coroner Andrew Harris said it was a "very unusual and deeply tragic case."
FOX NEWS POLL: 4 IN 10 THINK BOTH DONALD TRUMP & HUNTER BIDEN BROKE THE LAW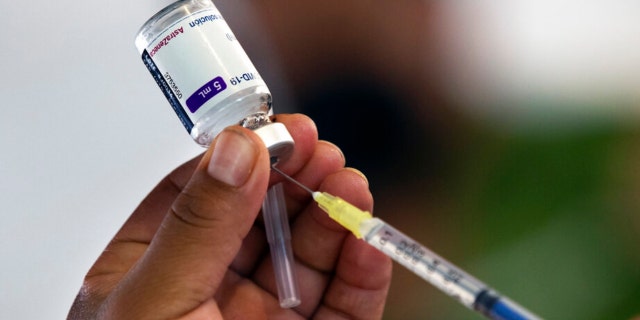 A health worker prepares to administer a jab of the AstraZeneca COVID-19 vaccine during a vaccination drive for people ages 30 to 39 in Mexico City, Wednesday, July 7, 2021.  (AP Photo/Marco Ugarte)
"Dr Wright was a fit and healthy man who had the AstraZeneca covid vaccination on 16 January 2021, awoke with a headache on the 25th and later developed left arm numbness," Harris explained at London Inner South Coroner's Court. "He attended an emergency department just after midnight, where he was found to have high blood pressure and a sagittal sinus venous thrombosis."
"He was transferred to King's College Hospital at 6:39 am but, because of the extent of the bleed and very low platelets, was unfit for surgery, dying at 6:33 pm," the coroner added. "My conclusion as to the cause of death is unintended complications of vaccination."
Wright's widow, Charlotte, is suing AstraZeneca. She has been trying to get the wording on her husband's death certificate changed from "natural causes."
FOX NEWS POLL: TOP 5 TAKEAWAYS ON BIDEN'S ECONOMY PROBLEMS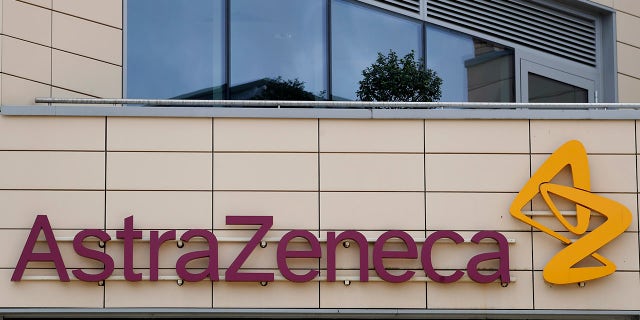 FILE – In this Saturday, July 18, 2020 file photo a general view of AstraZeneca offices and the corporate logo in Cambridge, England. AstraZeneca says late-stage trials of its COVID-19 vaccine were "highly effective" in preventing disease. A vaccine developed by AstraZeneca and the University of Oxford prevented 70% of people from developing the coronavirus in late-stage trials, the team reported. (AP Photo/Alastair Grant, File)
"It was made clear that Stephen was fit and healthy and that his death was by vaccination of AstraZeneca. For us, it allows us to be able to continue our litigation against AstraZeneca. This is the written proof," Wright said to the BBC.
An AstraZeneca spokesperson said that they extended their "deepest sympathies" to Wright's family.
"Patient safety is our highest priority and regulatory authorities have clear and stringent standards to ensure the safe use of all medicines, including vaccines," the spokesperson said.
CLICK HERE TO GET THE FOX NEWS APP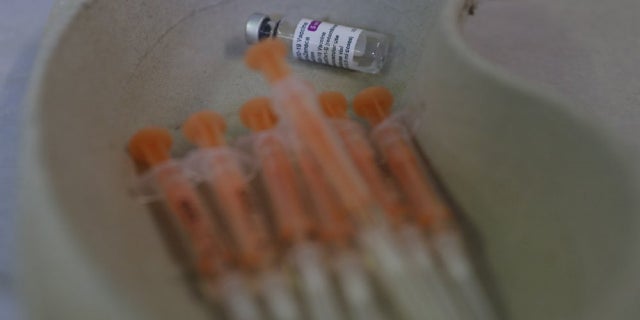 A vial and syringes ready for use of the AstraZeneca COVID-19 vaccine at the Wheatfield surgery in Luton, England, Thursday, March 18, 2021. The world is awaiting the results of an initial European investigation into whether there is any evidence that the AstraZeneca coronavirus vaccine was behind unusual blood clots reported in some recipients of the shot.  (AP Photo/Alastair Grant)
Fox News Digital reached out to AstraZeneca for comment, but has not heard back.