He has boldly gone where few people have gone before, and William Shatner likely will not go back.
After earning a once-in-a-lifetime ticket on Jeff Bezos' Blue Origin spacecraft in 2021, Shatner returned to Earth consumed with feelings of "grief."
He compared going back on a galactic journey to "revisiting a love affair" and told Fox News Digital in an exclusive interview that he should probably "let it alone."
Shatner's deep connection to space exploration began more than 50 years ago when he starred as Captain James T. Kirk on the legendary television series, "Star Trek."
"What I experienced was not so much the flight into space, but my observation," he recalled. "Everybody knows we live on a small rock and that up to 12,500 feet oxygen is there. And after that, as you go higher, you get into a dead zone. So there's the Karman line is 50 miles up. Oxygen is two miles up. We live on a small rock. I saw the beginning of the curvature of the Earth."
WILLIAM SHATNER SAYS HE DOESN'T HAVE LONG TO LIVE WHILE REFLECTING ON LEGACY
"If I followed through, I could make a circle of this rock we live on. We are so negligible. We are so nothing. We are this small rock and this negligible solar system which is beside a mediocre star in a galaxy that is barely larger."
He was even less optimistic about the idea of humans colonizing Mars. With six-month minimum travel time to the planet and another six months circling back down to Earth, Shatner could not imagine how a crew could survive difficult conditions.
WILLIAM SHATNER EXPLAINS WHY HIS TRIP TO SPACE 'FELT LIKE A FUNERAL': 'I SAW DEATH AND I SAW LIFE'
"You don't know what's flying around up there, and any one of those things would penetrate and be your destruction," he said. "I don't know how it's possible."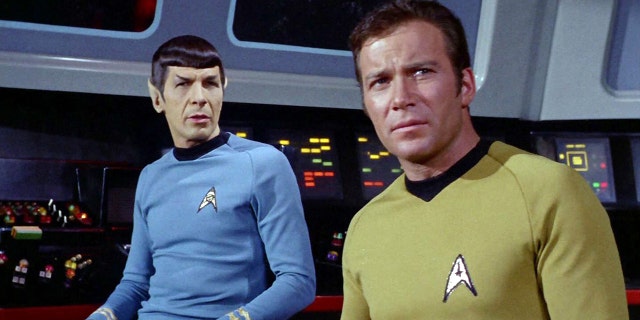 Leonard Nimoy as Mr. Spock and William Shatner as Capt. James T. Kirk on "Star Trek." (CBS via Getty Images)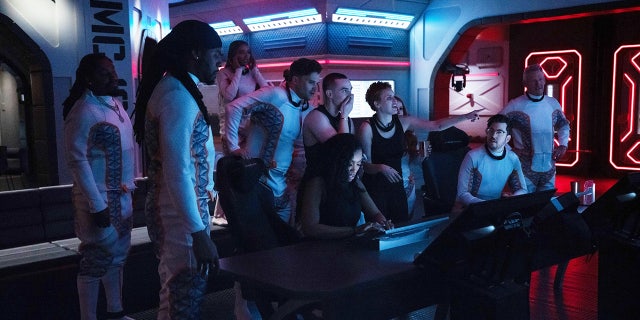 Athletes, celebrities, artists and entertainers compete in a galactic mission on FOX's "Stars on Mars." (Brook Rushton/FOX)
Shatner's gearing up for another leading role as the host, or Mission Control, of FOX's celebrity competition show, "Stars on Mars."
"I've never, you know, I've had things happen, but nothing debilitating over a period of time. So having the life force within me is probably mostly what it's all about."

— William Shatner
'STAR TREK' STAR GEORGE TAKEI RIPS WILLIAM SHATNER'S TRIP TO SPACE ON JEFF BEZOS' DIME: 'I DID IT FOR LONGER'
The out-of-this-world reality series launches 12 fearless celebrities to the red planet as crew members competing to conquer "Mars" until one space invader is crowned the "brightest star in the galaxy."
While he admitted the celebrities would not be able to survive in space, Shatner was impressed with the group's determination to try something new.
"You can expect great entertainment. It's really fun," he said. "It's lighthearted. It's personable. People you will recognize are on it. They got eliminated for one reason or another, and a great bond forms between all the people."
He added, "There's sincere emotion as people leave. There's a sincerity about them going, and there is a generosity of spirit that nobody would have thought of towards the end."
"Poor George is eaten up with jealousy for 60 years," Shatner said. "I feel sorry for him."
CLICK HERE TO GET THE FOX NEWS APP
'Stars on Mars' premieres June 5 on FOX