The unprecedented exodus of talent from The Washington Post continued on Thursday with the announcement that two longtime editors will be stepping down.
Fox News Digital first reported in March that Cameron Barr, the senior managing editor of the Post, was looking to leave by the end of summer. In a memo sent to staff, the paper's executive editor Sally Buzbee confirmed his exit.
"It is with sadness that l announce that Cameron Barr is leaving The Washington Post after 19 years of exemplary service. Cameron and his wife have decided to move to England, her home country, where he will resume writing under his own name and pursue editing and consulting projects," Buzbee wrote in the memo obtained by Fox News Digital.
She later wrote, "I told Cameron early last year that he had been enormously generous in his help to me, as a new executive editor, in a way that I felt was truly guided by his desire to further grow The Post's impact. What Cameron really cares about is that The Post be excellent — mission driven, of the highest quality, ethical, committed to its values, superb in its journalism, huge in its ambition. In recognition of these qualities I appointed him senior managing editor in 2021."
One current Post employee said "of course" Barr is a big loss for the newsroom, telling Fox News Digital, "He was a brilliant editor and great leader," and adding, "He's had his hand in many important projects."
One former "Postie" previously said that the paper needs a "big picture leader," suggesting Barr could have served that role.
Another ex-colleague of Barr's said he wasn't necessarily a "beloved figure" in the newsroom, but he is certainly a "respected" one. And if he left the Post, there would be "absolutely nobody to run the journalism."
That decision, one insider previously told Fox News Digital, was a reflection of Buzbee "not knowing the room."
"She lost an entire department when she rescinded that job offer," the insider said.
Following the announcement of his departure, one ex-Post staffer reacted, "My honest response was not of surprise," adding that he was a "beloved editor" at the paper.
The current employee similarly said Malitz was "obviously" going to leave the Post since he was "unpromoted by Sally."
Multiple sources told Fox News Digital that deputy managing editor Sharif Durhams is also parting ways with the Post, one saying he is taking a job at The Atlanta Journal-Constitution. Neither Durhams nor AJC responded to Fox News Digital's requests for comment.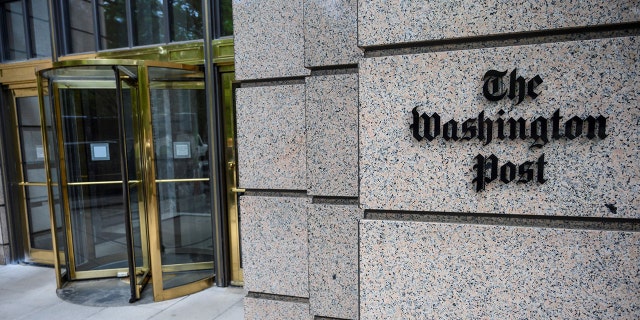 The Washington Post has lost several high-profile staffers including top editors and executives, many of them joining its direct competitor The New York Times. (ERIC BARADAT/AFP via Getty Images)
The Post has suffered an avalanche of high-profile exits over the past several months. In addition to Barr, Malitz, Ginsberg and possibly Durhams, the paper lost reporters David Fahrenthold, Eli Saslow, Dave Weigel, Steven Mufson, Karoun Demirjian, Paul Sonne, Robert Samuels and Max Bearak; media columnist Margaret Sullivan; veteran editors Tracy Grant, Barbara Vobejda, Mitch Rubin and Matt Vita; and book critic Carlos Lozada.
One former Post staffer previously said it felt "chaotic" in the newsroom when it became known that "people were being headhunted by the Times." Fahrenthold, Saslow, Lozada, Demirjian, Sonne, Bearak and Robins were among those who have joined The New York Times, in addition to Malitz.
"People who would say no to the Times before are not saying no now," the ex-staffer told Fox News Digital.
One current staffer said the Post "feels lost at sea."
Sources have previously pointed fingers towards Ryan and Buzbee as the source of discontent in the Post newsroom.
A spokesperson for the Post previously told Fox News Digital, "The Washington Post continues to operate at its highest levels in serving our readers with world-class journalism and expanding our reach to local, national and international audiences."