A top Utah Republican lawmaker is exploring the possibility of scoring a U.S. Senate run for the seat held by Sen. Mitt Romney.
Utah House Speaker Brad Wilson announced Thursday that he is launching an exploratory committee to consider running for Senate, as Romney has not said if he is running for re-election.
"I've really loved the opportunity that we've had to keep government small and out of people's lives, it's part of why Utah is so special," Wilson said of his time in public office.
'IF I RUN, I WIN': MITT ROMNEY CONFIDENT HE WOULD WIN RE-ELECTION IN 2024, BUT REMAINS UNSURE IF HE WILL RUN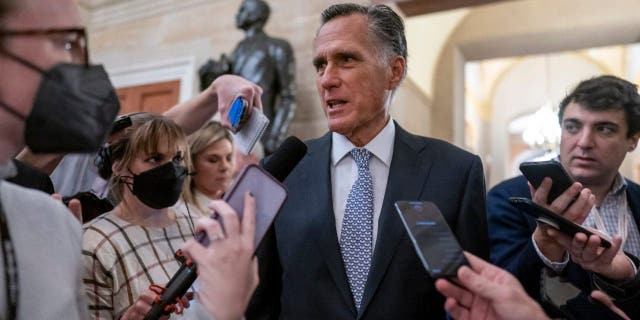 Sen. Mitt Romney is surrounded by reporters as he arrives at the historic Old Senate Chamber at the Capitol in Washington.
He continued, "I really believe that what Washington needs is to be a lot more like Utah. We've got this amazing opportunity to send Utah values back to D.C., and to have a conservative fighter back there, doing things back there the way we do them here in the Beehive State."
Wilson did not address whether he has talked to Romney about his possible challenge. Romney filed FEC paperwork this week in a possible first step toward running for re-election, but his chief of staff told local media that he has not made a final decision.
UTAH GOVERNOR SIGNS MAJOR EDUCATION FUNDING BILL, BECOMING THIRD STATE TO ENSHRINE SCHOOL CHOICE INTO LAW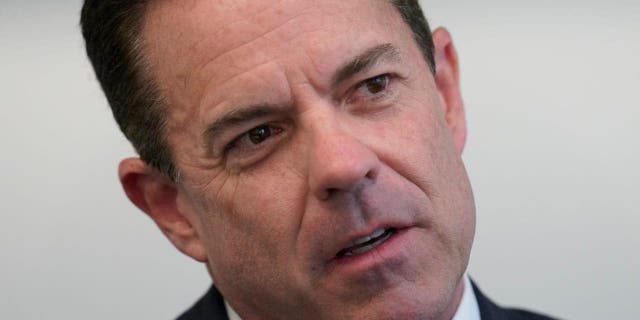 Utah House Speaker Brad Wilson is interviewed in Farmington, Utah. Wilson is the first Republican to publicly announce he's considering vying for Mitt Romney's seat in next year's Senate race. (AP Photo/Rick Bowmer)
"I've been in elected office for a while. And one thing that I know is these offices don't belong to any of us individually, they belong to the people that elect us," Wilson said.
REPUBLICAN SEN. ROMNEY DEFENDS BIDEN'S HANDLING OF CHINESE SPY FLIGHT: 'SATISFACTORILY ANSWERED'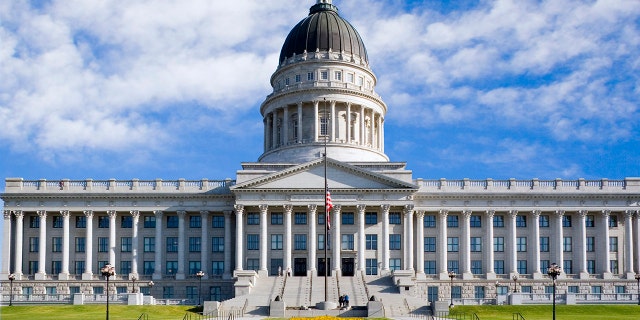 The Utah state Capitol building in Salt Lake City (Universal Images Group via Getty Images)
Wilson added, "And so my decision is going to be based on what I hear from people, what I believe is in the best interest of the state of Utah, and what is, quite frankly, in the best interest of my family."
Romney has gone on the record saying that if he runs, he has no doubt he would be successfully re-elected. He defeated Democrat Jenny Wilson with more than 62% of the vote in 2018.
CLICK HERE TO GET THE FOX NEWS APP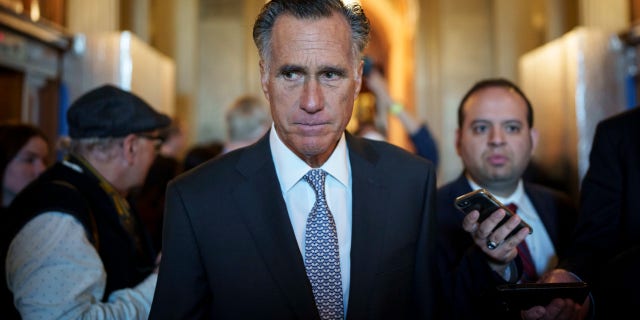 Sen. Mitt Romney leaves the Senate floor after a vote at the U.S. Capitol. (Drew Angerer/Getty Images)
"I'm convinced that if I run, I win. But that's a decision I'll make," Romney said of a potential re-election bid.
Romney was the GOP nominee in the 2012 presidential election and was defeated by former President Obama.
Fox News' Aubrie Spady contributed to this report.