Kouri Richins, a Utah mom of three and children's book author accused of killing her husband last year, allegedly Googled "luxury prisons for the rich" after his death, according to new court documents.
Prosecutors say Richins, 33, poisoned her husband, 39-year-old Eric Richins, with fentanyl the evening of March 3, 2022, at their home in Kamas, just outside of Park City, while their three young sons were sleeping.
She also told police after her husband was found dead that "he didn't just die in his sleep," records reveal.
Richins appeared in court on Monday, when she was denied bail.
UTAH AUTHOR ACCUSED OF MURDEIRNG HUSBAND ALLEGEDLY CAUGHT TRYING TO STEAL HIS LIFE INSURANCE BENEFITS
Richins' Google Search history also included a search for her own net worth, various inquiries about ranches for sale in Tennessee and Montana and searches for her husband's family's ties to police in Summit County, Utah.
The suspect's defense attorney, Skye Lazaro, filed a response to the state's allegations on Sunday, saying her "search history is merely in response to what was happening with the investigation, not evidence as of guilt as the State asserts."
UTAH CHILDREN'S BOOK AUTHOR HAD 'PERFECT' MARRAIGE WITH HUSBAND BEFORE ALLEGED MURDER: FRIEND
Prosecutors allege Richins purchased four different life insurance policies on Eric Richins' life totaling more than $1.9 million between 2015 and 2017. On Jan. 1, 2022, months before his murder, Kouri "surreptitiously and without authorization changed the beneficiary for Eric's $2 million life insurance policy to herself," the document states.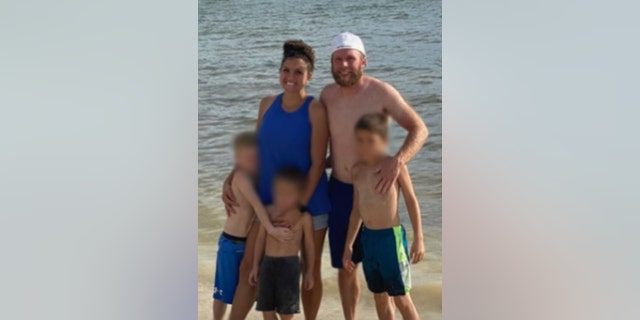 Eric Richins had five times the lethal dosage of fentanyl — an opioid that is already about 50 to 100 times more potent than morphon — in his blood. (Facebook/Kouri RIchins)
Prior to his death, Eric took Kouri off his will and made his sister the beneficiary instead, according to investigators. His family told authorities he had been in fear for his life after Kouri allegedly tried to poison him once several years ago in Greece and again on Valentine's Day 2022.
UTAH CHILDREN'S BOOK AUTHOR, HUSBAND SPARRED OVER 'CURSED' MANSION BEFORE HIS ALLEGED MURDER
Kouri, who owns a real estate company, is accused of poisoning Eric with a Moscow Mule spiked with fentanyl, an opioid that is lethal in small doses, while they were celebrating a home sale March 3, 2022. The next day, Kouri allegedly closed a deal on the Wasatch County mansion "alone," after her husband was pronounced dead.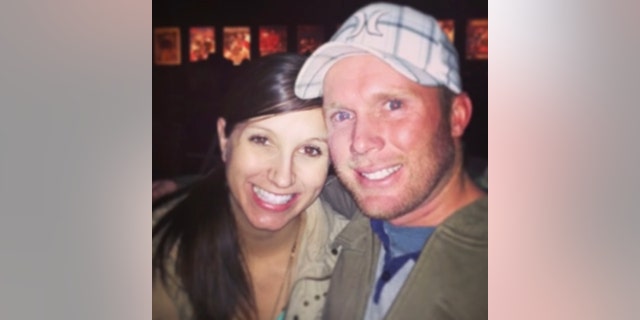 An obituary for Eric Richins describes him as an "avid outdoorsman and dedicated hunter." He enjoyed helping his family's cattle ranch and growing his "successful" masonry business. The obituary also describes him as a dedicated family man. (Facebook/Kouri Richins)
Kouri told investigators the morning of March 4, 2022, that she did not know what happened to her husband after calling police to report his death, according to a transcript from police-worn body camera footage taken at the scene of Eric's murder.
Additionally, Kouri's defense team is taking issue with testimony from a witness identified as C.L. in court documents, who is currently in prison. C.L. told investigators that she sold fentanyl to Kouri prior to Eric's poisoning death, but Lazaro alleges that C.K. only identified the fentanyl after investigators pushed her to do so after questioning her for over an hour.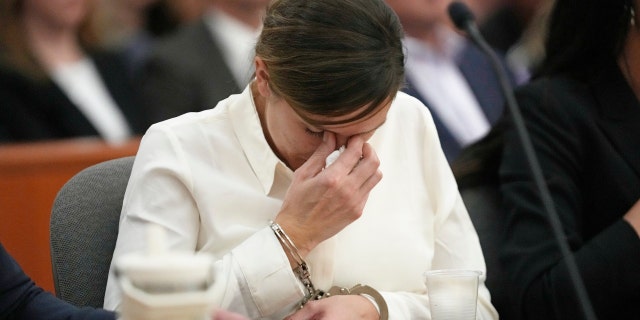 A Utah judge denied bail for murder suspect Kouri Richins on Monday. (AP Photo/Rick Bowmer, Pool)
After Eric's death, Kouri wrote a children's book about death, "Are You With Me?"