The University of Pennsylvania's Gender, Sexuality and Women's Studies program partnered with the social justice advocacy group Colorful Stories to host a "radical playdate" event over the weekend, encouraging kids aged five to nine to explore their skin color and gender identity.
A flyer for the event posted to Twitter by the program's page on April 11 detailed the event offered to children from the Penn community in two sessions – the first 2-hour session helping guests explore their skin color and the second session helping them explore their gender identity.
"Join us on Saturday for our Graduate Student Conference: Abolition," the caption read, including a link to further information about the event hosted at the Penn LGBT Center.
'LGBTQ-FRIENDLY' COLLEGE STUDENTS WORRIED IT WILL BE DOMINATED BY CONSERVATIVES: 'DESANTIS UNIVERSITY'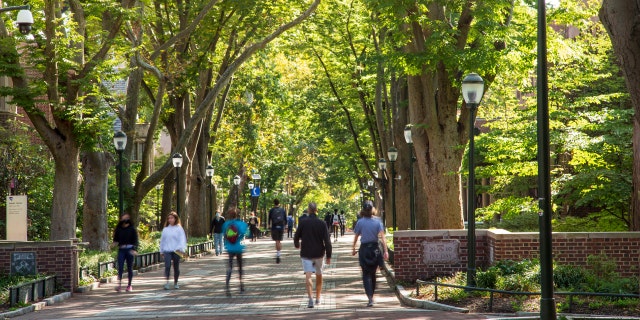 University Campus with few students during pandemic Fall 2020, University of Pennsylvania, Philadelphia, USA.  ( Jumping Rocks/Education Images/Universal Images Group via Getty Images)
The post continued with: "Programming for kids 5-9 being offered at the same time by our partners, Colorful Stories, co-sponsored by the Family Center @ Penn." It also claimed that the event aimed to "[expand] hearts and minds through books and explorations."
In the comments, Twitter users took exception to the language and content of the post, implying the program looked to blatantly indoctrinate children.
One user wrote, "Programming is the key word, apparently" and tagged Rep. Jim Jordan, R-Ohio, in a separate tweet with the text, "This is criminal and should be treated as such."
Another user chimed in with, "5-9 yo PROGRAMMING!! Disgusting Penn."
YESHIVA UNIVERSITY SUSPENDS ALL CAMPUS CLUBS AFTER SUPREME COURT DENIES BID TO BLOCK LGBTQ+ GROUP
Others called the event "repulsive" and "toxic."
A webpage detailing the graduate student conference on abolition and the "radical playdate" noted the event served to "support" children in "constructing a positive sense of self and a respectful understanding of others to thrive and succeed in a complex and diverse world."
Instruction for the event closely followed the social justice subjects encouraged by Colorful Stories, a group that uses children's books to discuss racism, LGBTQ+ themes and other related social topics.
"A teaching artist guides us in an interactive model of storytelling through art and writing and of course, we play!" a synopsis of the event read.
HARVARD MEDICAL SCHOOL OFFERS COURSE ABOUT HEALTHCARE FOR LGBTQIA+ 'INFANTS'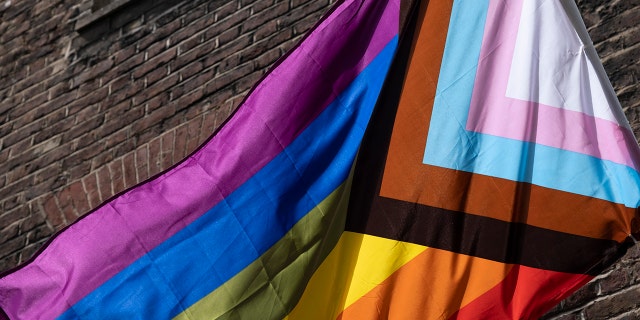 A photo of a Pride Progress flag, which includes colors from the Transgender Pride Flag. (Mike Kemp/In Pictures via Getty Images)
"Born out of Colorful Stories approach of using books as tools to support young children in having explicit and developmentally appropriate conversations around social justice topics."
The "family-inclusive" program was free for members of the Penn community, with priority given to children of families attending the conference itself.
Gender, Sexuality and Women's Studies at UPenn aims to provide an "inclusive space" for all identities and supports curriculum related to fostering knowledge and awareness of those identities.
Fox News Digital reached out to the group for comment, but did not receive an immediate response.
CLICK HERE TO GET THE FOX NEWS APP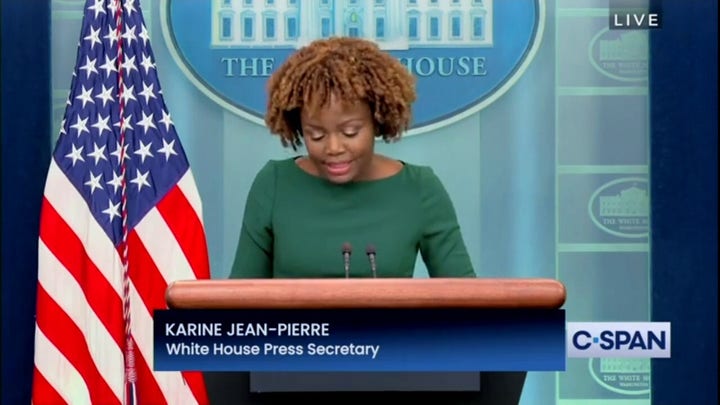 Video