Ukraine on Thursday launched its highly anticipated counteroffensive against occupying Russian forces, sources familiar confirmed to Fox News.
Ukrainian fighters are making a large push to expel Russian invaders in the city of Zaporizhzhia, in the country's southeast. Additionally, there are ongoing battles north of the eastern city of Bakhmut, where Ukrainian forces have retaken approximately 1.4 km of territory.
"In the direction of Bakhmut, our troops switched from defense to offensive," Ukranian Deputy Defense Minister Hanna Maliar said in a post on Telegram. "Over the past day, we have advanced from 200 to 1,100 meters in various sections of the Bakhmut direction."
Multiple news outlets reported Thursday that Ukraine had begun its operation to reclaim territory seized by Russia in the past year of a war instigated by President Vladimir Putin. The Ukrainians are fighting with Western arms and equipment, including $46.8 billion in training, weapons and military grants and loans from the U.S.
A soldier near the front lines serving with a Ukrainian reconnaissance unit tells Fox News that the Russians are returning fire with artillery.
"The Russians are using drones to identify Ukrainian positions and then implementing the artillery technique of 'bracketing' to try and hit advancing soldiers," the soldier said.
RUSSIA CLAIMS UKRAINE IS GOING ON OFFENSE, BUT KYIV SAYS MOSCOW STAGING MISINFORMATION CAMPAIGN
"The Russians will also put up a brutal fight, especially for Crimea, which both the Russian government, and most ordinary Russians, view it as Russian territory that fell under Ukraine's control by mistake in the aftermath of the collapse of the Soviet Union. The Ukrainian forces are aiming to break Russian defenses in the south and drive the adversary out, paving the way for them to attack the land bridge, between Russia and Crimea," Koffler said.
UKRAINE IS READY TO LAUNCH LONG-AWAITED COUNTEROFFENSIVE, ZELENSKYY SAYS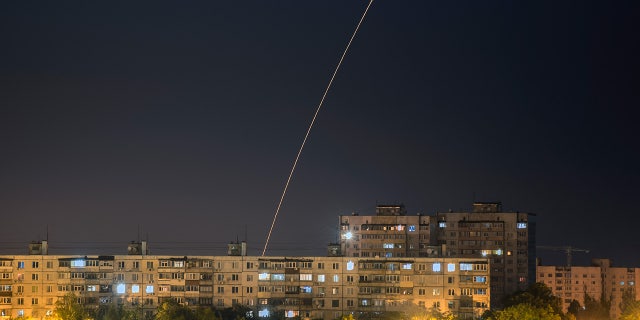 Rockets are launched against Ukraine from Russia's Belgorod region, seen from Kharkiv, Ukraine, on Wednesday. (AP Photo/Vadim Belikov)
"This will be a dog fight, and it remains to be seen who will prevail: a NATO-trained and equipped Ukrainian military who are using modern Western weaponry, or the Russians, who lack NATO-style tactical brilliance but use asymmetric tactics that are not in line with the Western laws of armed conflict."
PUTIN'S 'BUTCHER' THREATENS TO CUT SHORT UKRAINE CAMPAIGN IF 'CLOWNS' IN MOSCOW KEEP CALLING SHOTS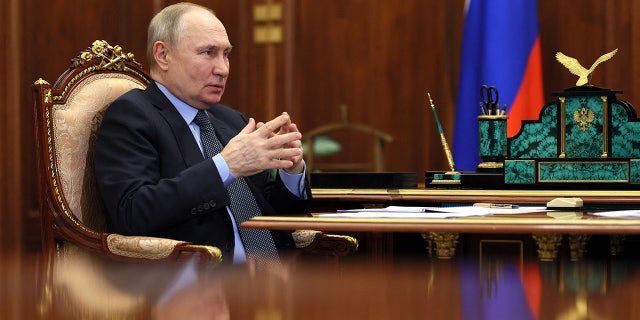 Russian President Vladimir Putin. (Gavriil Grigorov/Sputnik/AFP via Getty Images)
Zelenskyy previewed the offensive several days ago in comments to The Wall Street Journal.
"We strongly believe that we will succeed," Zelenskyy said. "I don't know how long it will take."
Russian Defense Minister Sergei Shoigu around the same time demanded that state-owned companies double their missile output in preparation for Ukraine's counteroffensive, saying, "Right now it is necessary to double the production of high-precision weapons in the shortest possible time."
Dry weather in the eastern and southern parts of Ukraine have created conditions that Zelenskyy and his military command have long waited for to commence the operation. Ukraine increased its strikes on Russian supply depots and logistical routes in recent weeks in anticipation of more significant action.
On Monday, Vladimir Rogov, an official in the Russia-backed administration of Ukraine's partly-occupied Zaporizhzhia province, said fighting resumed on its border with the eastern Donetsk province after Russian defenses beat back a Ukrainian advance the previous day.