The U.K. and Norway on Thursday agreed to bolster cooperation to counter underwater threats amid concern that Russian spies are intent on targeting the NATO allies.
Speaking to reporters, British Defense Minister Ben Wallace claimed Russia has "a specific naval program designed to both look at and potentially sabotage or attack critical infrastructure belonging to its adversaries."
The British defense minister also said the Russian program has a number of submarines and "spy ships" that are "specifically designed" to wreak havoc on critical infrastructure.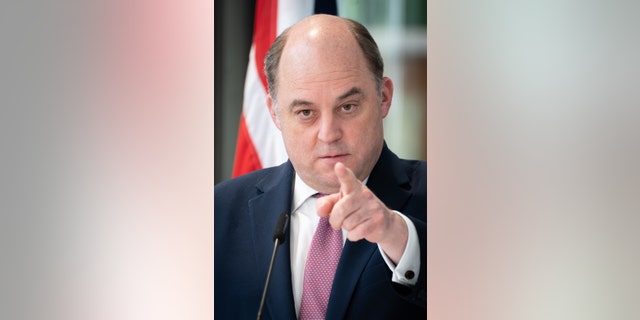 Defense Secretary Ben Wallace during a press conference with Norwegian Defense Minister Bjorn Arild Gram at Permanent Joint HQ in Northwood.  (James Manning/PA Images via Getty Images)
UK, GERMANY PRESSURE US TO DECIDE ON F-16 FIGHTER JETS FOR UKRAINE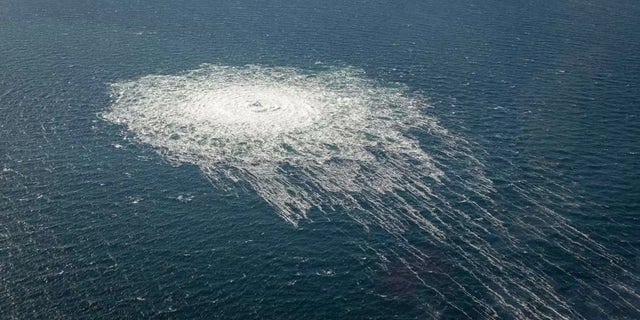 Russia has called on the United Nations Security Council to investigate September's alleged sabotage of the Nord Stream gas pipeline. (Getty Images/Danish Defense)
UK CONSIDERS 'FIGHTER JET COALITION' WITH UKRAINE AS ZELENSKYY MEETS WITH PRIME MINISTER
On Thursday, Wallace said the U.K. and Norway were responding to the threats posed by Russia by jointly increasing efforts to protect the network of critical cables and pipelines that run through the North Sea.
The defense minister said that systems critical to the functioning of Western societies like oil, gas and electric systems, are "vulnerable" and "need to be protected."