Nikki Reed had "no idea" what she was getting into when she rose to fame at a young age.
Reed, now 34, showcased her wild side in the 2003 film "Thirteen" – which chronicled her rebellious lifestyle.
"I certainly had no idea what I was getting myself into," Reed told Fox News Digital while promoting her clean medicine company Genexa. "I was just 13 years old, and I don't know how I navigated it, to be honest with you. I think I did the best I could, and I had no idea."
"I remember being thrown into things like media training and stuff and going like, 'What is that? You don't just, like, pour your whole life out?'" she recalled.
"I didn't know anything," she explained. "And so I just learned as time went on how to kind of, you know, figure out that aspect of the business."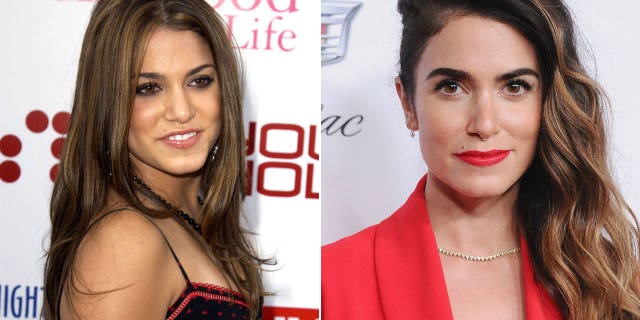 Nikki Reed gained fame at a young age. (Getty Images / File)
IAN SOMERHALDER RETURNS TO VAMPIRE ROOTS, TALKS WORKING WITH WIFE NIKKI REED IN 'V WARS'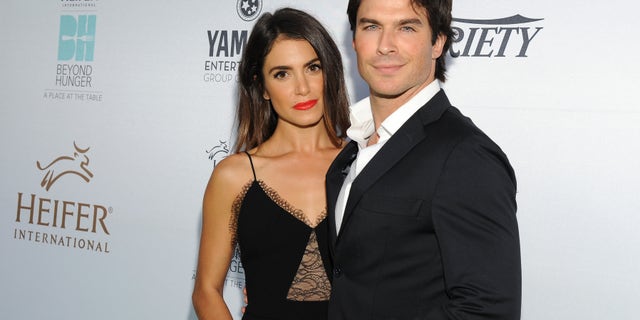 Nikki Reed and actor Ian Somerhalder have been married since 2015. (Getty Images / File)
Reed married fellow actor Ian Somerhalder in 2015. The two first sparked romance rumors in 2014 after being spotted together at a farmers market. They confirmed their relationship by attending a comic-con party together a few weeks later.
In 2017, they welcomed their daughter – Bodhi Soleil Reed Somerhalder. Now, Reed and the "Vampire Diaries" star are expecting their second child together. The "Twilight" star announced her pregnancy in January 2023.
Nikki Reed and Ian Somerhalder share one daughter together and are currently expecting their second. (Getty Images / File)
Despite being raised by actors, Reed isn't sure that either of her children will join the entertainment industry.
"I've spent the last couple of years really focusing on stepping behind the camera instead of hanging out in front of it," Reed said. "And I've really learned that I think where my heart and passion lie is in nature and being really disconnected from technology and limiting things like screen time and movies and TV and really embracing things like bottle-feeding goats and planting, getting your hands in the soil and understanding agriculture and seedlings and all the things."
Reed and her family currently live on a farm – which she said is her main focus.
"So, without saying too much because you never know, I would say that I'm definitely steering our lifestyle and our kids into a more nature-focused, farming-focused life."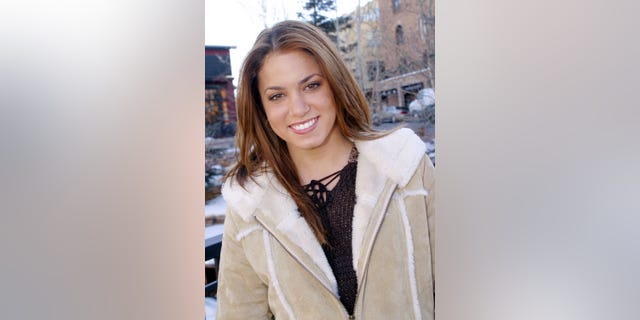 Nikki Reed gained fame after the release of "Thirteen." The film was loosely autobiographical. (Getty Images / File)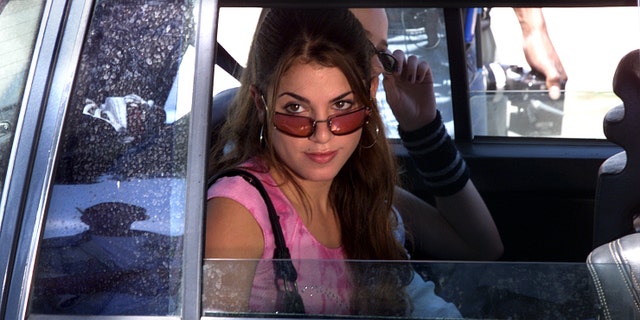 Nikki Reed on location filming "Thirteen." (Getty Images / File)
Reed grew up in the entertainment industry with her father being a production designer. Reed's acting start actually happened after Seth Reed began dating Catherine Hardwicke. The writer and director took an interest in 13-year-old Reed's rebellious nature, which inspired the film "Thirteen."
The film is loosely autobiographical of Reed's childhood, and the young star co-wrote the script. "Thirteen" was released in 2003 and curated "connection" for many.
"I just thought, wow, how incredible that 20 years later, there are still people that talk about what that film meant to them," Reed told Fox News Digital.
"It's the connection that people felt not just to those characters but then to their own families as a direct result. The conversations that were opened up as a result, and that was really … incredible."
Reed said people have told her that the film had a big impact on their life.
"I still have people that come up to me to this day to talk about how that film changed their life," she said. "So, I guess that's the point of art … is that hopefully you touch someone somewhere enough somehow to have an impact on their life."
IAN SOMERHALDER CREDITS NIKKI REED FOR HELPING HIM OUT OF 8-FIGURE DEBT AFTER 'TERRIBLE BUSINESS DECISION'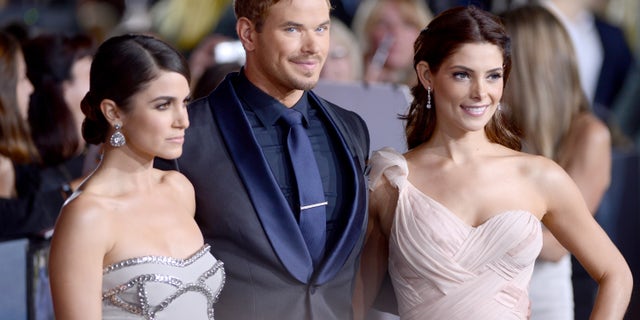 Nikki Reed, left, Kellan Lutz and Ashley Greene, who all starred in "Twilight," often talk to each other about their children, Reed told Fox News Digital. (Getty Images / File)
Reed also saw success with the "Twilight" franchise. Starring as the vampire Rosalie, the actress revealed that the cast is still close "to some degree."
"Obviously, life has its ebbs and flows and everybody's going through different things at different times. And we've all grown into adults," she said. "We were kids when we started, but it's very sweet to see that everybody's having babies at the same time now."
"It's just been so sweet to reconnect now through a totally different lens, which is the lens of parents."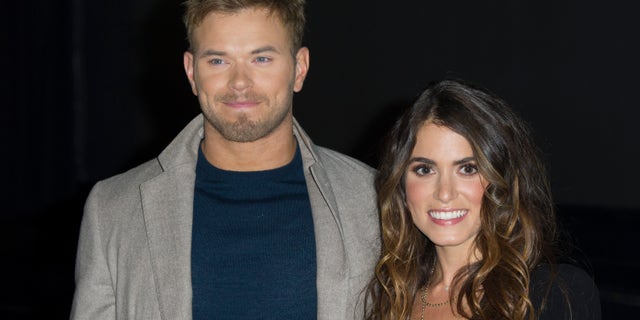 Kellan Lutz and Nikki Reed pose on the red carpet. (Getty Images / File)
Reed and Ashley Greene, who portrayed Alice in the films, often speak about their kids, according to the actress. Kellan Lutz, who starred as Emmett, welcomed his first child in 2022. Reed also revealed she's the godmother of Jackson Rathbone's child. Rathbone appeared in the movie franchise, written by Stephanie Meyer, as Jasper.
"It's been really nice to see us all continue our relationships through all these chapters of our lives."
Jackson Rathbone and Nikki Reed attend a "Twilight" event. (Getty Images / File)
CLICK HERE TO SIGN UP FOR THE ENTERTAINMENT NEWSLETTER
Reed's latest chapter involves getting ready for her next child with Somerhalder, although she tells Fox News Digital she's not really preparing this time around.
"That's the difference between one and two, is one you're like, 'What are all the things I need?' And two, you're like, 'Well, they don't need much. They just kind of need you.' So, I'm really underprepared. I'm prepared, underprepared, but I'm kind of just like I'm rolling with it," she explained.
"It's been a really busy season of life, and times kind of zoomed by these last few months. And now I'm staring down the road going, 'Wow, this is really so real and happening.' And yeah, everyone's really excited."
Reed has partnered with Genexa, a clean medication company that specializes in children's medicine and pain medication.
"Clean medicine is made with the same effective active ingredients but without any artificial fillers. It might seem obvious, but until @genexa that simply didn't exist," she recently shared on Instagram. "We ARE the first clean medicine company, and this giant embrace from mainstream retailers is major. As a human I care about this, as a parent I care about this, because these little wins are actually huge steps in the direction of 'clean' everything, everywhere."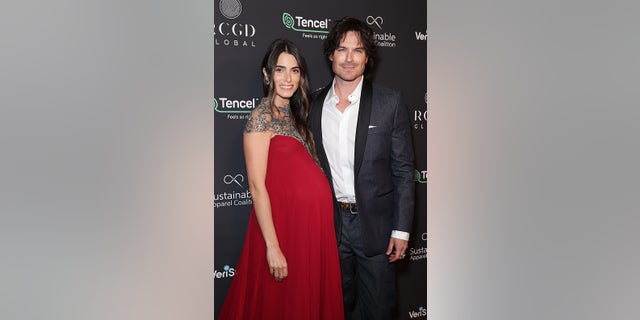 Nikki Reed shows off her baby bump in March 2023. (Getty Images / File)
Reed revealed that parenting is "amazing" but still "challenging."
"Children are like little mirrors," Reed noted. "They have this really incredible way of unknowingly reflecting all your things right back to you in the most beautiful way."
"There is something very unique that happens when you have this little person in your life that's, you know, basically a reflection of all the things that you need to be thinking about and focusing on and prioritizing," she added.