Canadian Prime Minister Justice Trudeau's special investigator on foreign interference resigned amid controversy over leaked information about China's alleged meddling in Canada's elections.
"When I undertook the task of independent special rapporteur on foreign interference, my objective was to help build trust in our democratic institutions," David Johnston, whom Trudeau appointed as "independent special rapporteur on foreign interference," in March, wrote in his resignation letter.
"I have concluded that, given the highly partisan atmosphere around my appointment and work, my leadership has had the opposite effect," Johnston wrote, informing Trudeau his resignation would be effective no later than the end of June or sooner if he delivers a brief final report before then.
"A deep and comprehensive review of foreign interference, its effects, ands how to prevent it, should be an urgent priority for your Government and our Parliament," he told Trudeau.
Johnston said he encouraged Trudeau to appoint a "respected person, with national security experience," to complete the work recommended in Johnston's first report, ideally by consulting with "opposition parties to identify suitable candidates to lead this effort."
Earlier this year, the Globe and Mail newspaper reported on intelligence from Canada's top spy agency interfered in Canada's federal elections.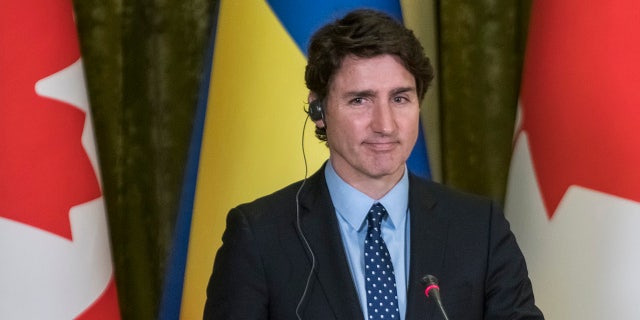 Canadian Prime Minister Justin Trudeau in Kyiv, Ukraine, June 10, 2023. (Maxym Marusenko/NurPhoto via Getty Images)
Trudeau appointed Johnston to investigate, drawing condemnation from opposition Conservative Party leader Pierre Poilievre, who accused him of being too close to Trudeau's family. Poilievre said Johnston "has helped Trudeau cover up the influence by Beijing in our democracy."
Then Conservative Prime Minister Stephen Harper appointed Johnston as governor general in 2010 and his term was extended under Trudeau until 2017. The governor general is the representative of Britain's monarch as head of state, a mostly ceremonial and symbolic position.
Johnston is also a former member of the Pierre Elliott Trudeau Foundation.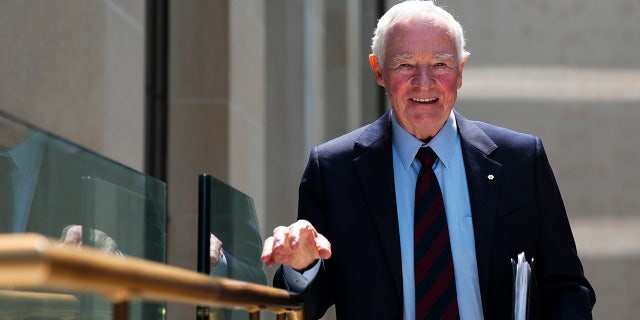 David Johnston rejected holding a public inquiry into leaked intelligence that alleged China interfered in Canada's federal elections, drawing allegations of a coverup. (Sean Kilpatrick/The Canadian Press via AP)
Trudeau has said he had full confidence in Johnston's handling of the inquiry and played down the importance of any family connections.
China-Canada relations nosedived after China detained former diplomat Michael Kovrig and entrepreneur Michael Spavor. That came shortly after Canada arrested Meng Wanzhou, chief financial officer of telecom giant Huawei and the daughter of the company's founder, at the behest of U.S. authorities who accused her of fraud.
The Associated Press contributed to this report.